1.Who is not suitable for hair transplant?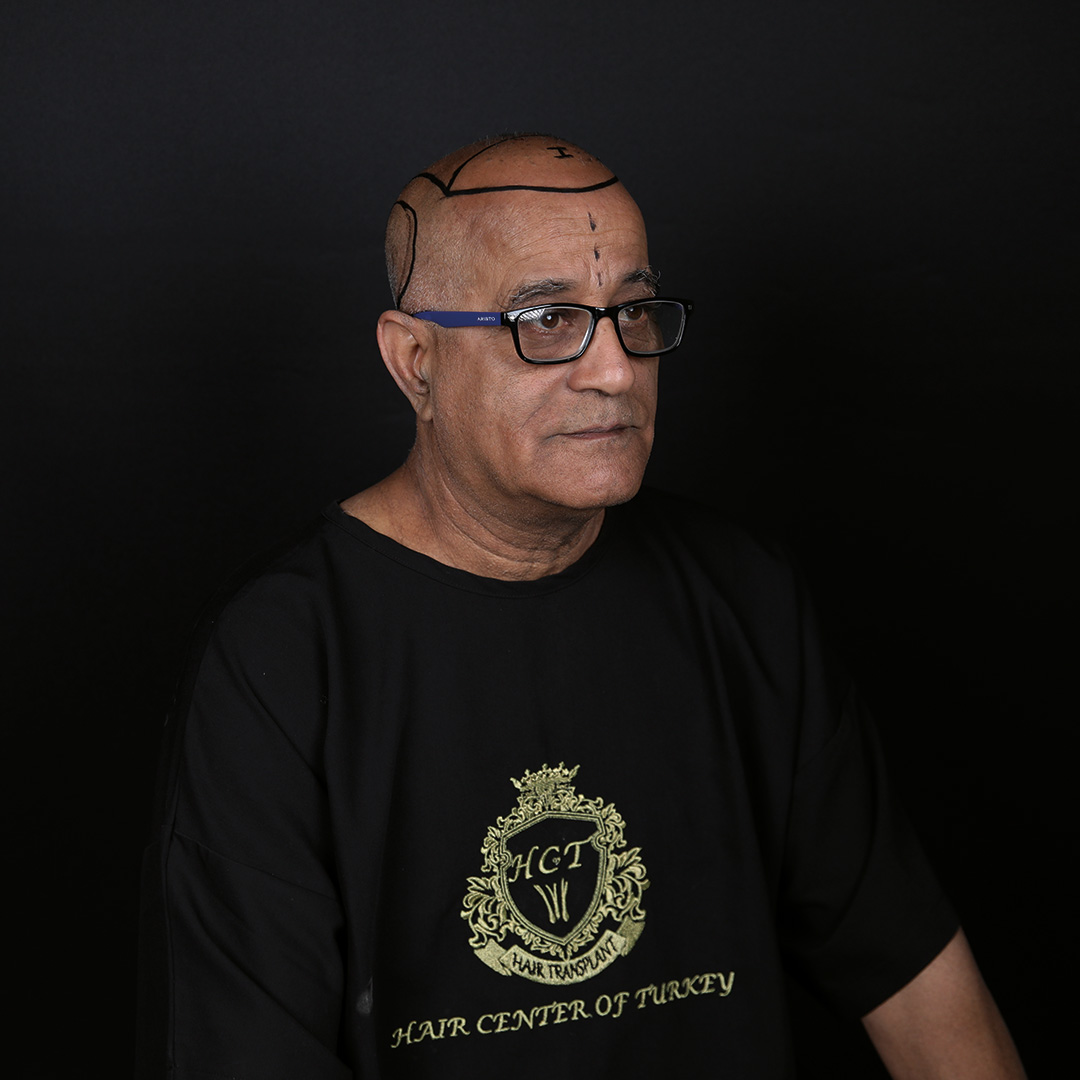 Those born without hair
Under 18 years of age
Blood-borne diseases
Hemophilia patients
Those with acute scalp problems
Pregnancy
Alcohol/drug addiction
2. Conclusion
When your hair starts to fall out and your hair loss increases, your desire to have a hair transplant inevitably increases. In recent years, studies on hair transplant have improved hair restoration techniques and ways to perform hair transplant painlessly have been found. The increase in successful applications of hair transplant has led people to hair transplant procedures more and more.
You want a hair transplant. But what is that? Are you afraid of any complications related to hair transplantation? Then you can read our article titled "What are the Side Effects and Risks of Hair Transplantation". If you are wondering if I am suitable for hair transplant, you can take a look at our article with the same title.
You want to have a hair transplant, but are you wondering if you are suitable for hair transplant? In this article, we will examine the answers to the questions of who is not suitable for hair restoration and who cannot have hair transplant. So let's get started.
Born Without Hair
Hair transplantation is performed by removing hair follicles from the back of the head, which is genetically strong and has low hair loss. The donor area is usually the area between the 2 ears. Since there are no hair follicles in people born without hair, hair transplant cannot be performed according to today's techniques.
Under 18 Years of Age
Hair transplantation can be performed on anyone over the age of 18. However, most experts do not recommend hair transplant before the age of 24 as it is a period when hair loss continues. However, people over the age of 18 who experience severe hair loss and have genetic hair loss problems can undergo hair restoration without waiting for the age of 24.
Blood-borne diseases
HIV, Hepatitis B, C viruses are among the diseases transmitted through blood and body fluids. Patients carrying these viruses could not undergo hair transplant in the past years due to the risk of transmission. However, today, HIV and Hepatitis carriers can also have hair transplant thanks to the high standards and the necessary sterilization in the Hair Center of Turkey hair transplant clinic.
Thanks to the intensively sterilized hair transplant room, disposable equipment and due care, it is now possible for patients who are HIV and Hepatitis carriers to have hair transplants safely.
Hemophilia patients
Hemophilia is a genetic disorder in which blood does not clot in the usual way or clots late. Normally, when bleeding occurs in an area of the body, the blood is expected to stop or dry up. However, in hemophilia patients, there are disturbances in the structure of the blood. Hemophilia patients should have a blood test and have their blood clotting percentage measured before having a hair transplant. Blood clotting rate is checked in blood tests. When the blood clotting rate is at the desired levels, the patient's hair restoration can continue.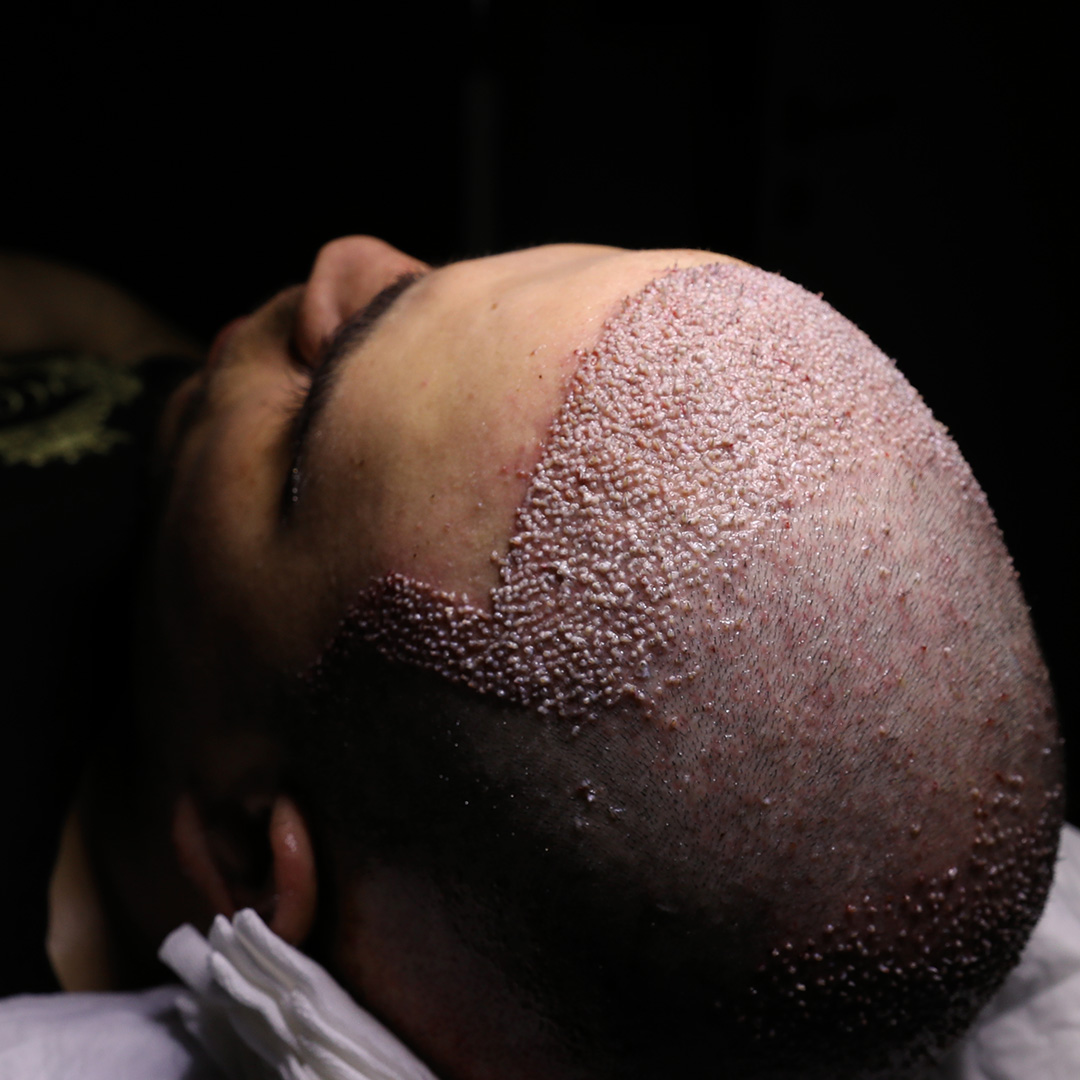 Those with acute scalp problems
Those who want to have a hair transplant operation must have a healthy scalp. Generally, those who experience hair loss or have genetic and hormonal disorders such as androgenetic alopecia apply for hair transplant. Those with chronic scalp diseases such as eczema, lupus and psoriasis are not recommended to undergo hair transplant while their skin problems are active. However, after the lesions on the scalp are healed and skin health is restored, they may become suitable for hair transplant.
Pregnant women
Whether hair restoration can be performed during pregnancy has been a subject of debate by experts. Women who experience hair loss during pregnancy may want to have a hair transplant. However, since the local anesthetic drugs used in the hair transplant process will directly affect the baby, it poses a risk for the healthy development of the baby.
Hair transplants performed without local anesthesia will be quite painful and troublesome for the patient. In this respect, pregnant patients are generally advised to have hair transplant after delivery.
Alcohol/drug addiction
Alcohol and drug addicts are not recommended by experts to undergo hair transplant. Alcohol causes problems with bleeding during hair transplant as it causes the blood to water. It is difficult for drug addicts' bodies to respond to anesthetic drugs. In addition, it is difficult for alcohol and drug addicts to adapt to the substances to be considered after transplantation. After transplant, patients should sleep in the correct position, not make movements that will damage the grafts, protect their head areas, and eat a healthy diet. In addition, hair follicles need to be nourished by blood for the healthy growth of the grafts, that is, the transplanted hair. Alcohol/drug use prevents the growth of the grafts. Therefore, those who are addicted to alcohol and drugs cannot undergo hair transplantation.
Conclusion
In the cases mentioned above, it is generally not recommended to have a hair transplant. However, you can have procedures such as wigs and hair extensions. To strengthen the hair, you can apply hair treatments such as Agf-39, mesotherapy, PRP.
Do not forget that you can apply to the clinic consultants to evaluate your hair loss pattern before having a hair transplant procedure. When you come to the clinic, you can find out whether your scalp is suitable for transplant by our team of experts in hair transplant and you can have your hair transplantation procedures done in the healthiest way accordingly.
Hair, beard and eyebrow transplantation
is performed in
Hair Center of Turkey
hair transplant clinic
under the supervision of experienced specialist doctors. If you are experiencing hair loss or complaining of sparse or bald scalp, you can apply to our
hair transplant
clinic. You can ask all your questions about
hair, eyebrow and beard
transplantation
by calling our consultants at
Hair Center of Turkey hair transplant
clinic.
Get a Free Consultation
[contact-form-7 id="25965" title="ENG Form HCT"]
Share This Story, Choose Your Platform!