Hair Center of Turkey Gallery
Hair Transplant Before and After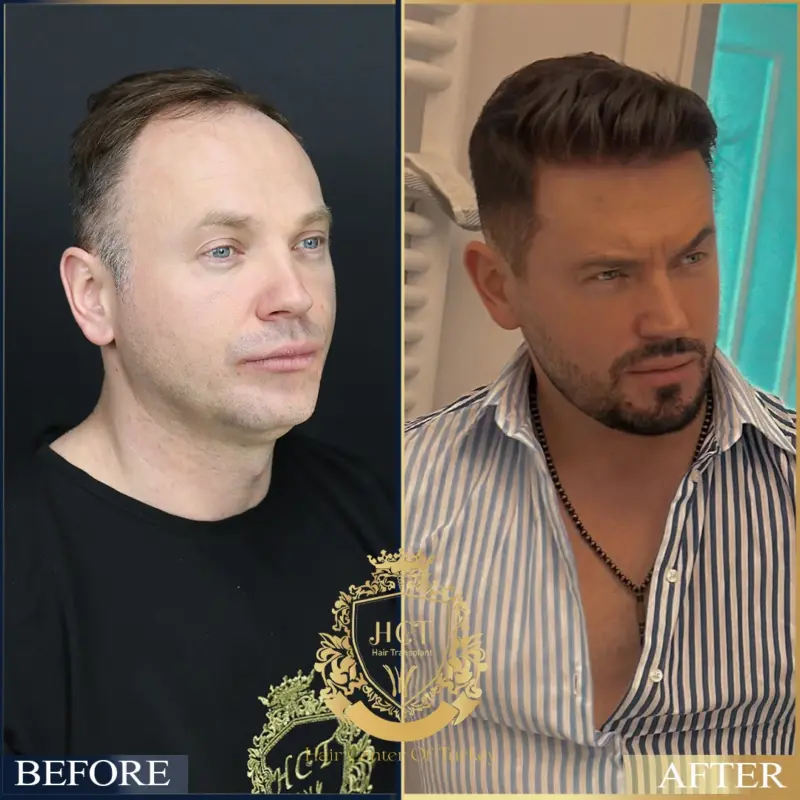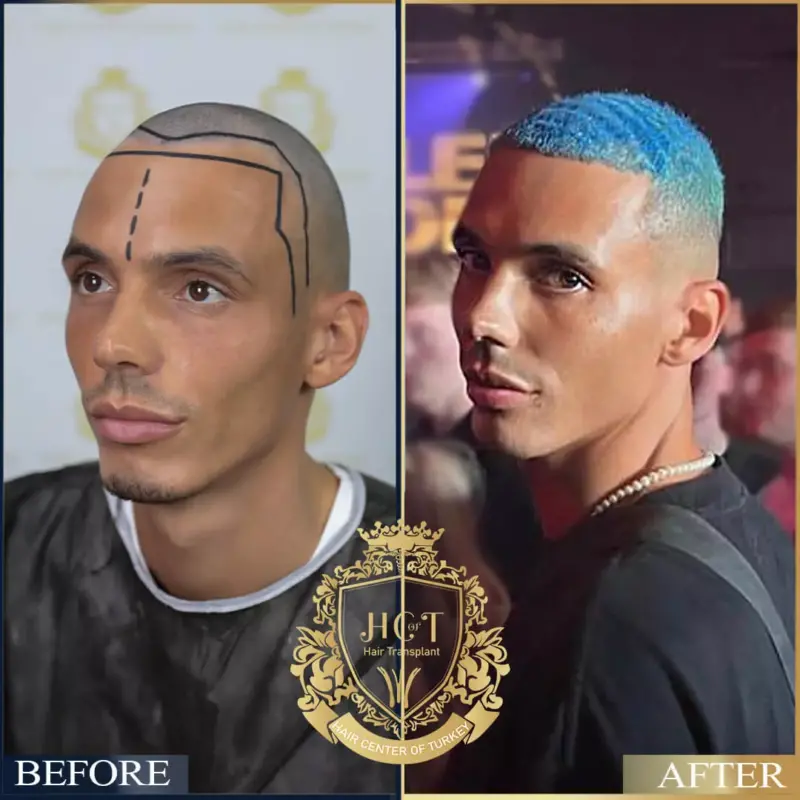 Hair Transplant Results
Hair transplant is the only permanent solution for a person with hair loss complaints. The availability of more than one modern method such as FUE, DHI, and hybrid hair transplant techniques provides a great success rate in hair transplant results. The technique determined according to the head structure of the patient who comes to the operation is applied with great care by the experts. Transplant results will be successful for a person who follows the rules before and after hair transplant.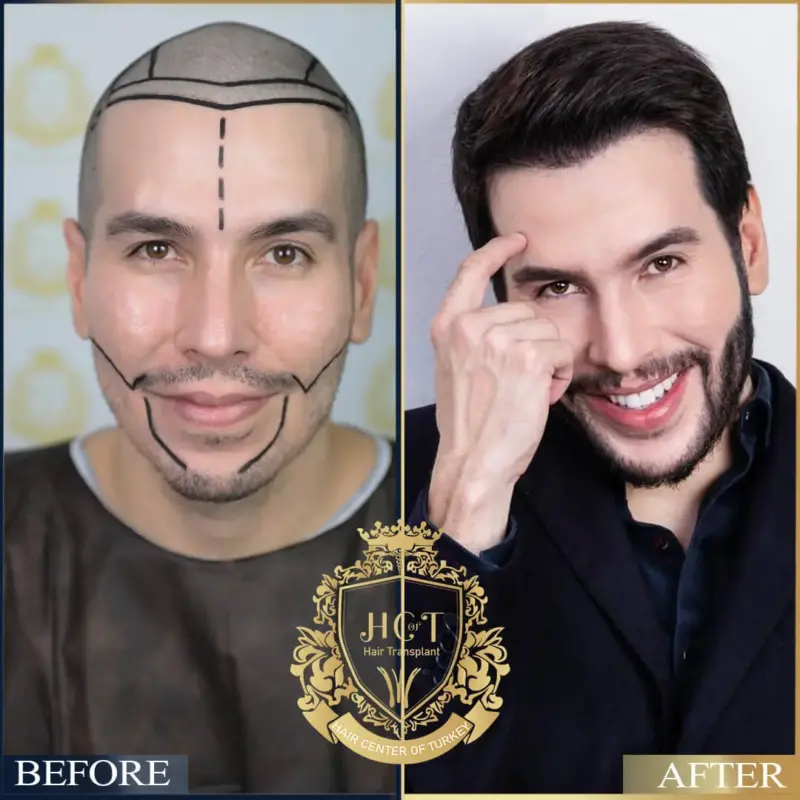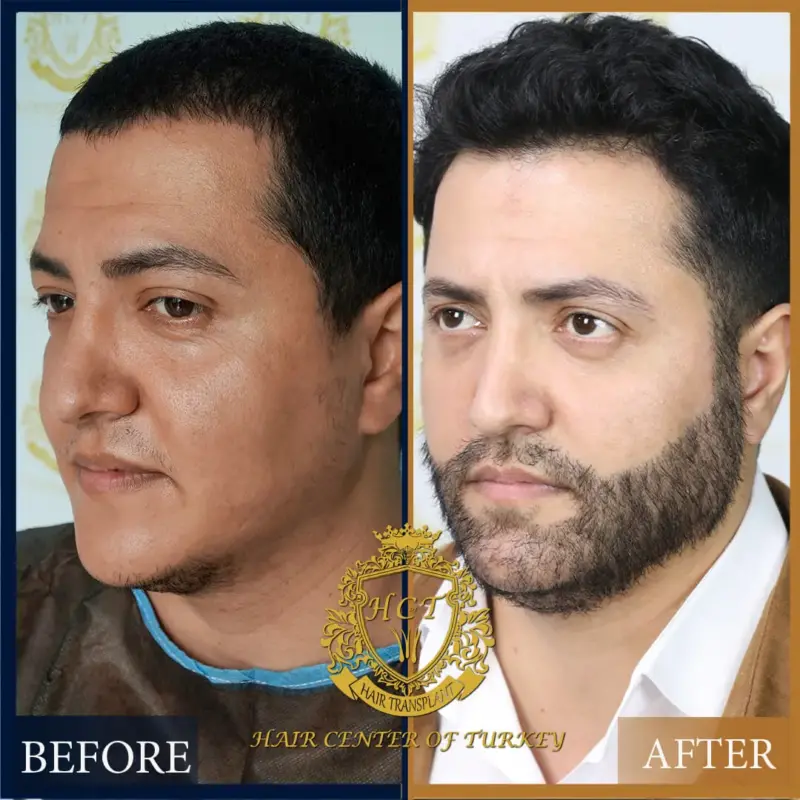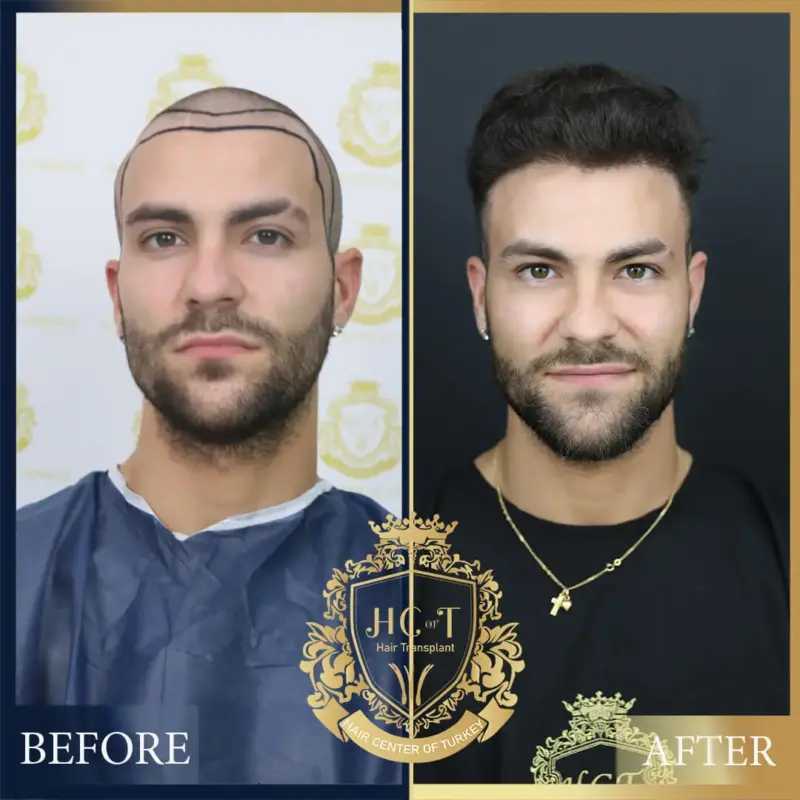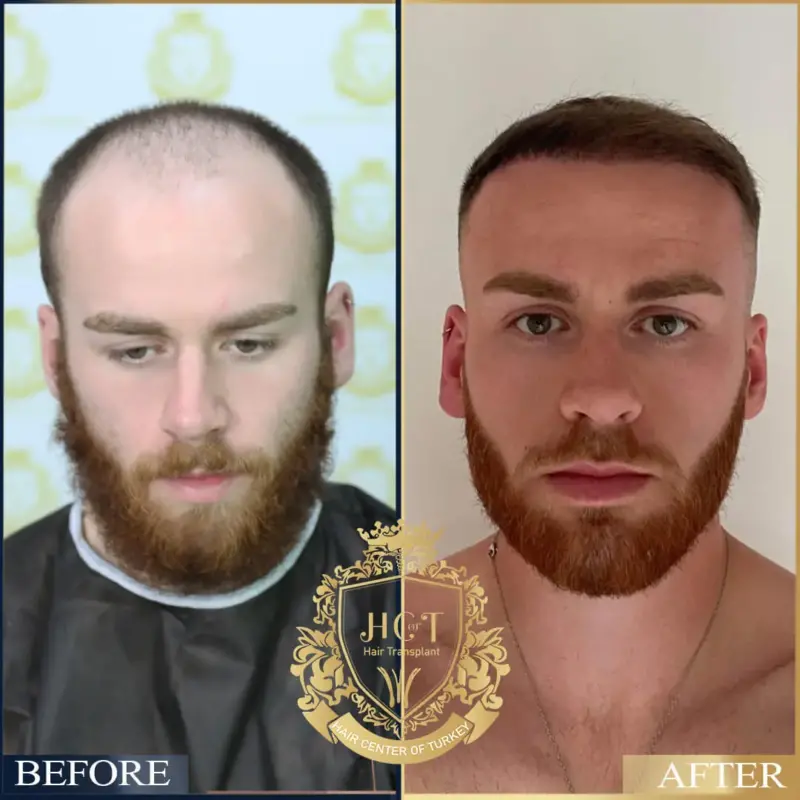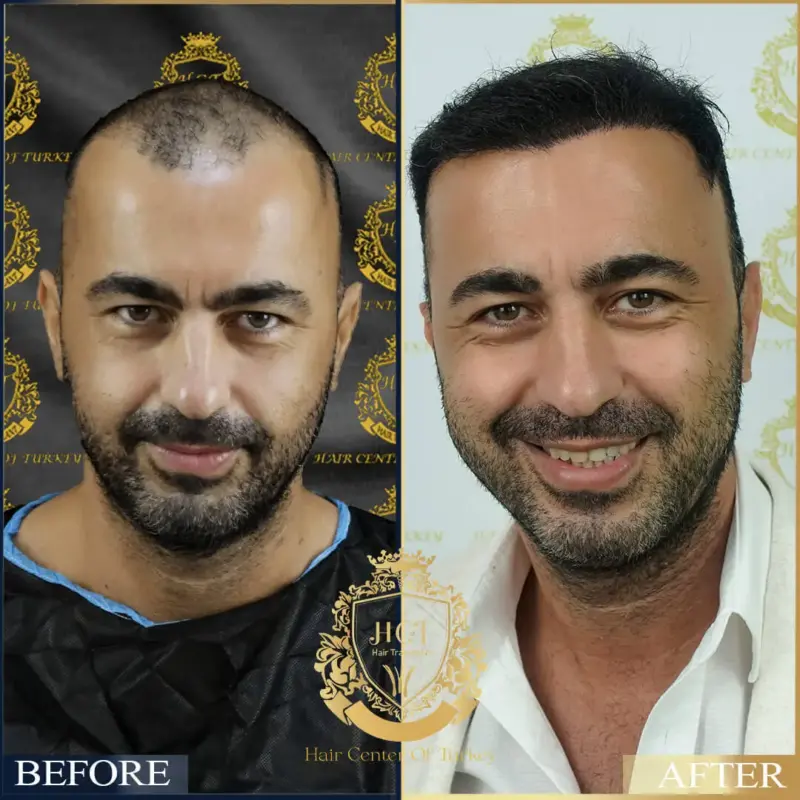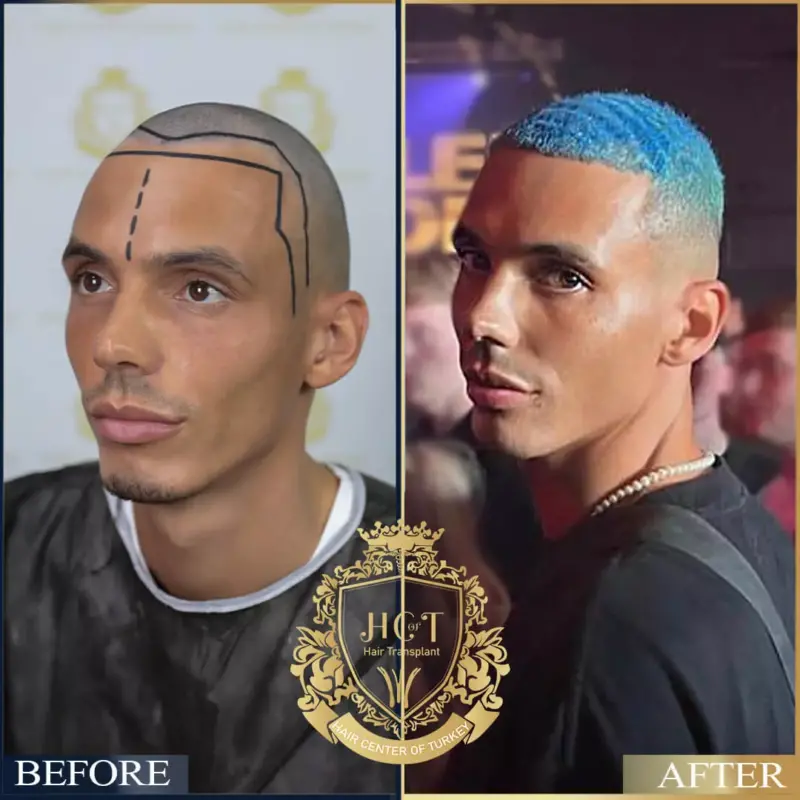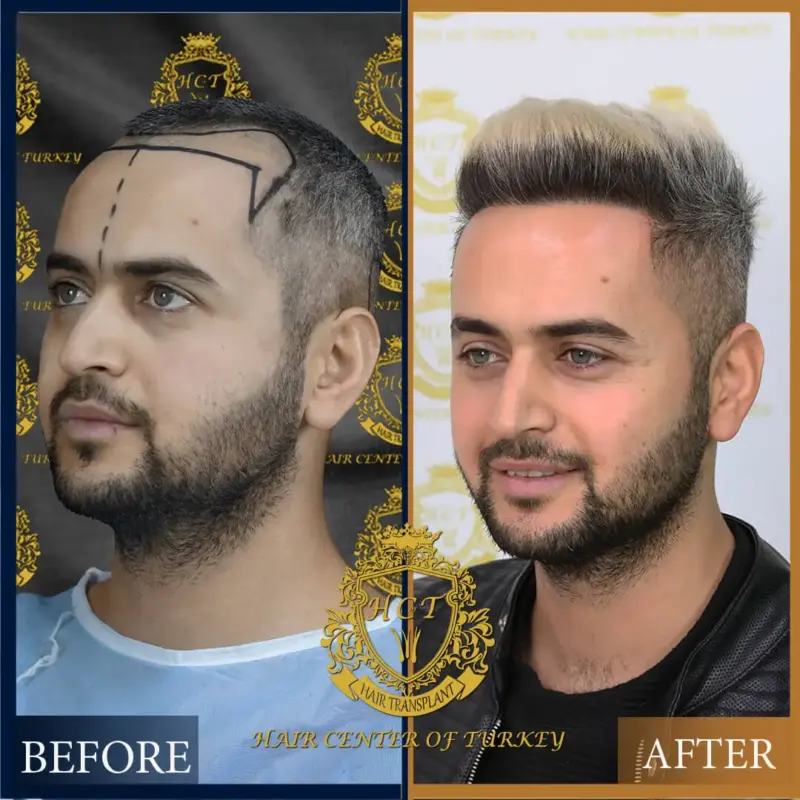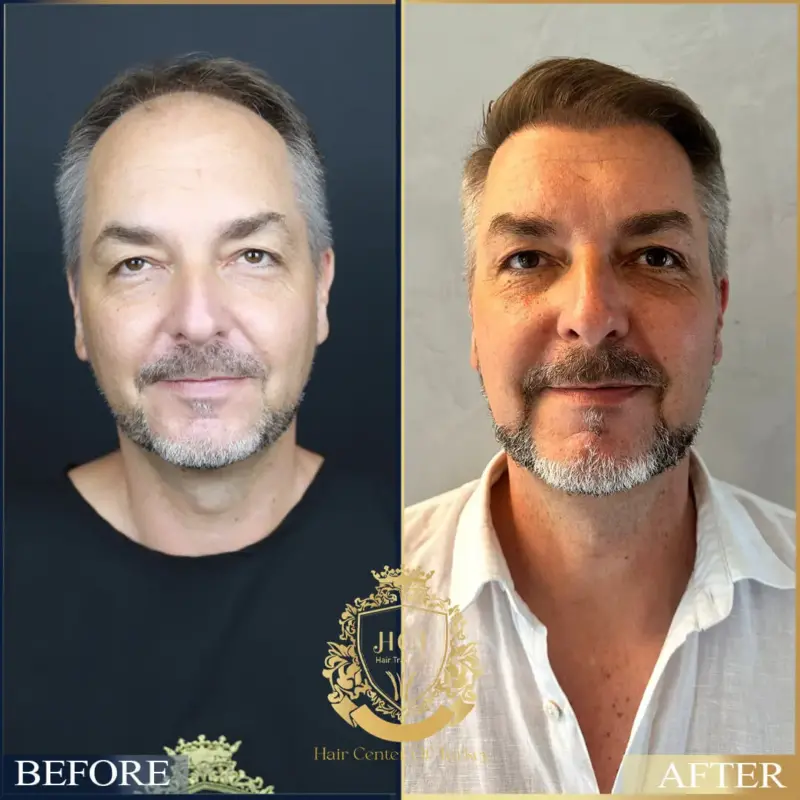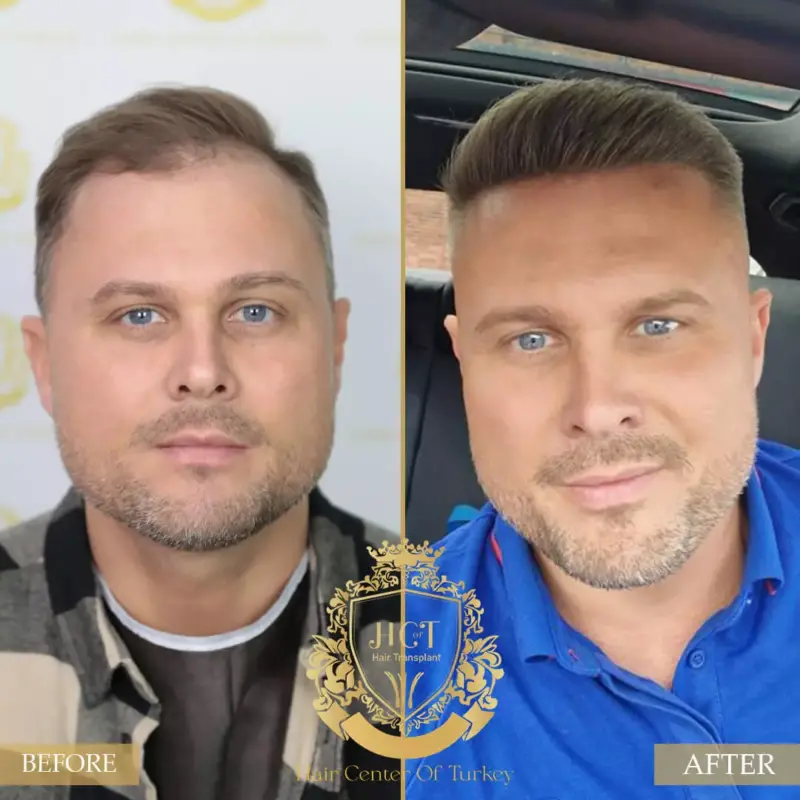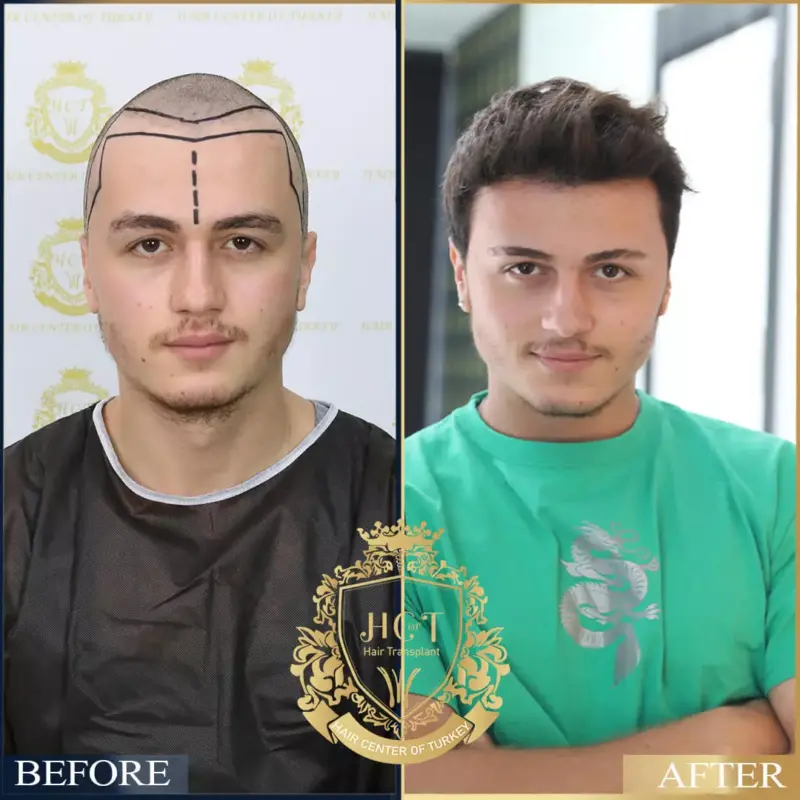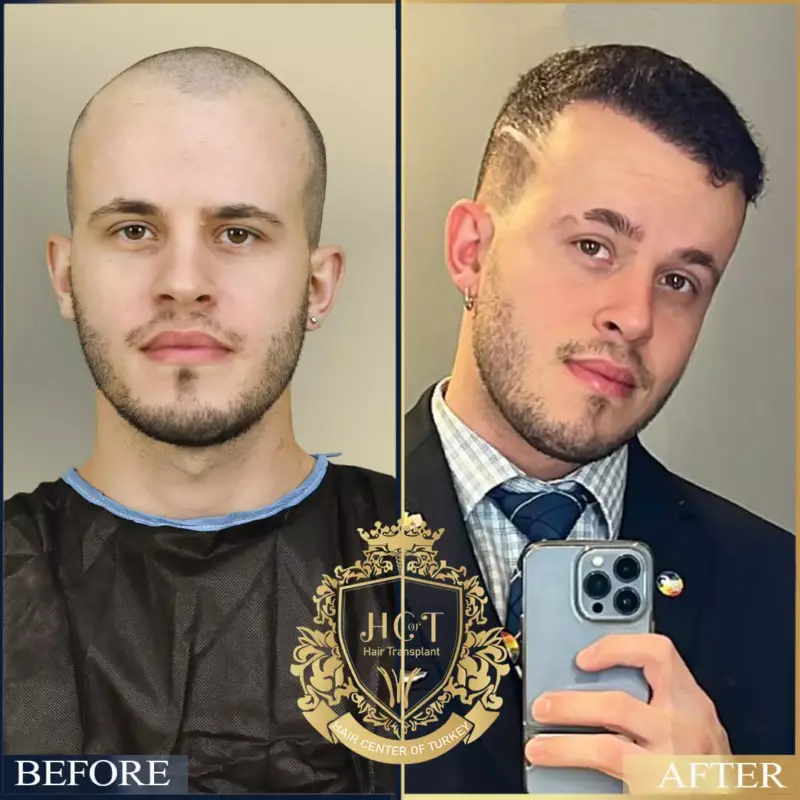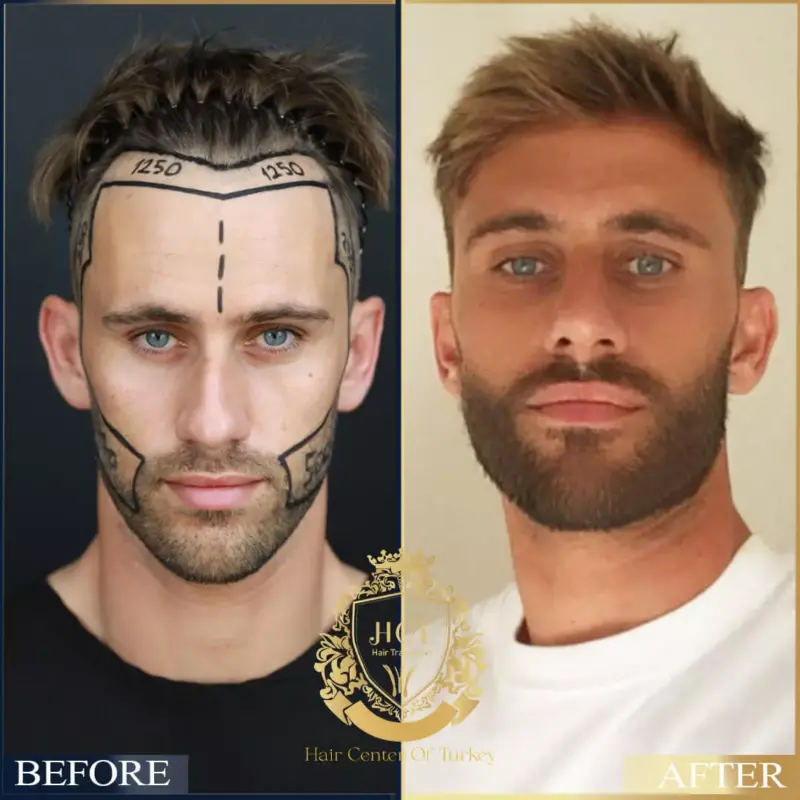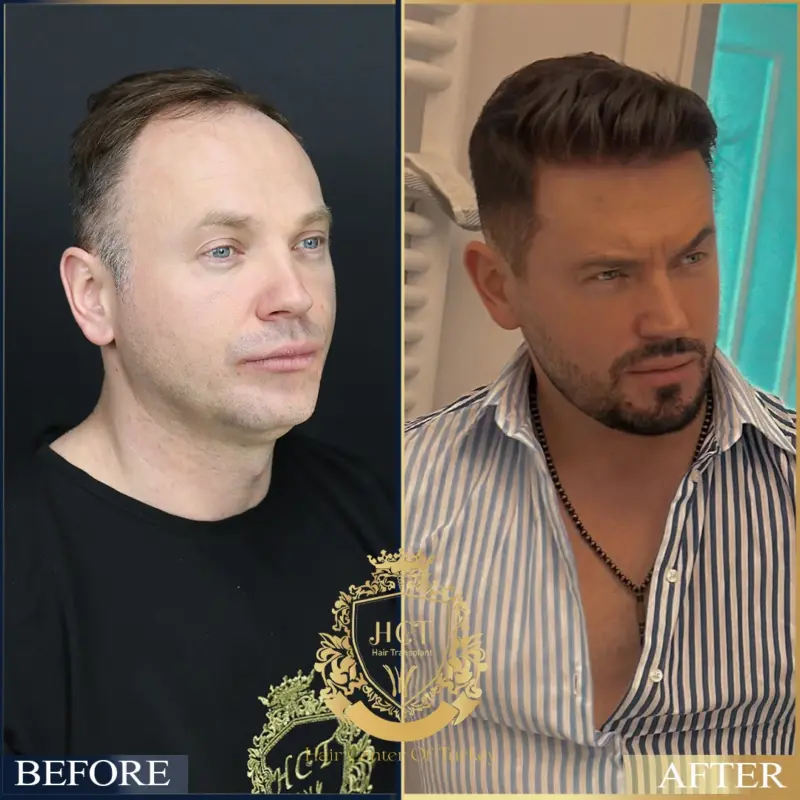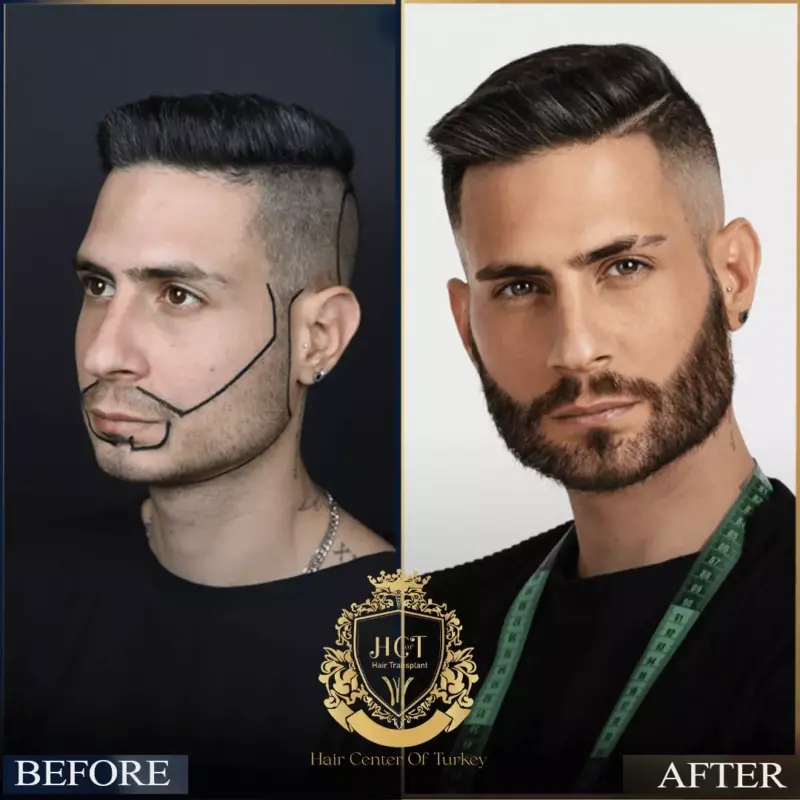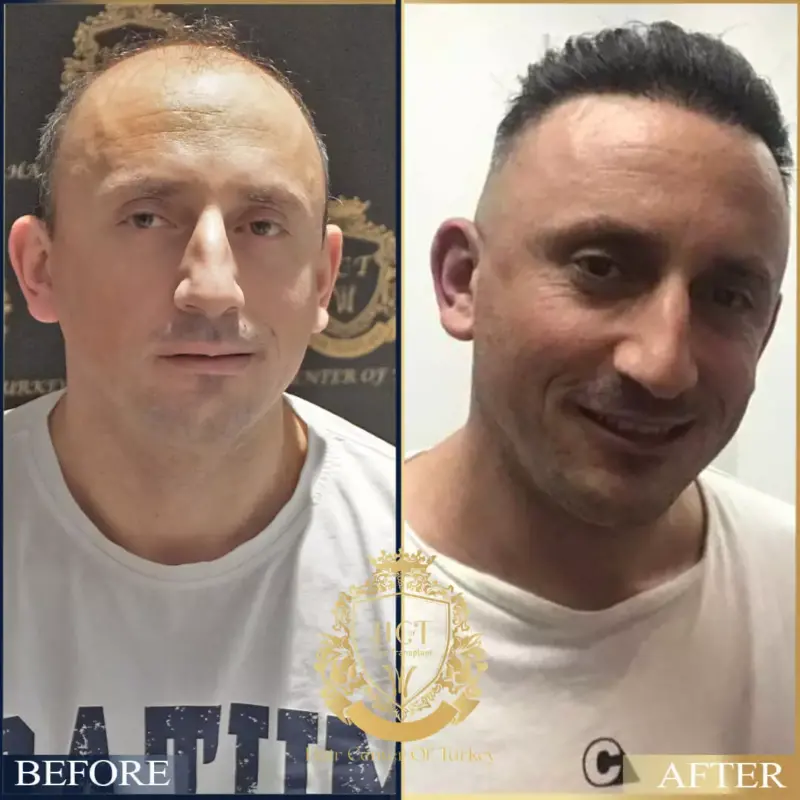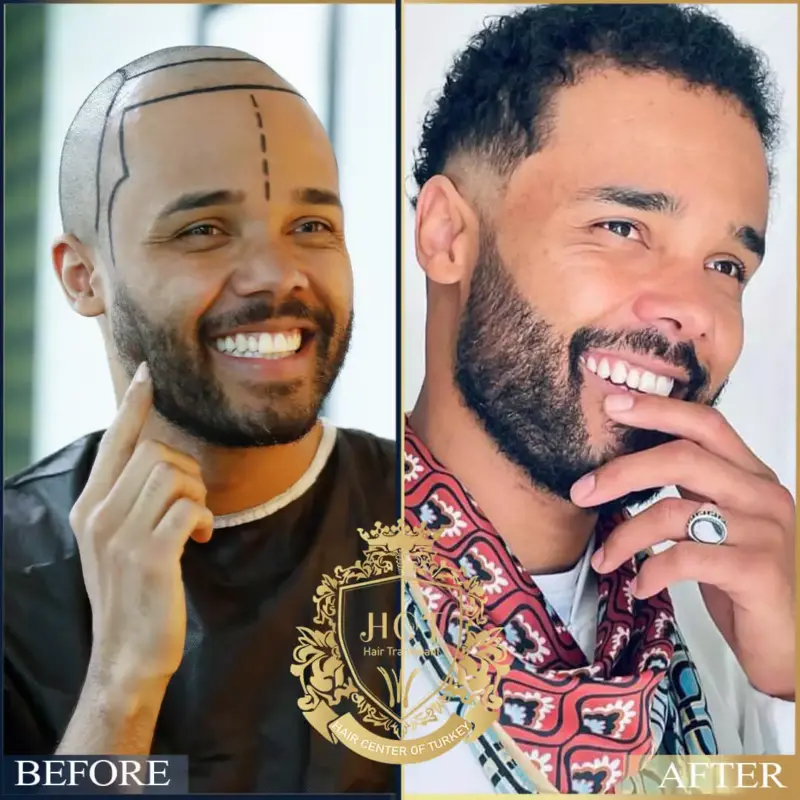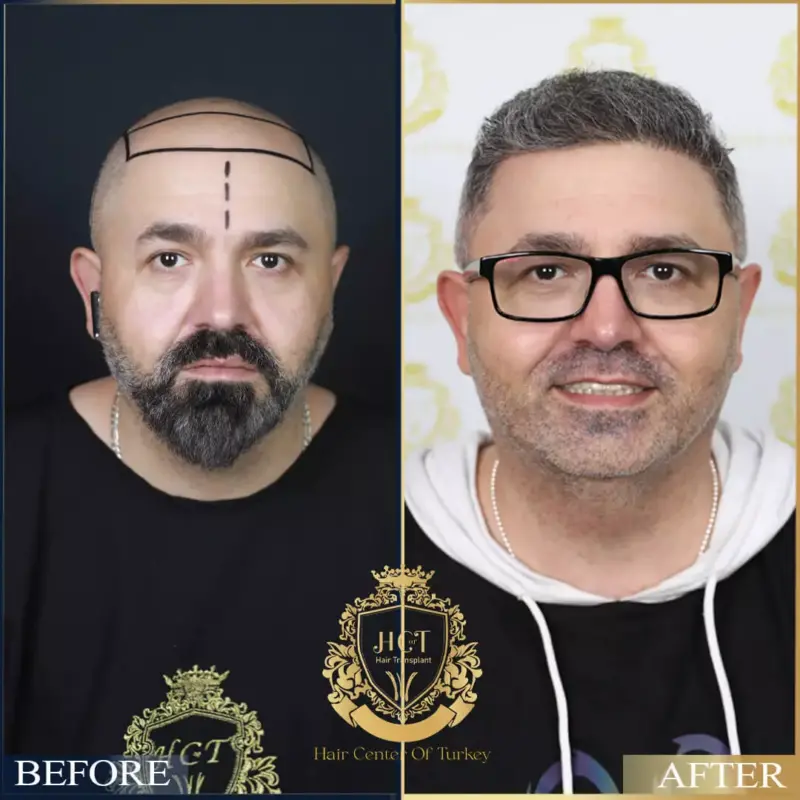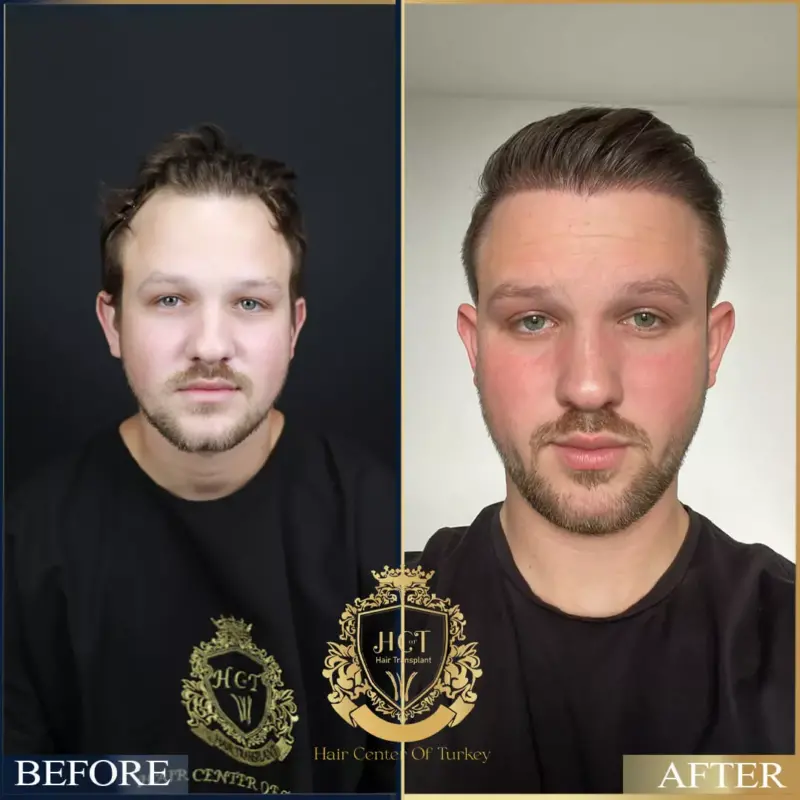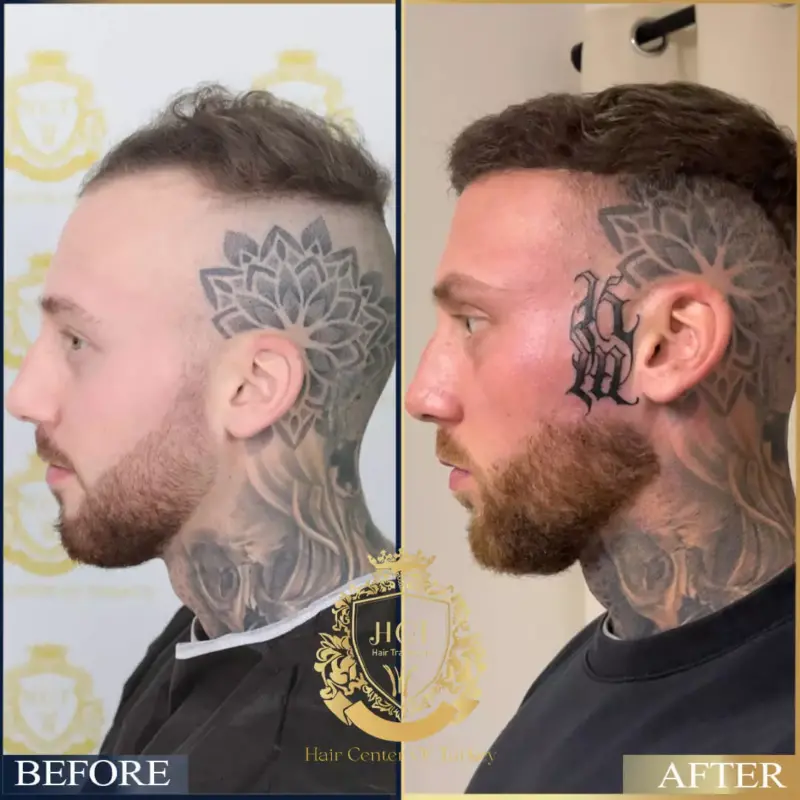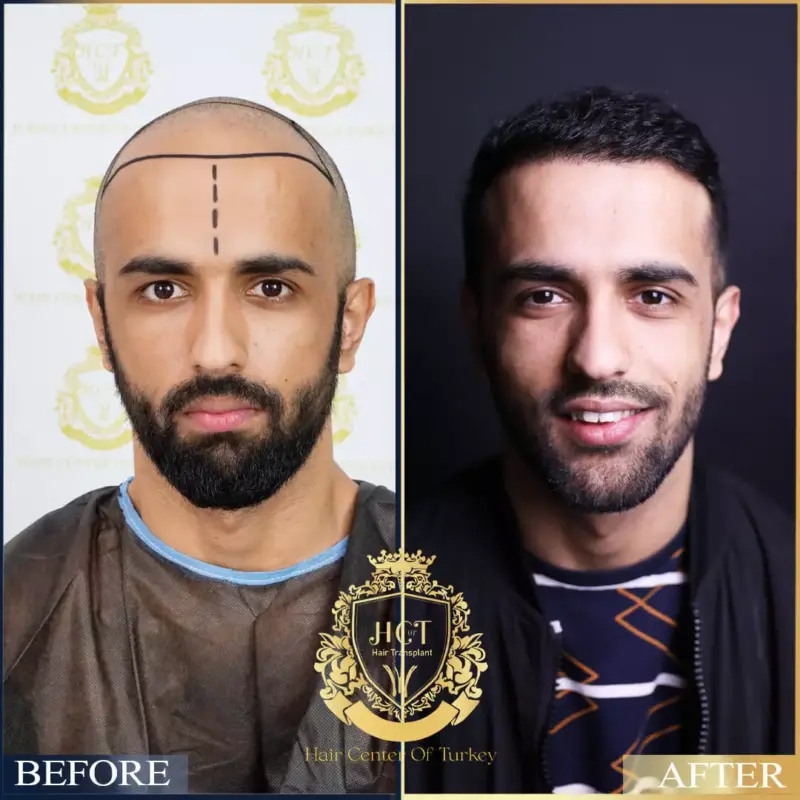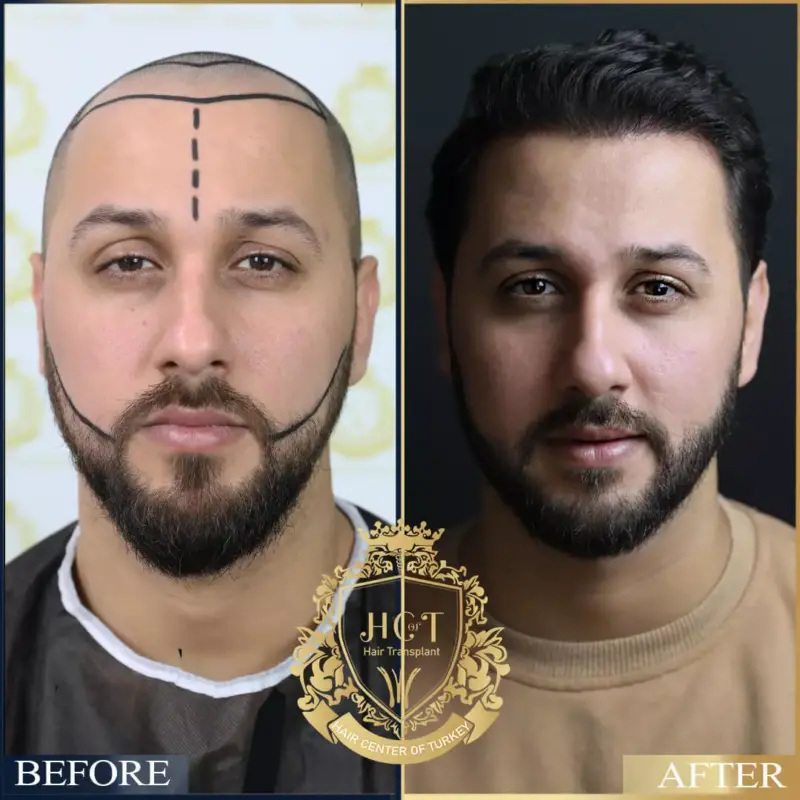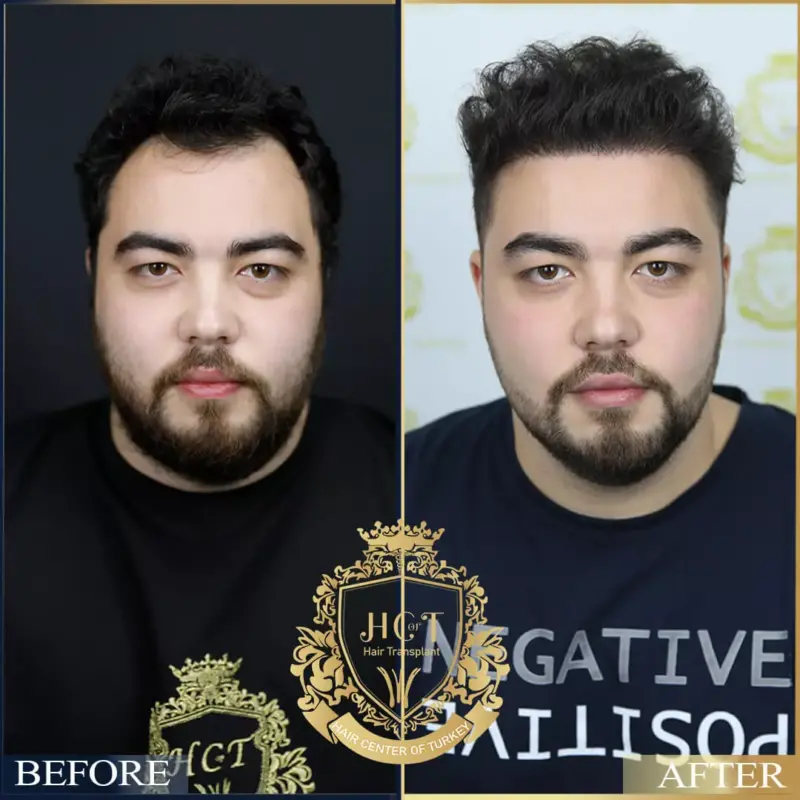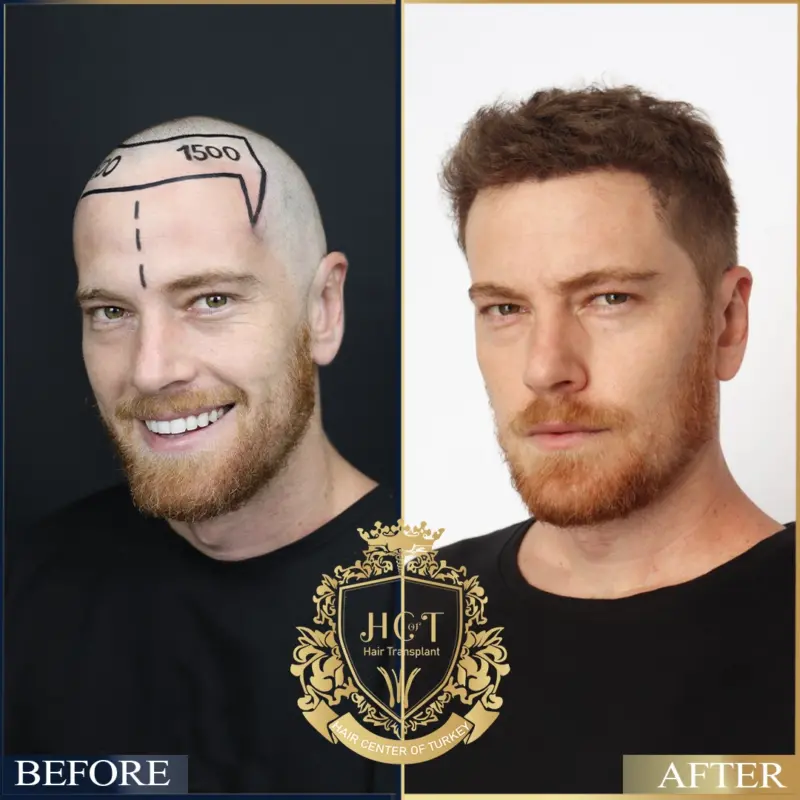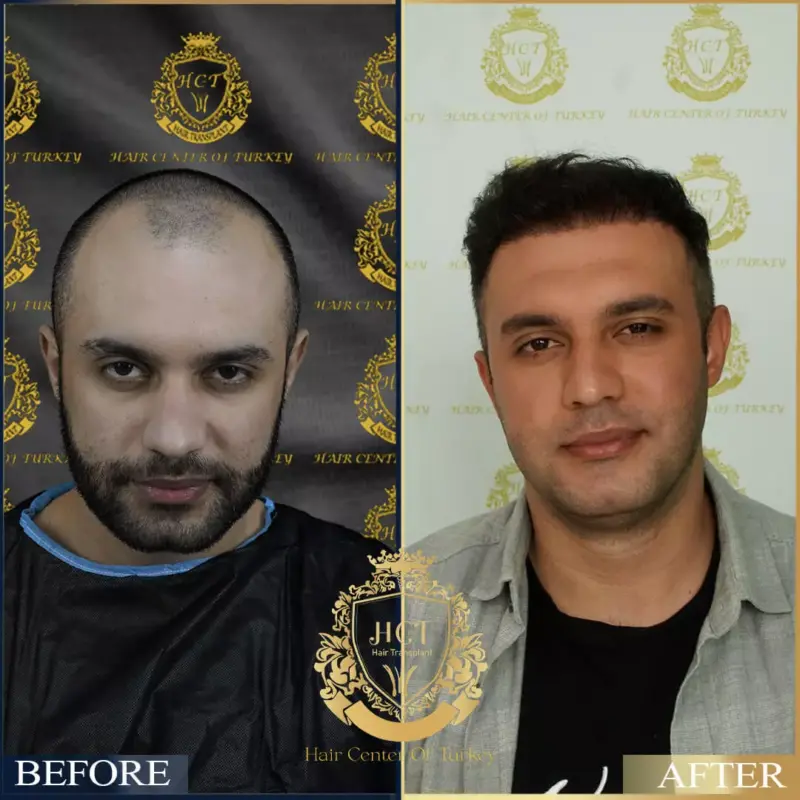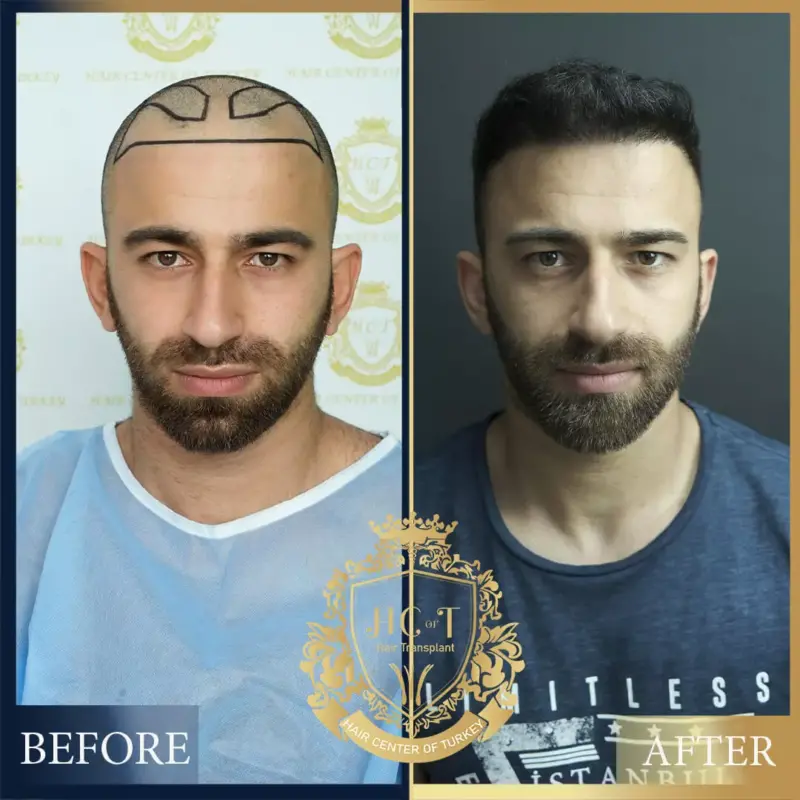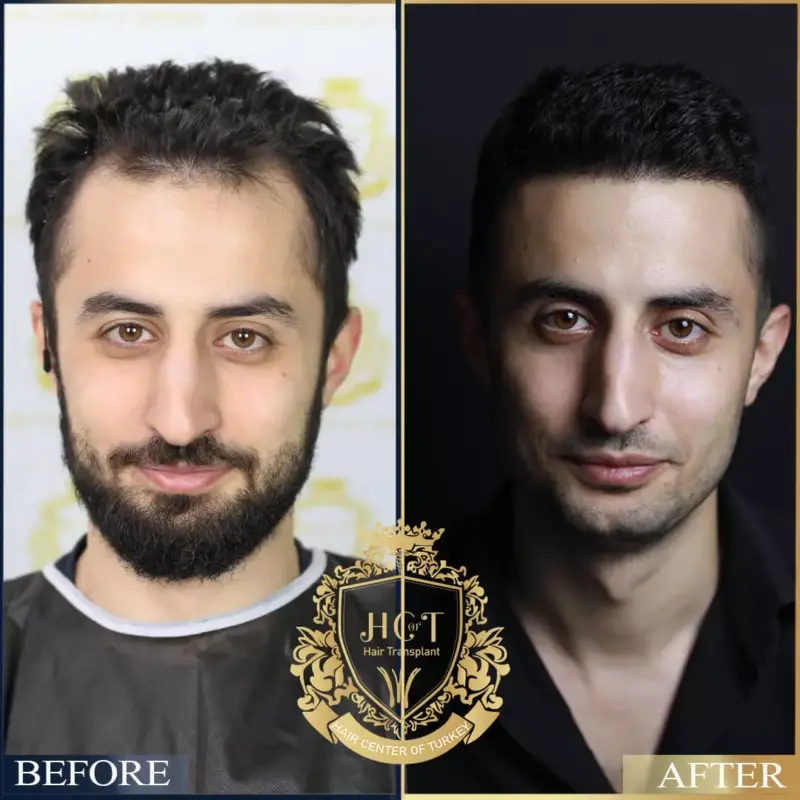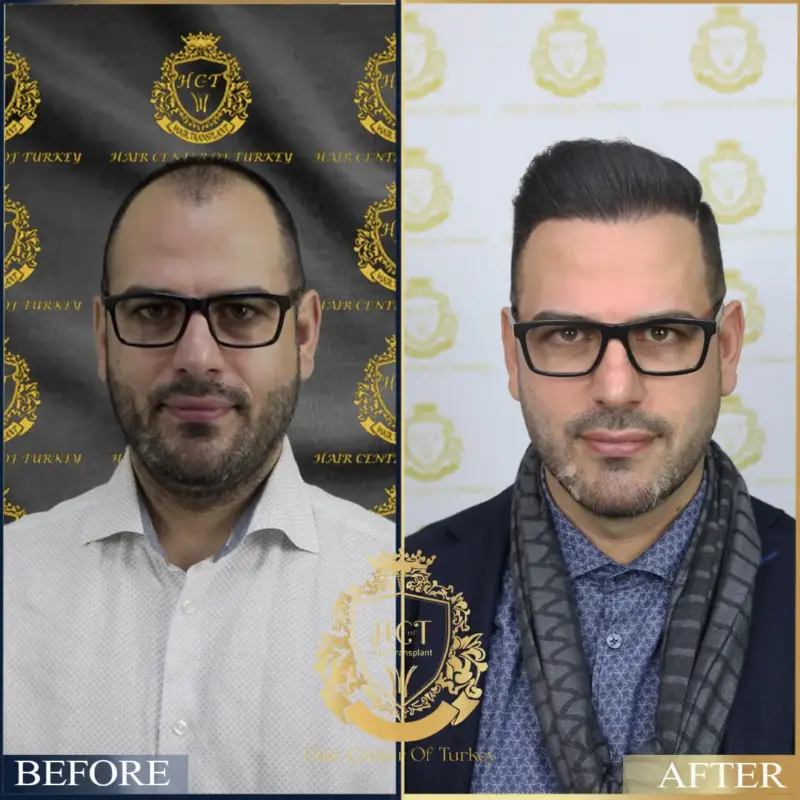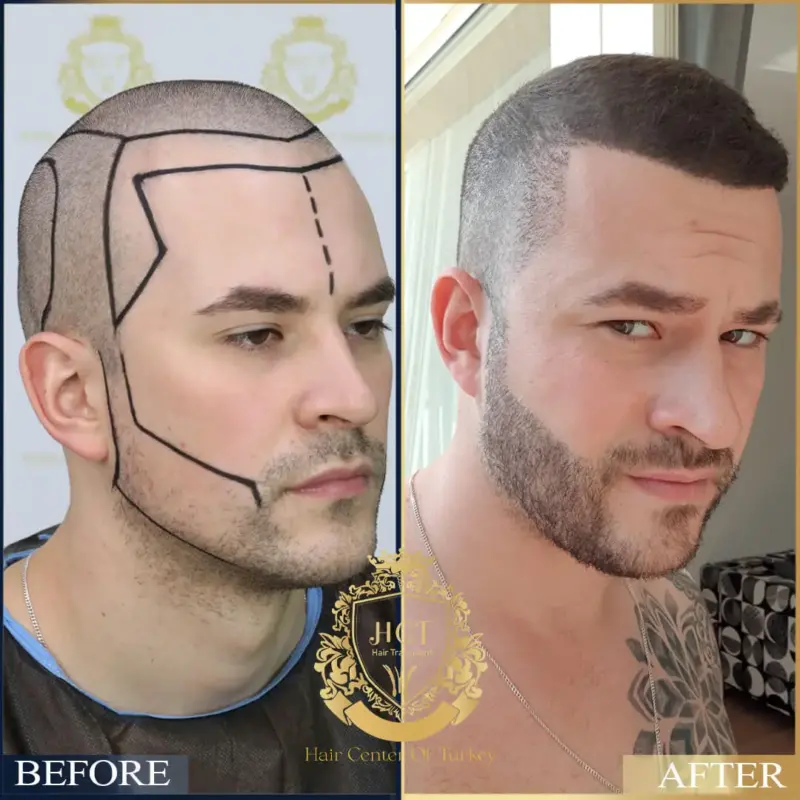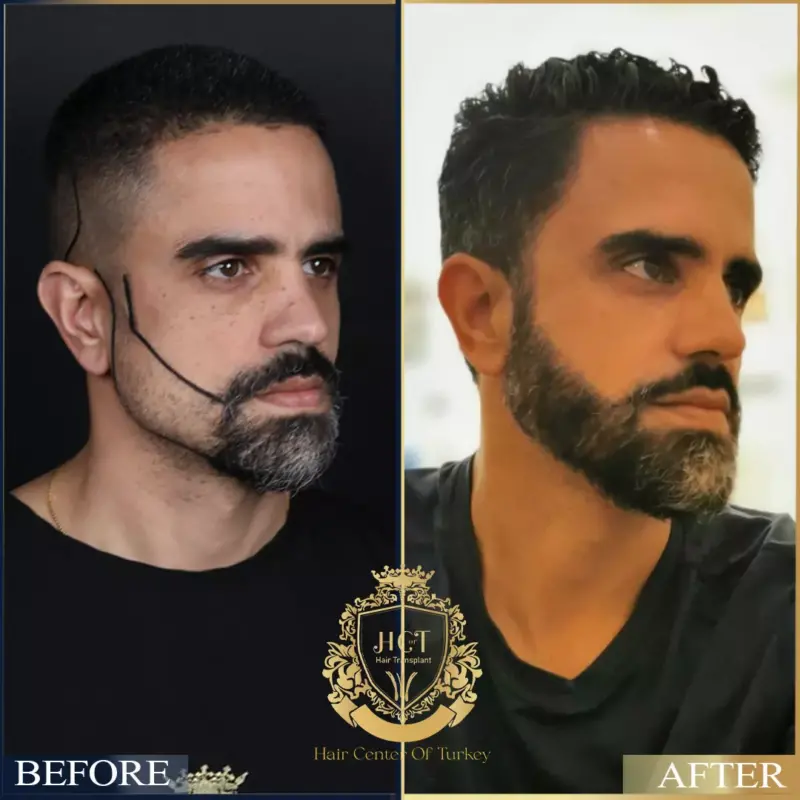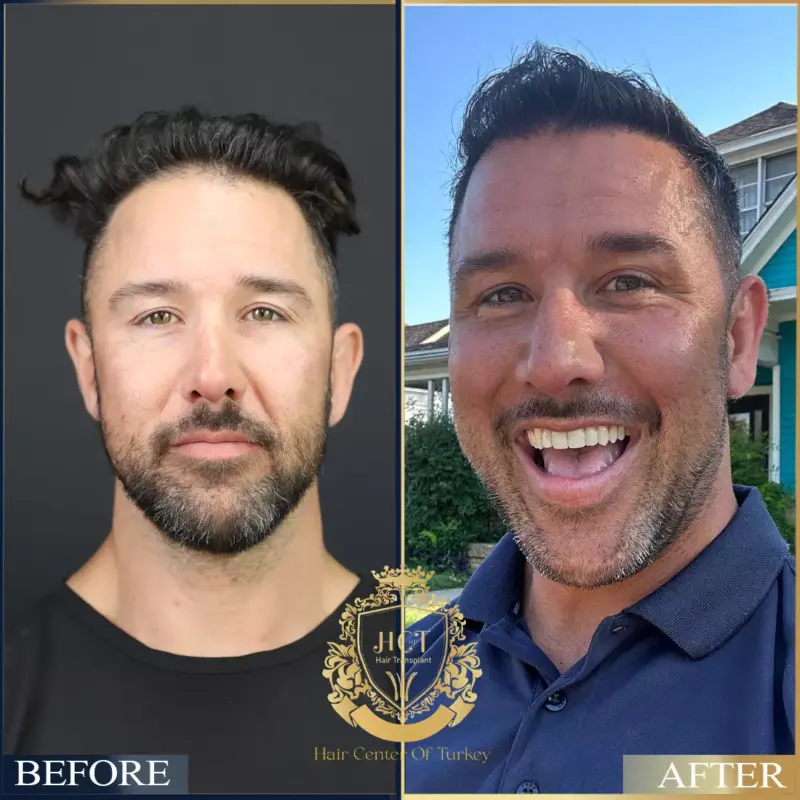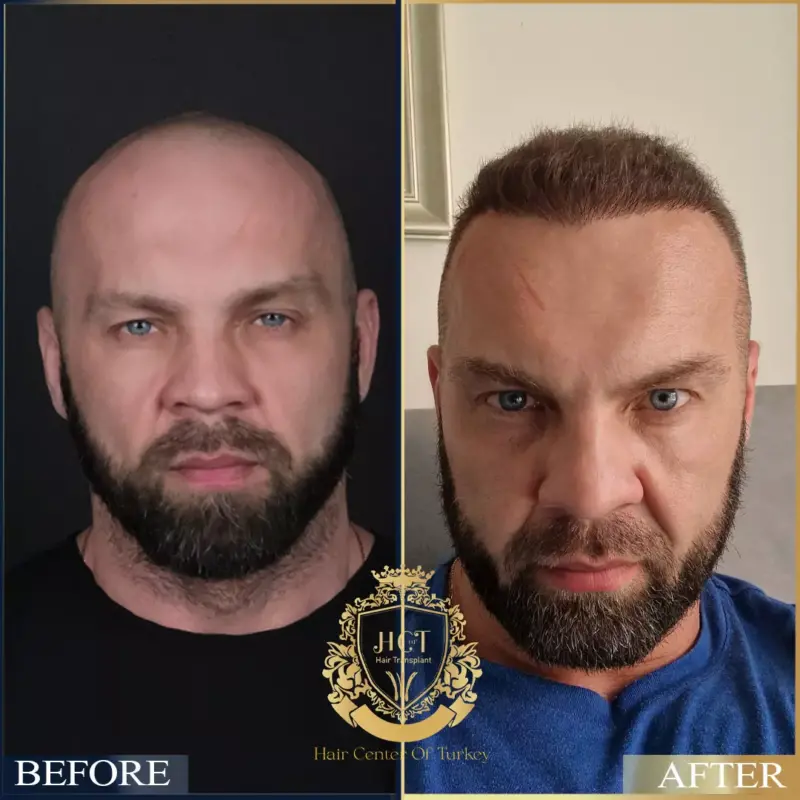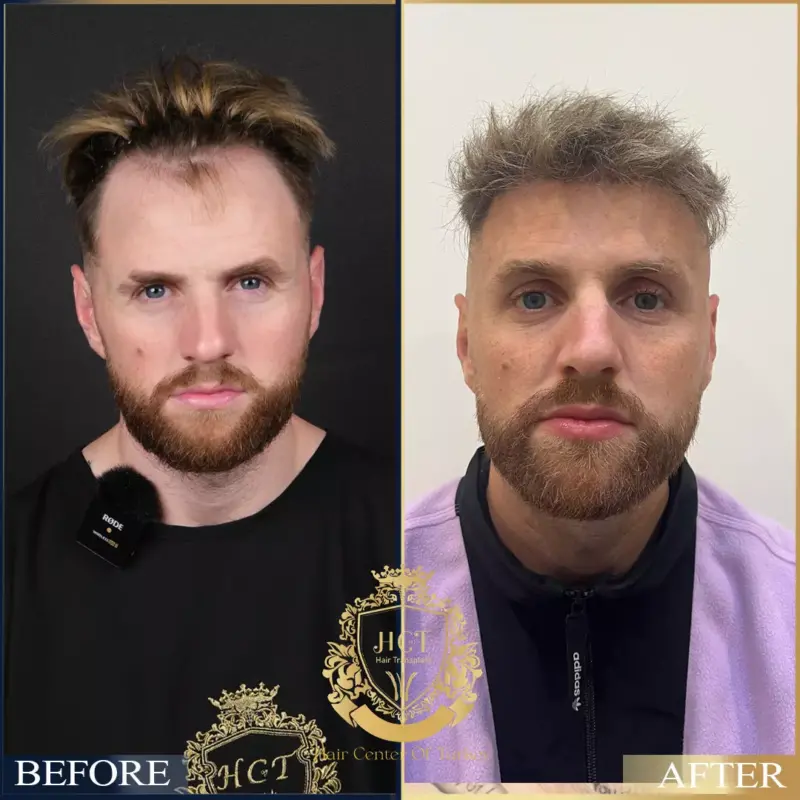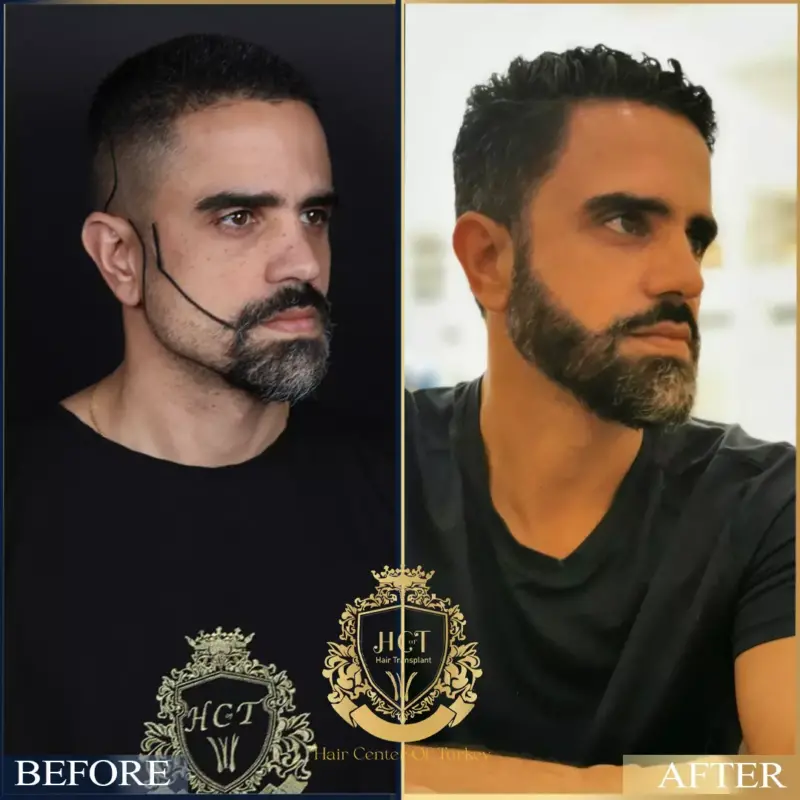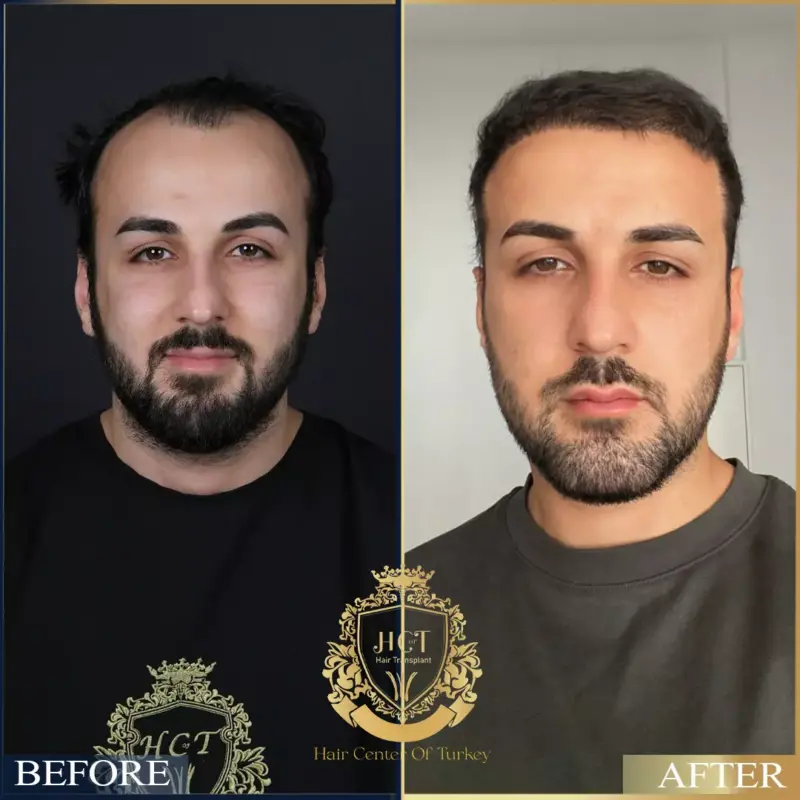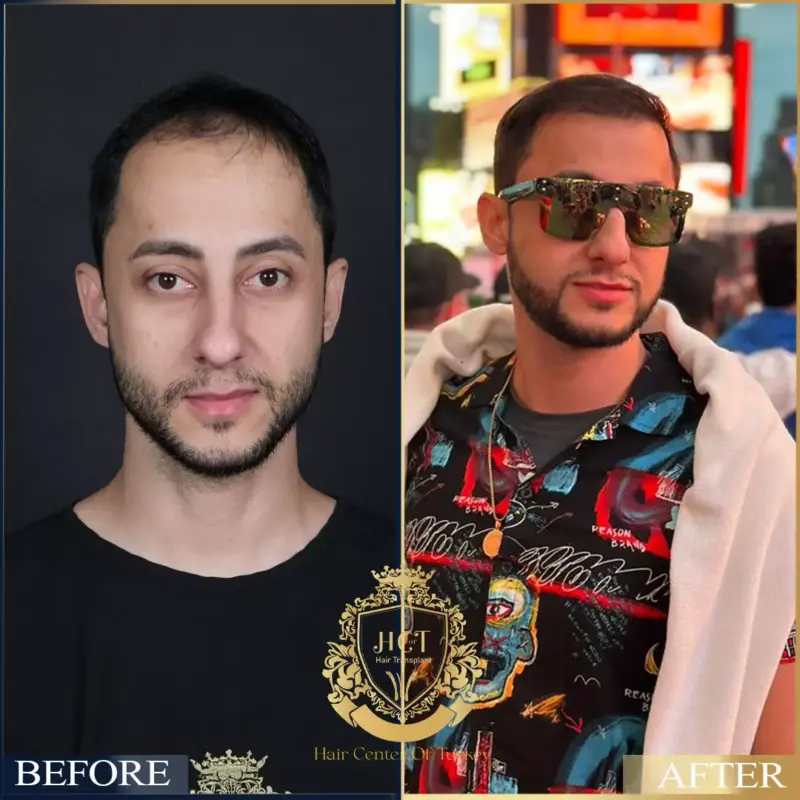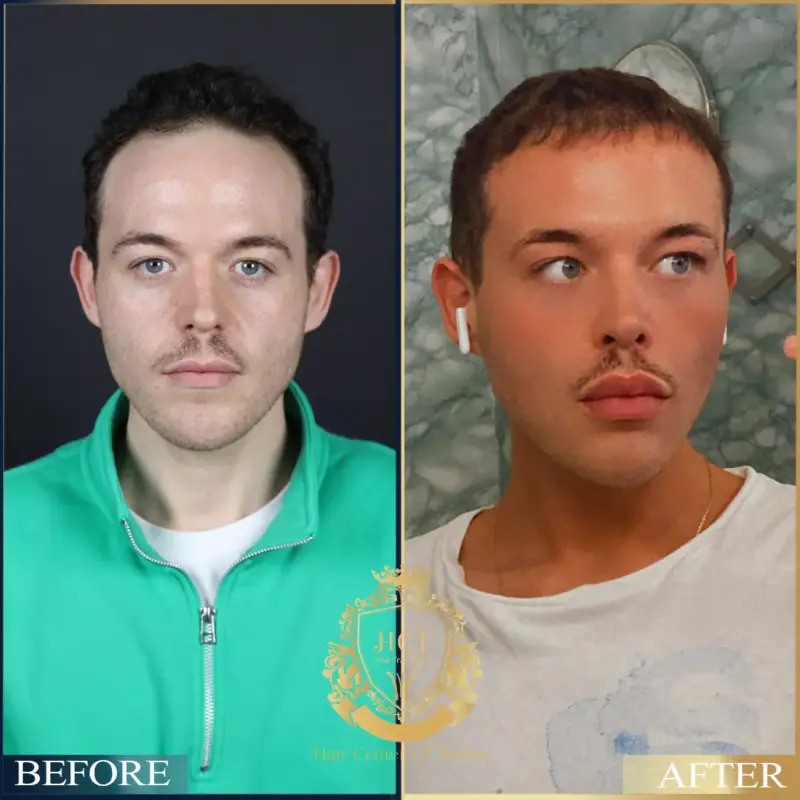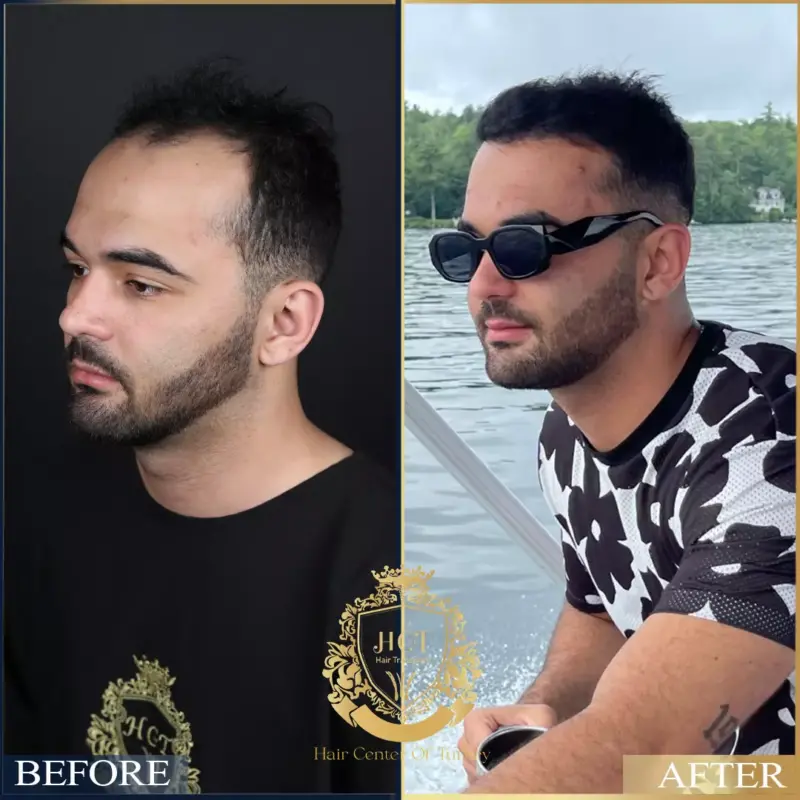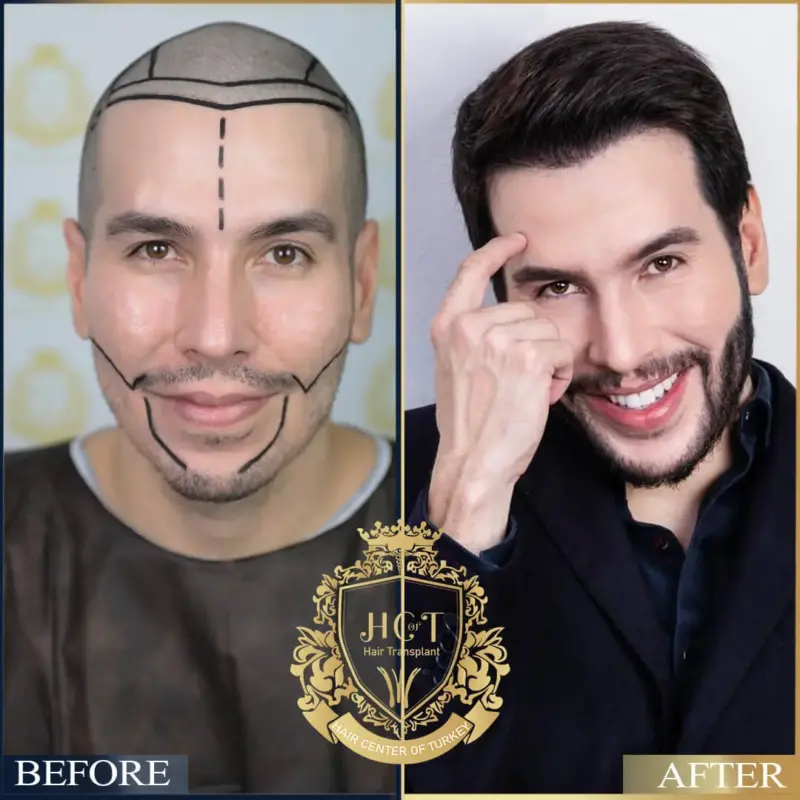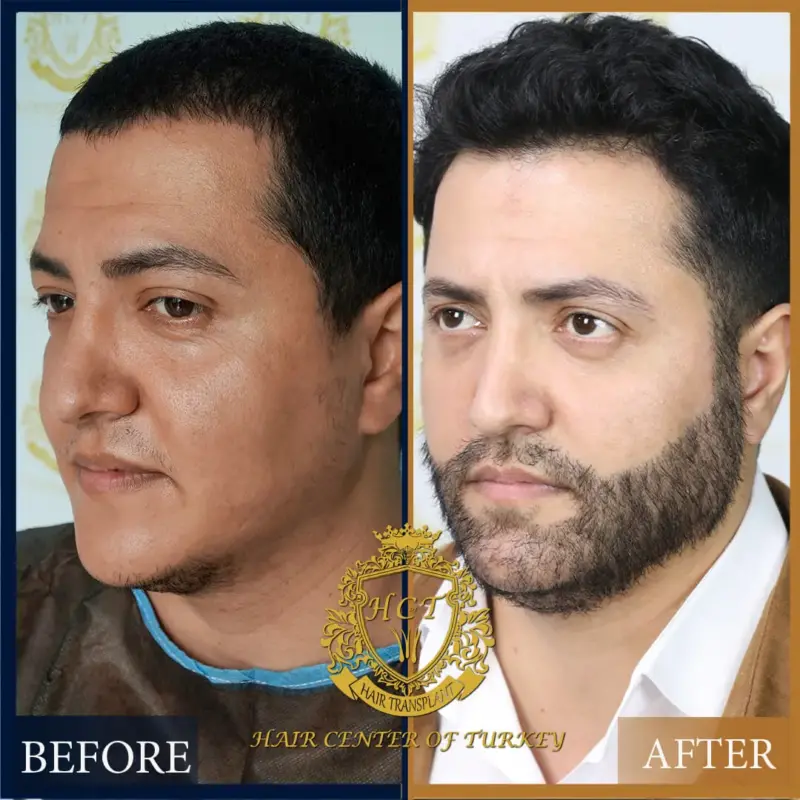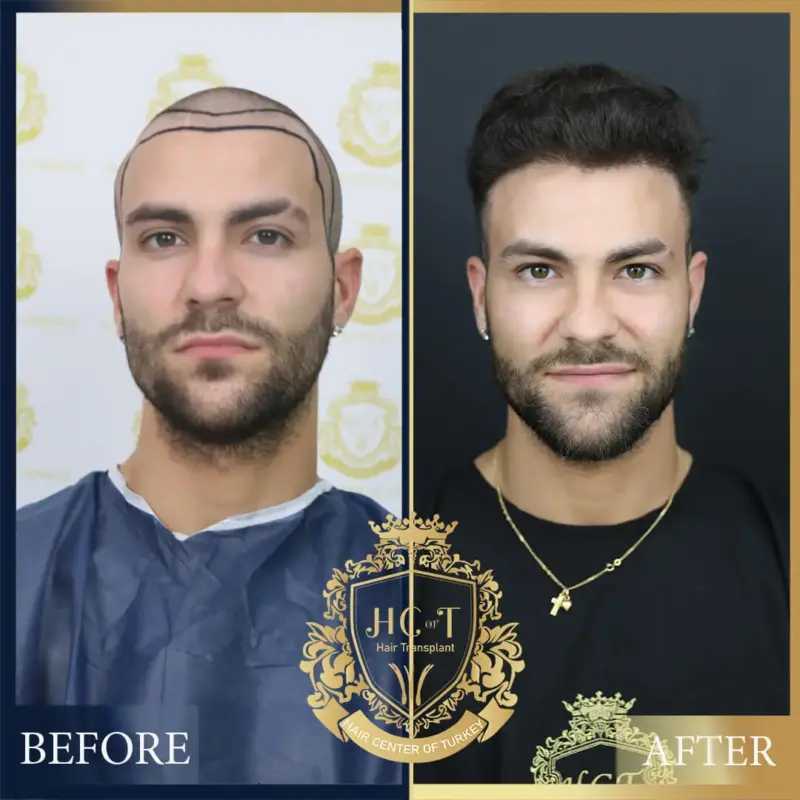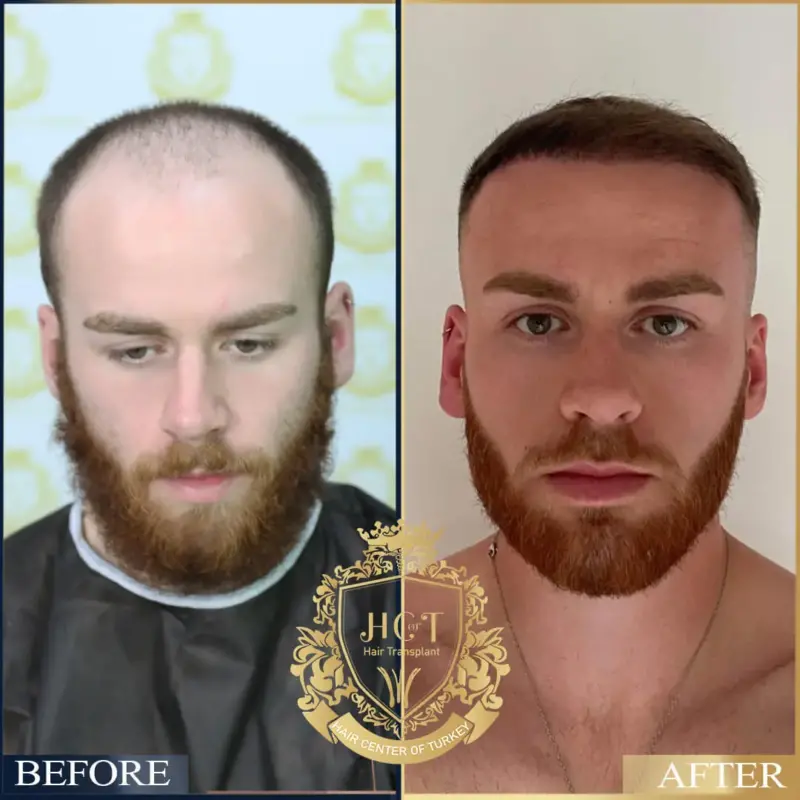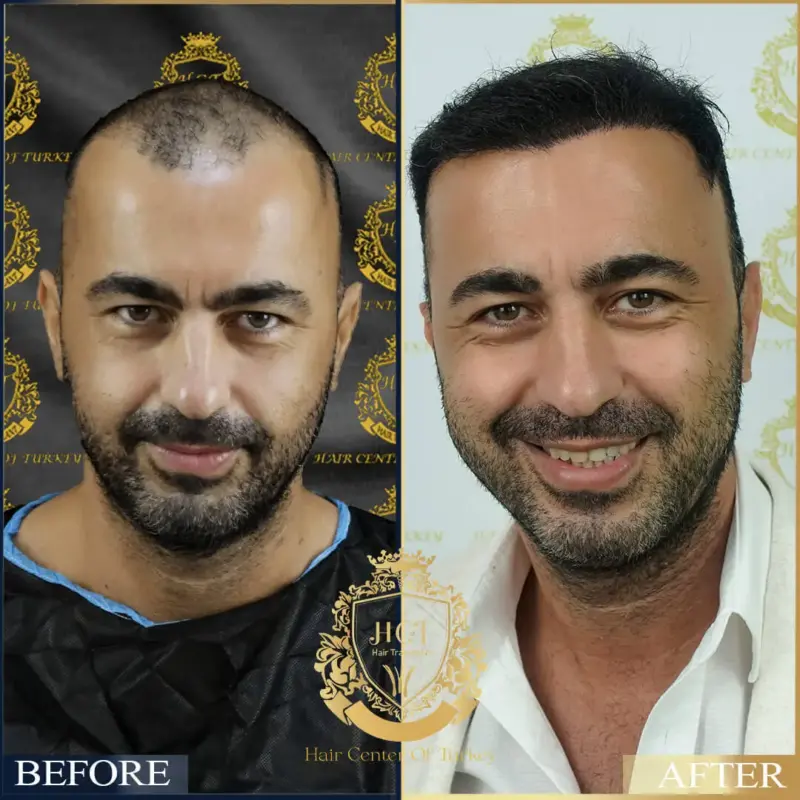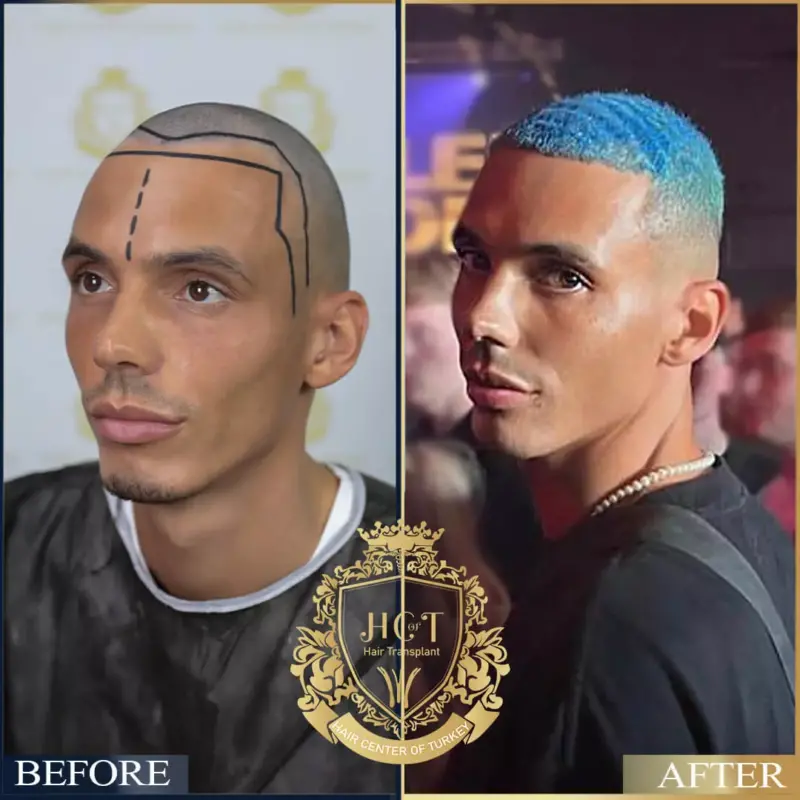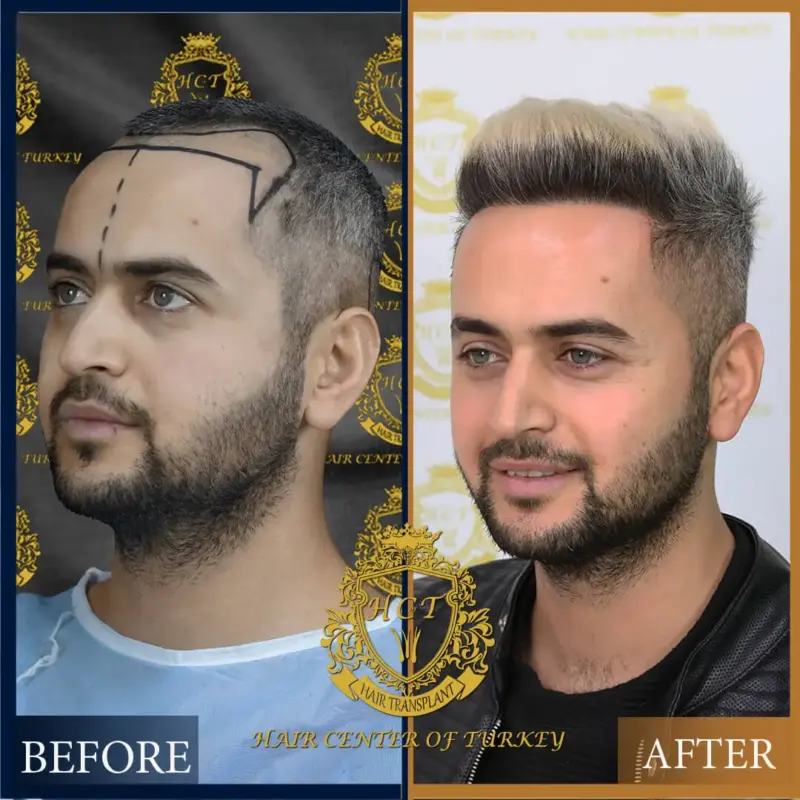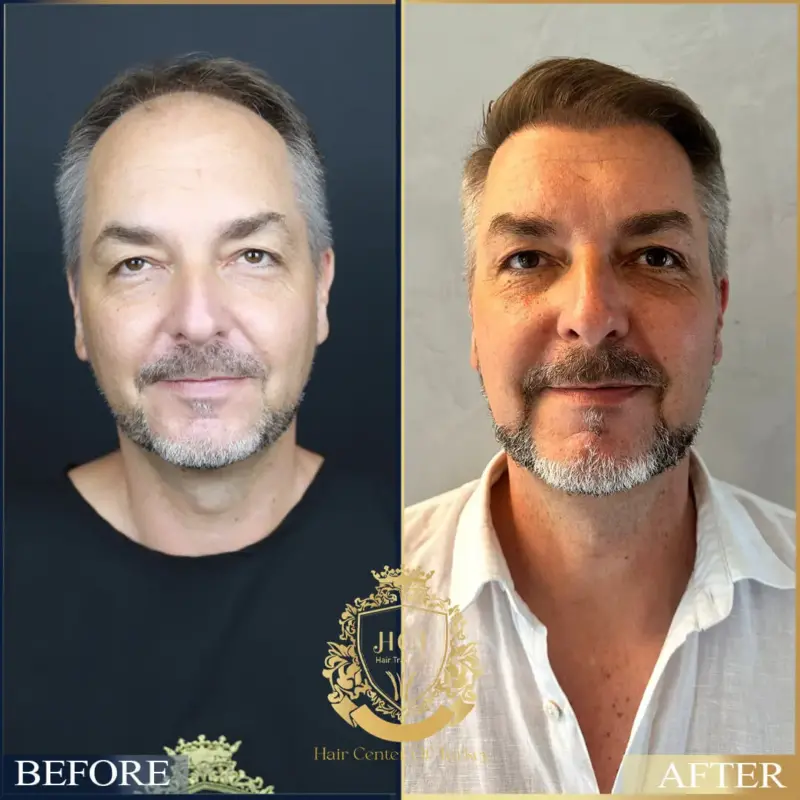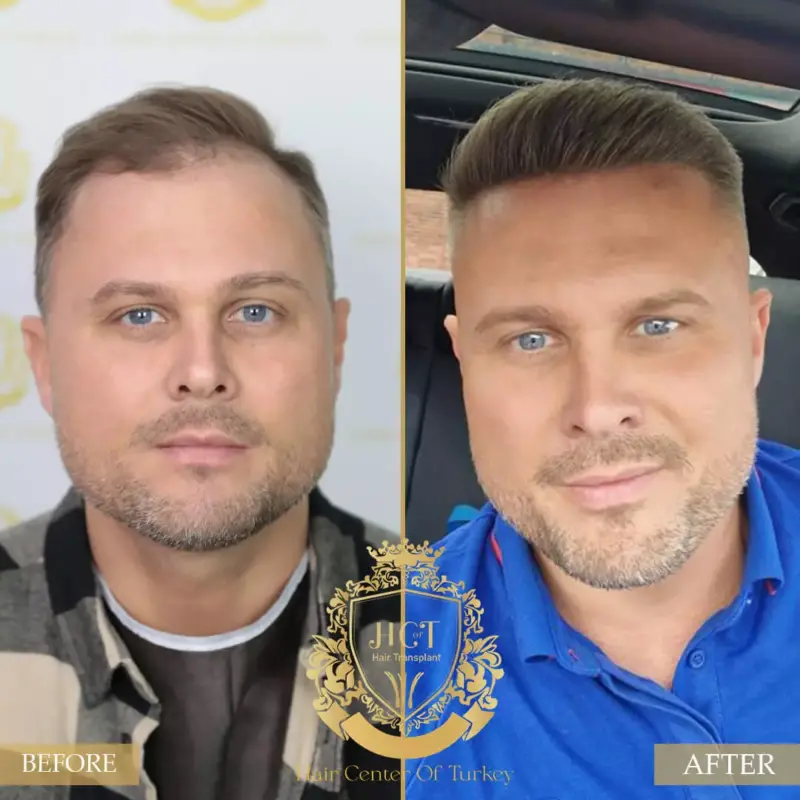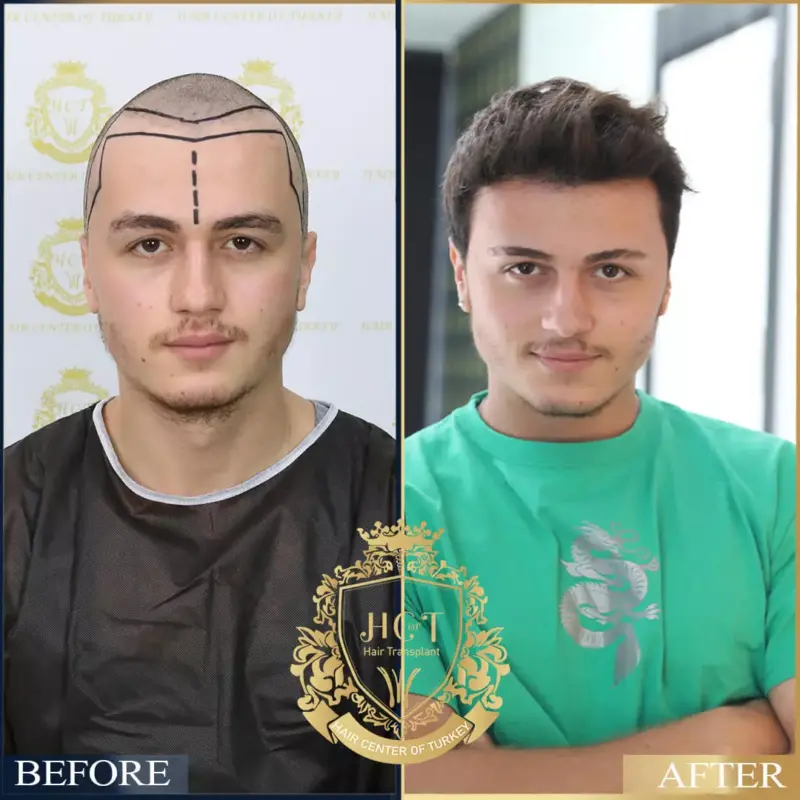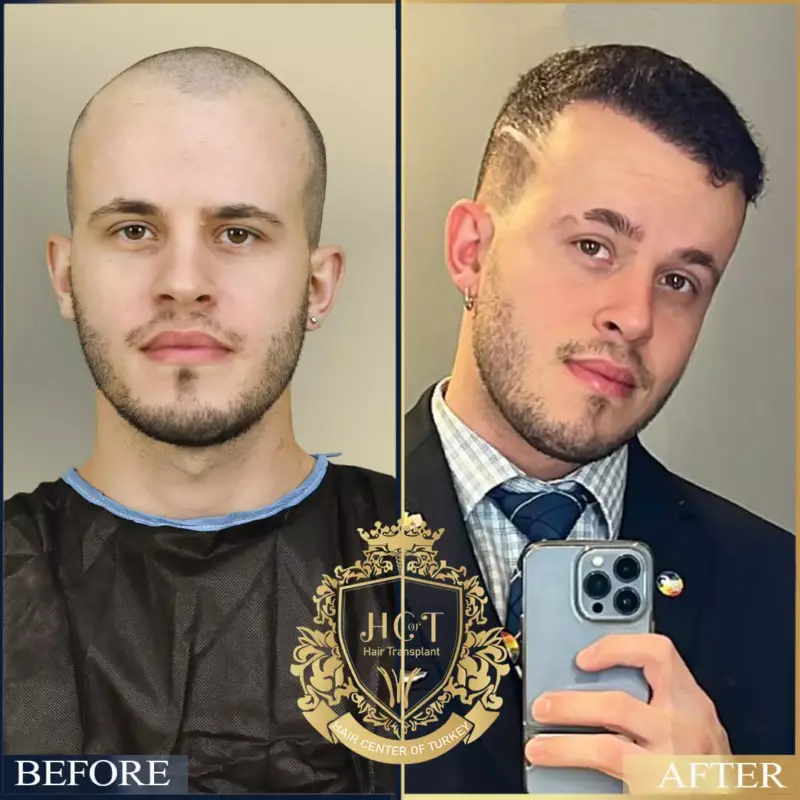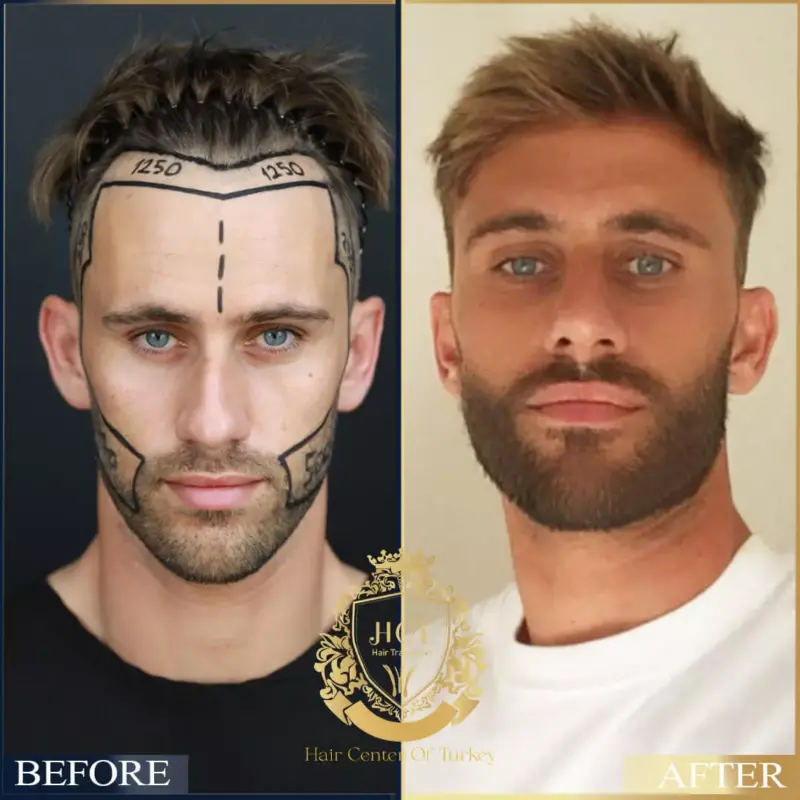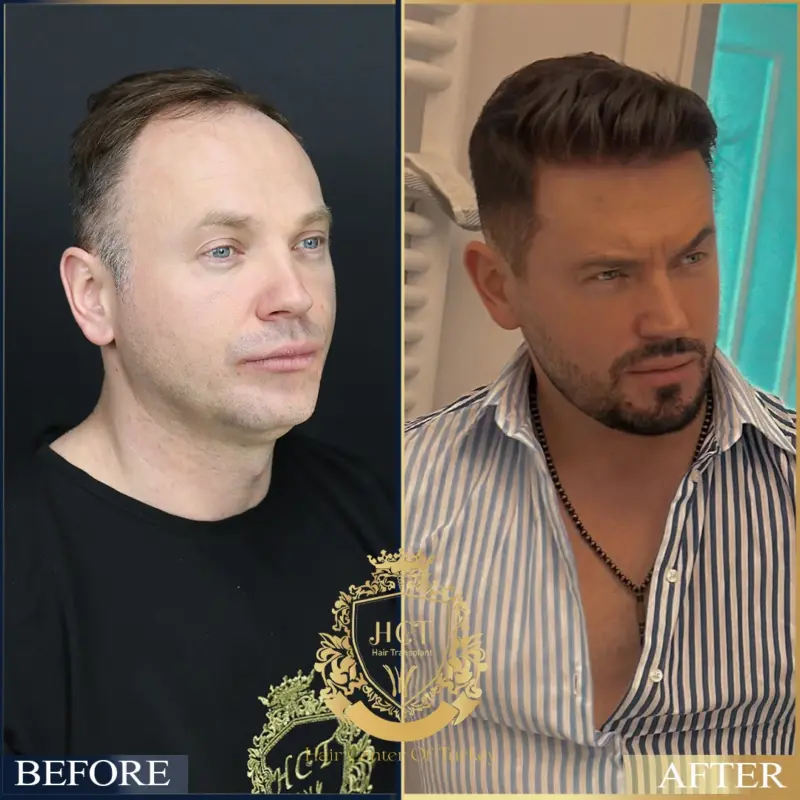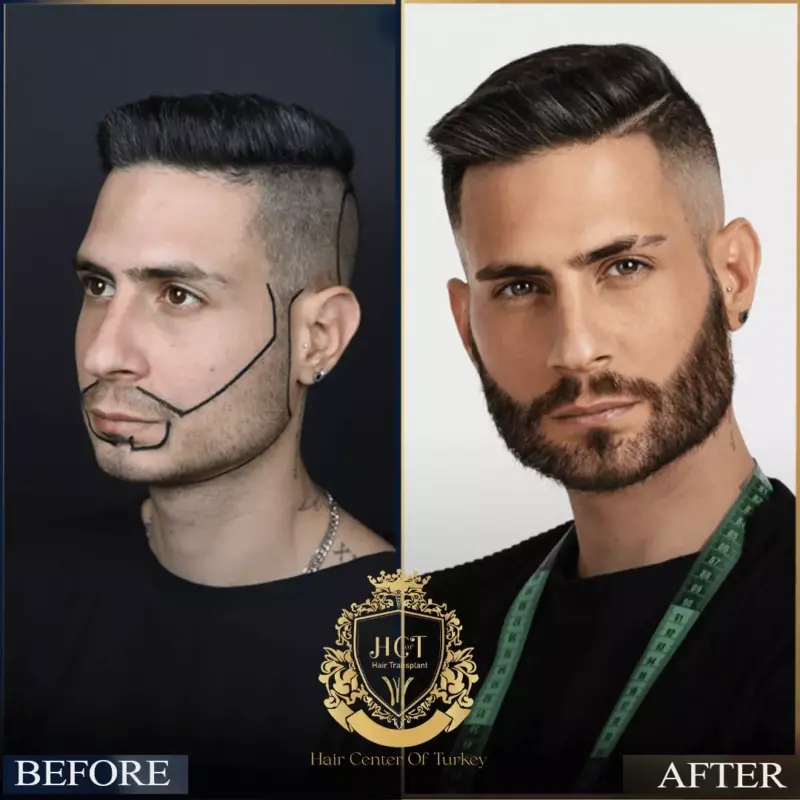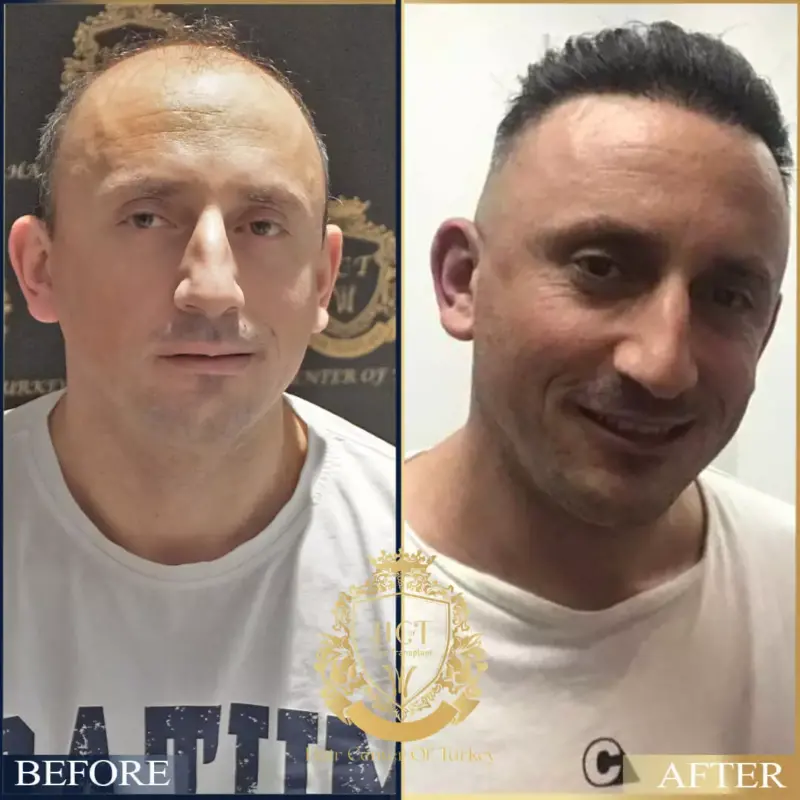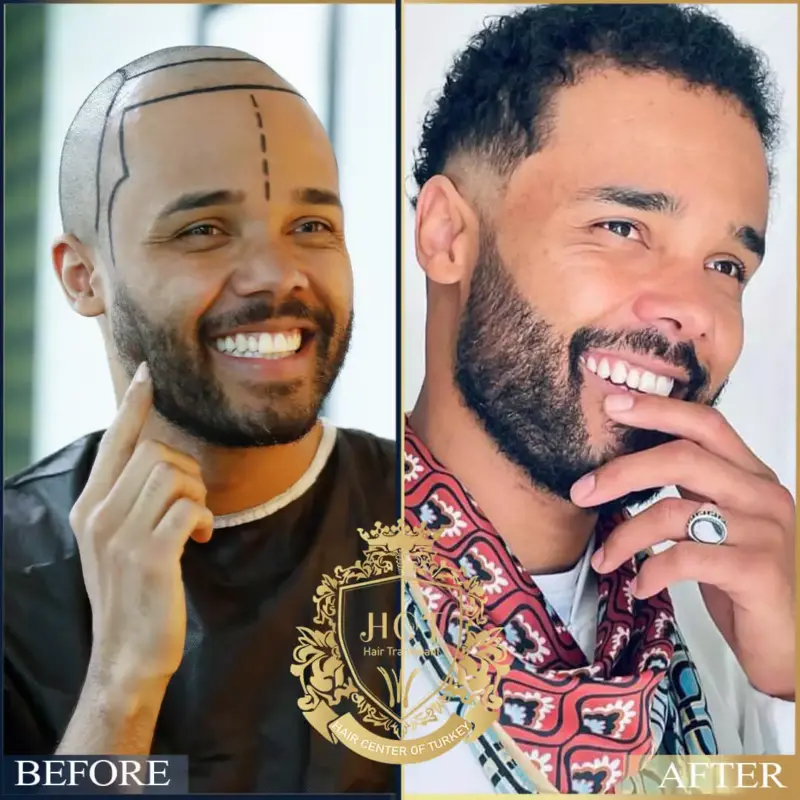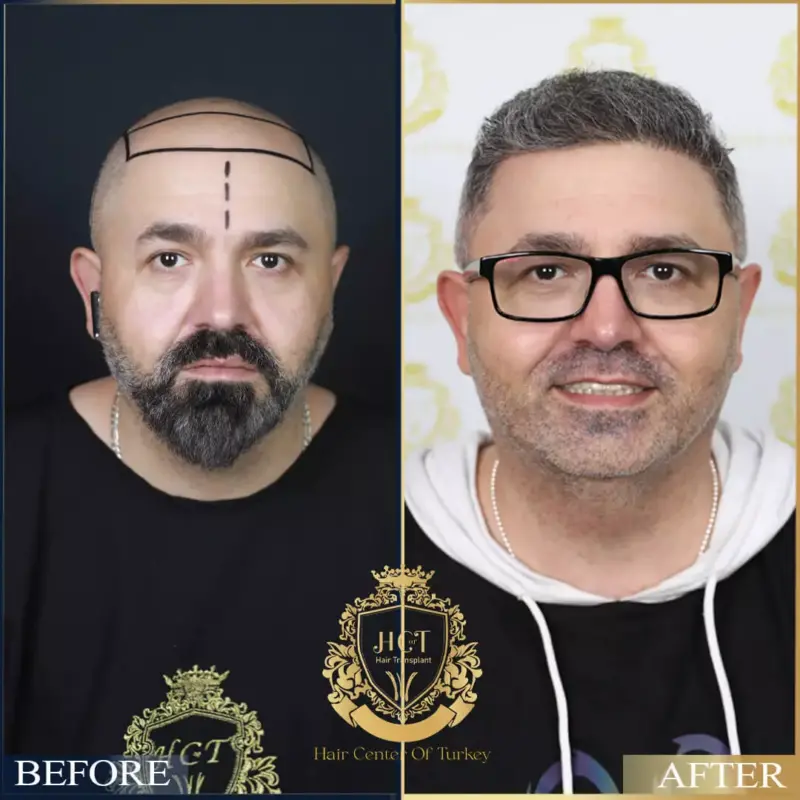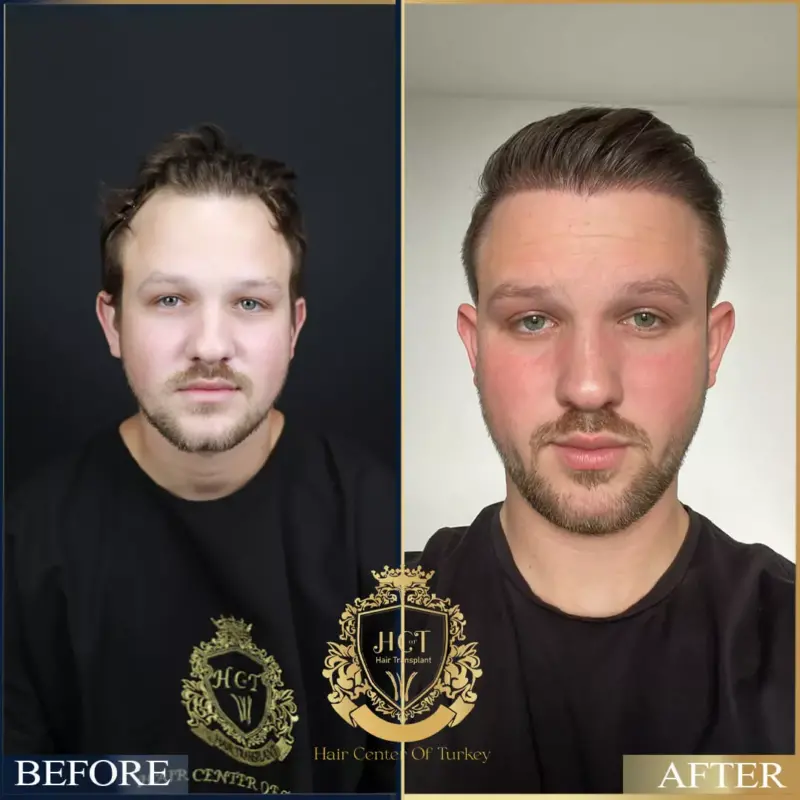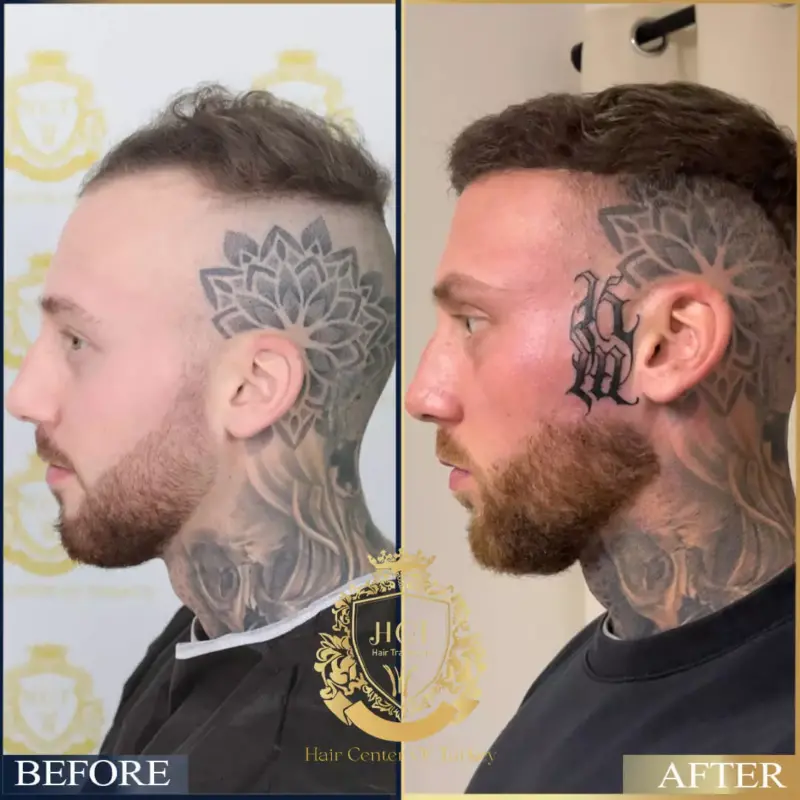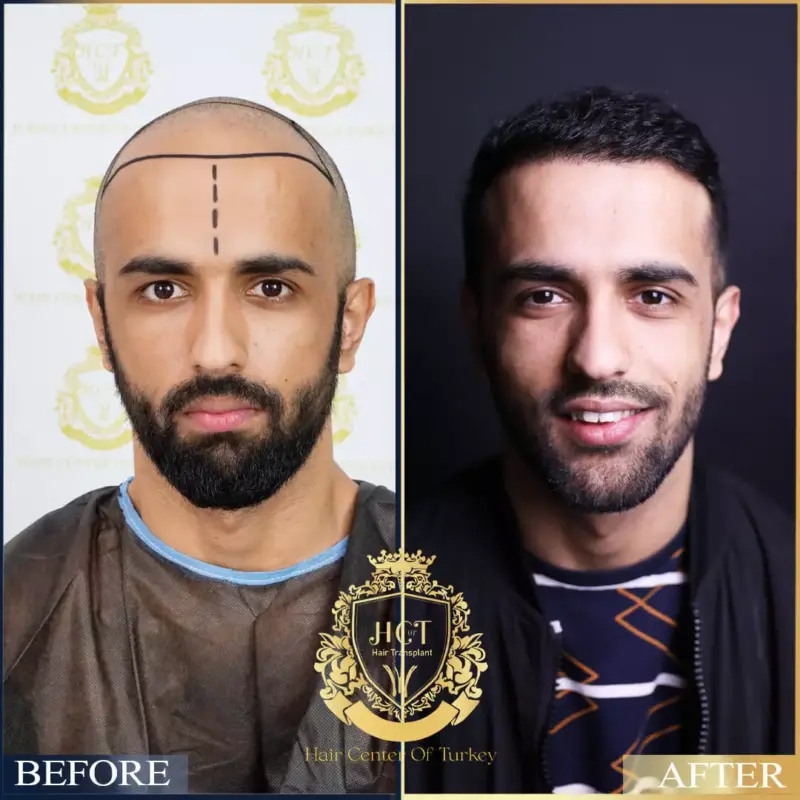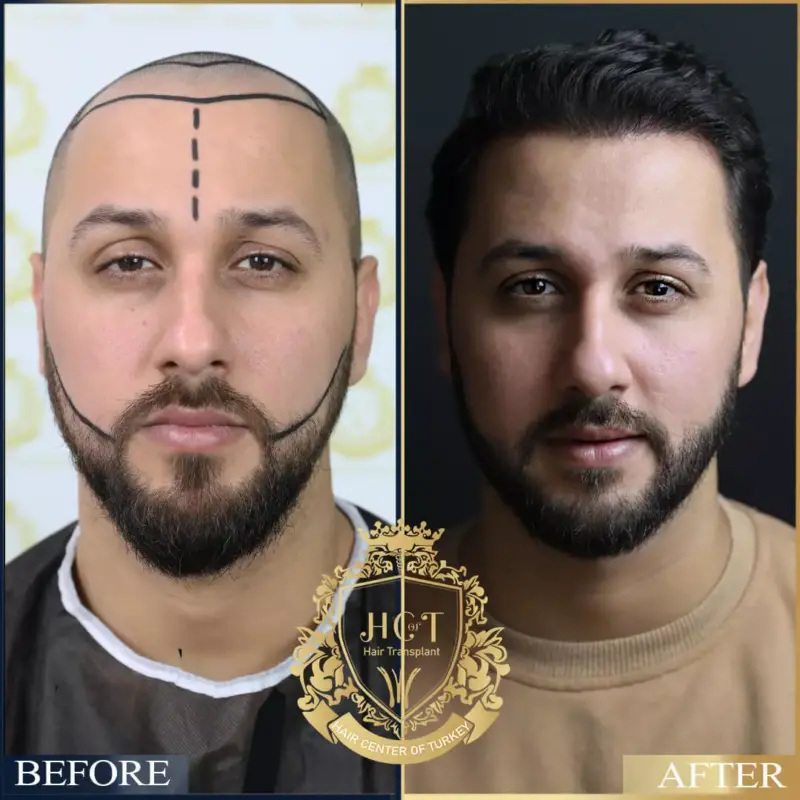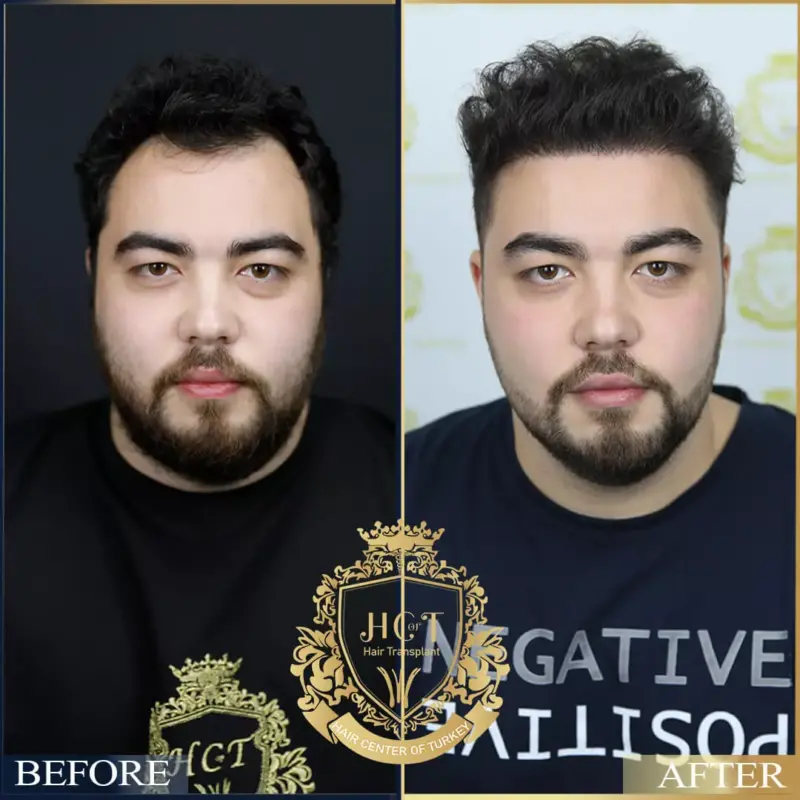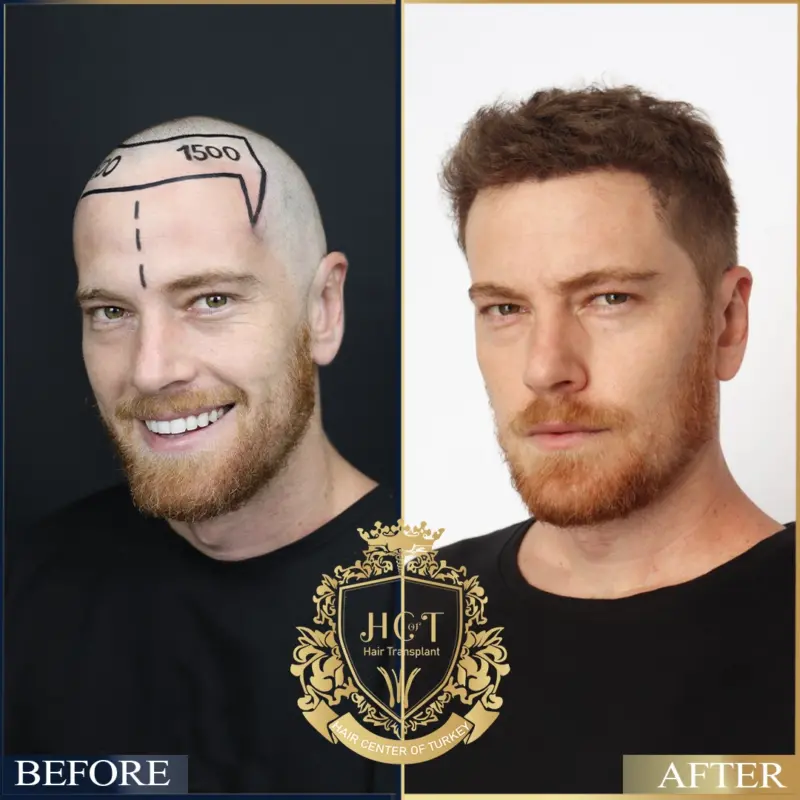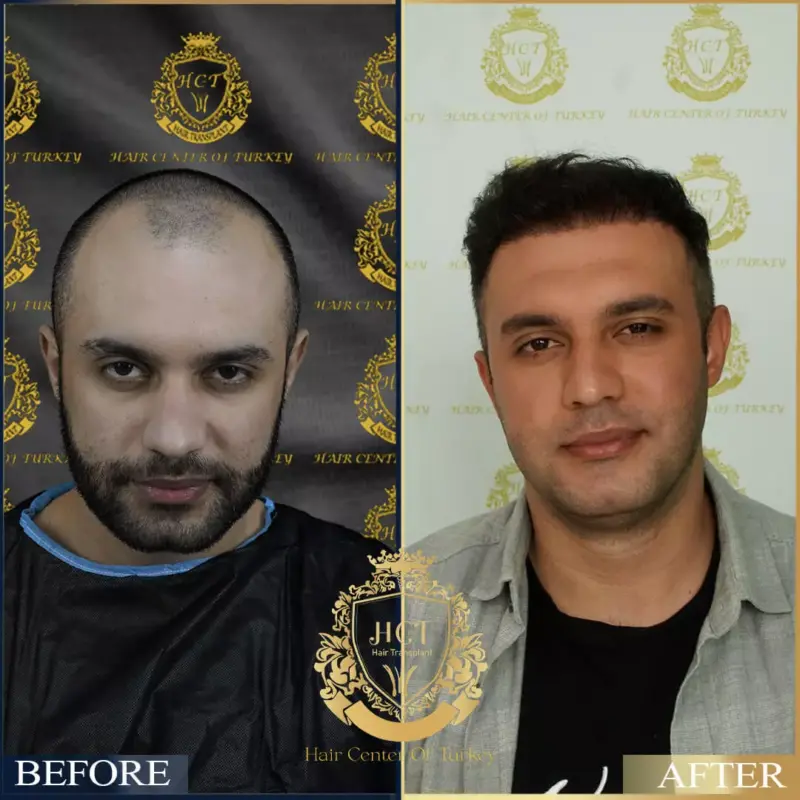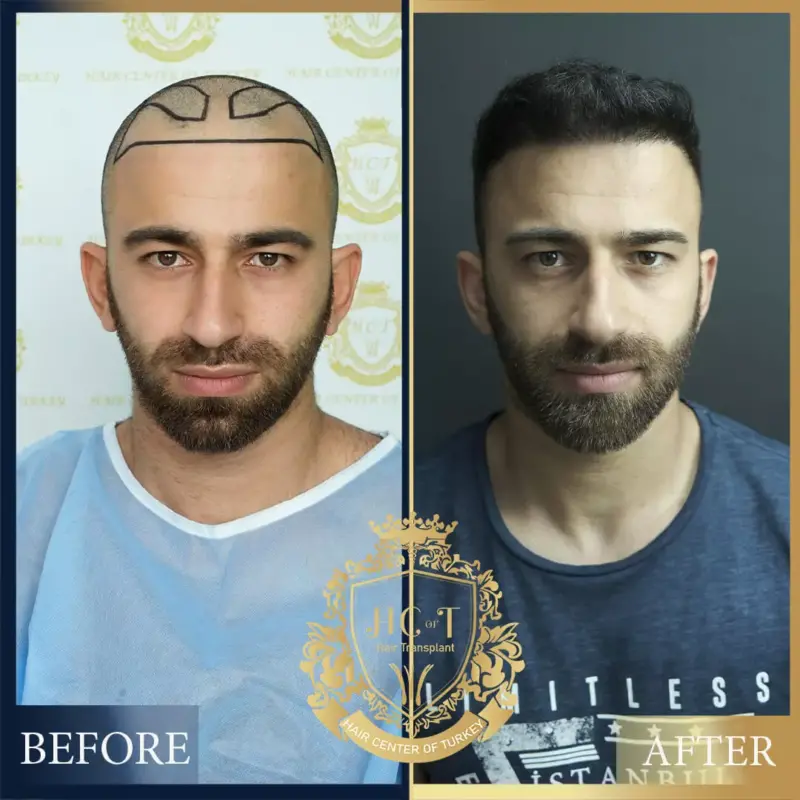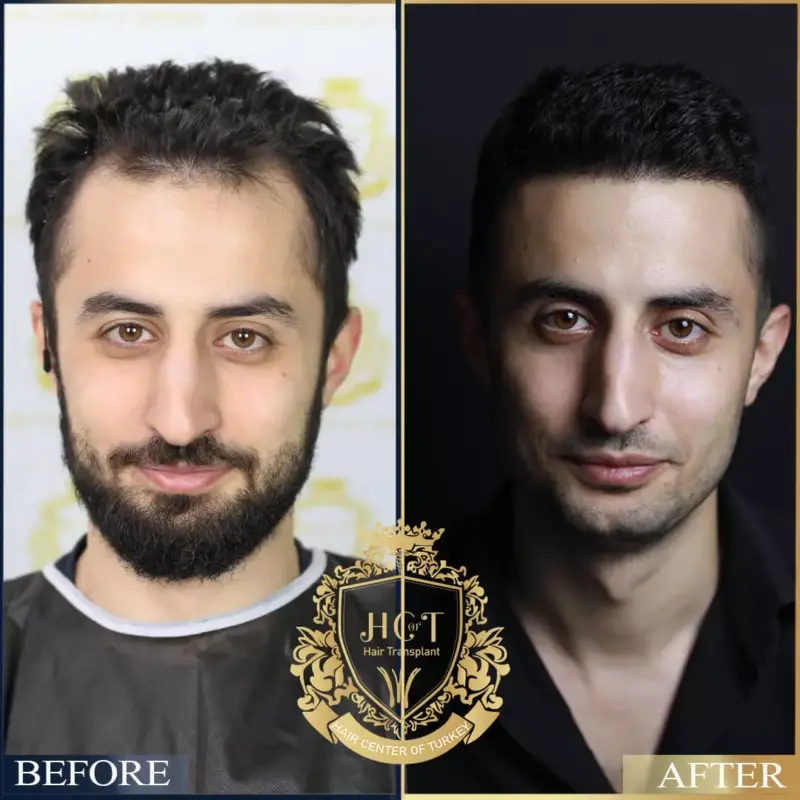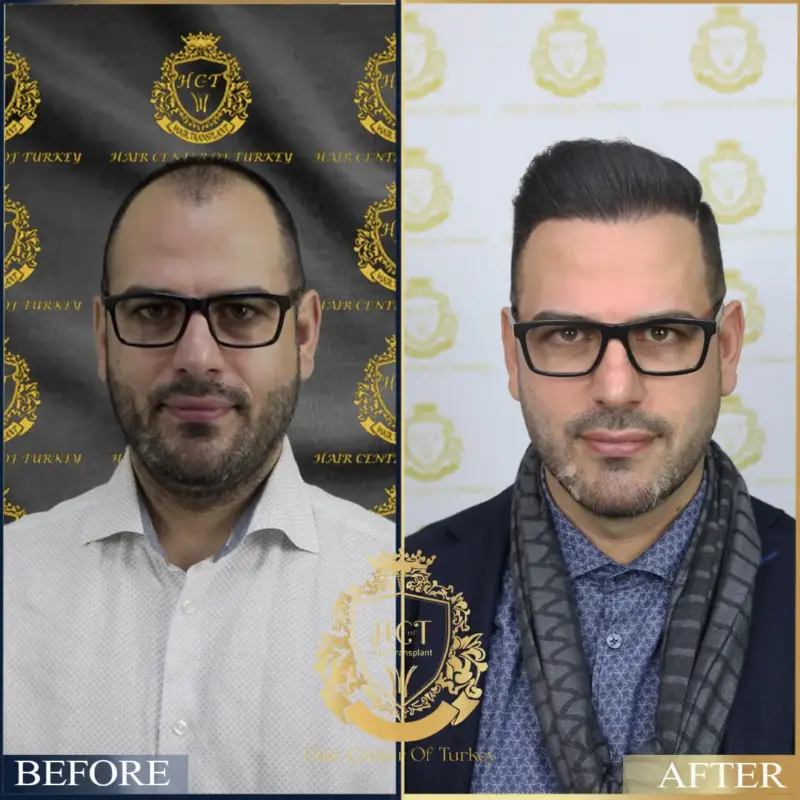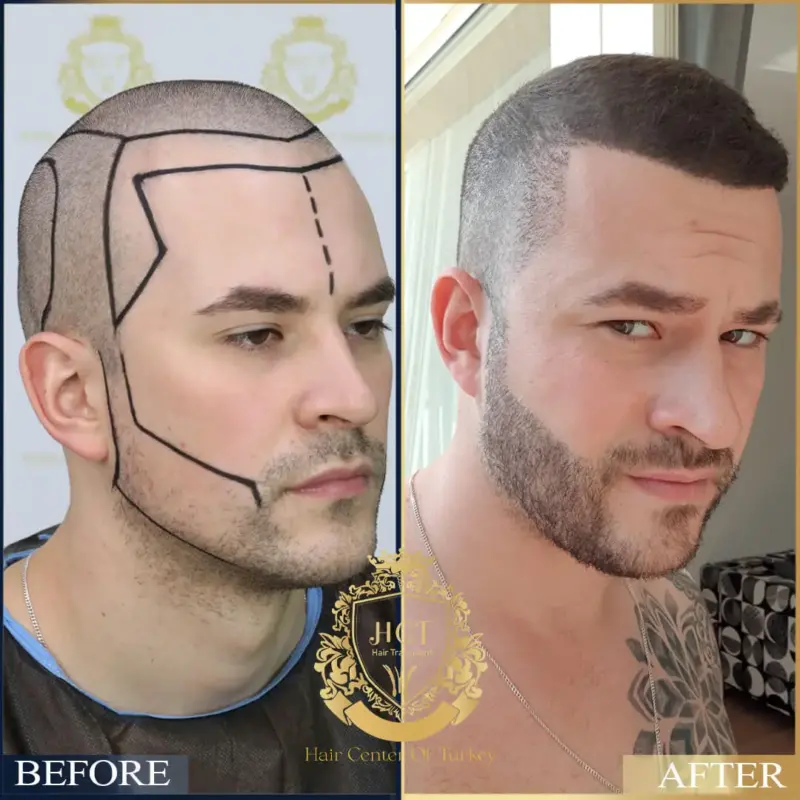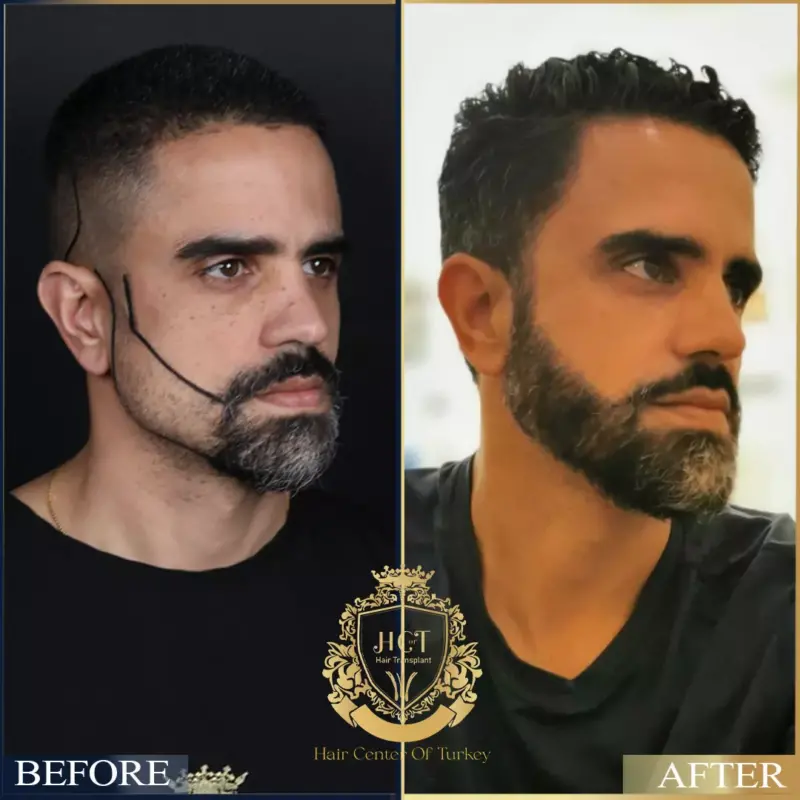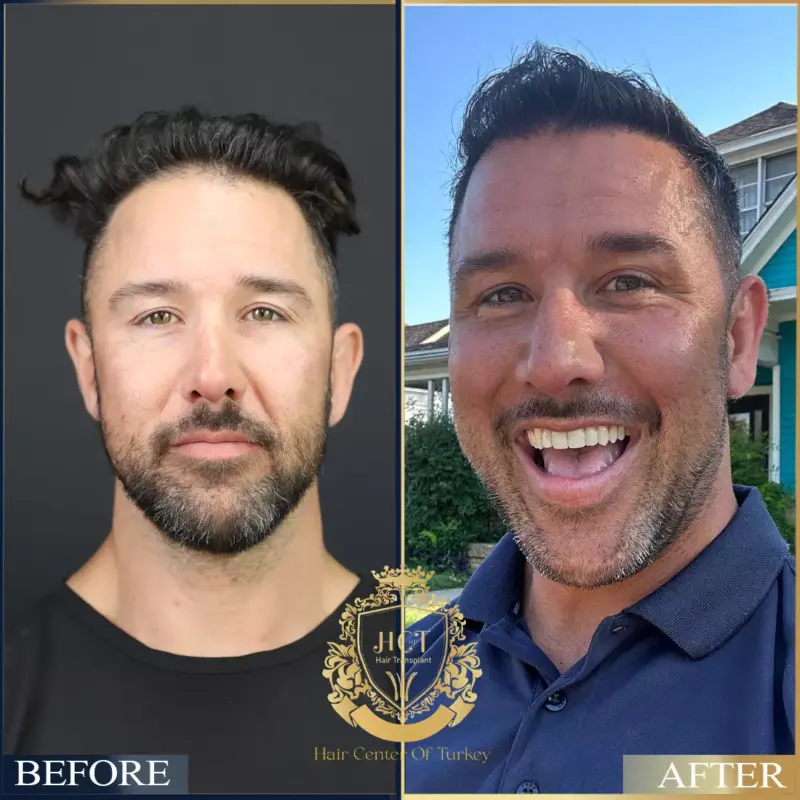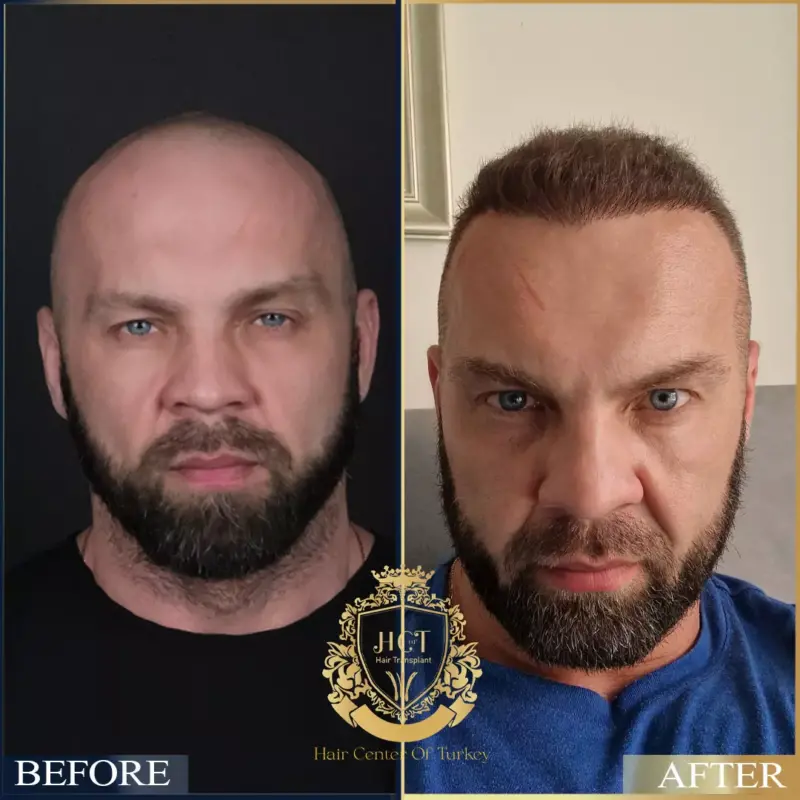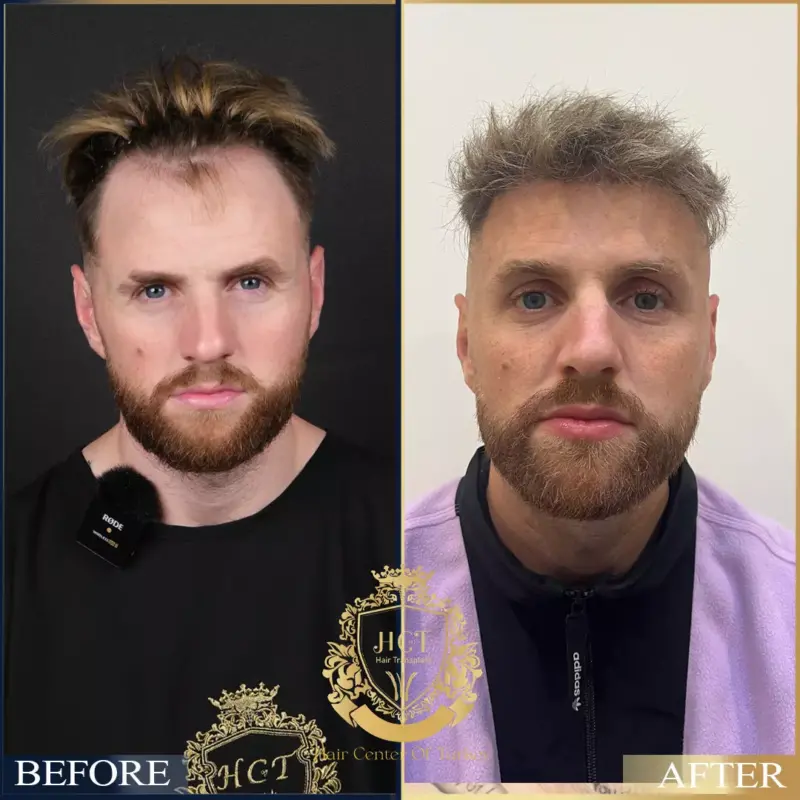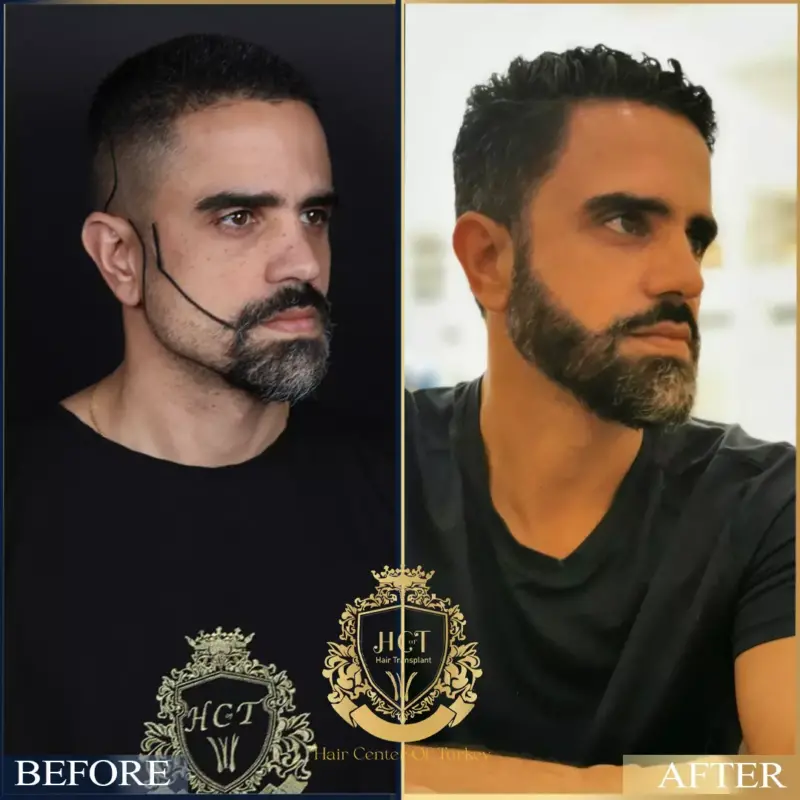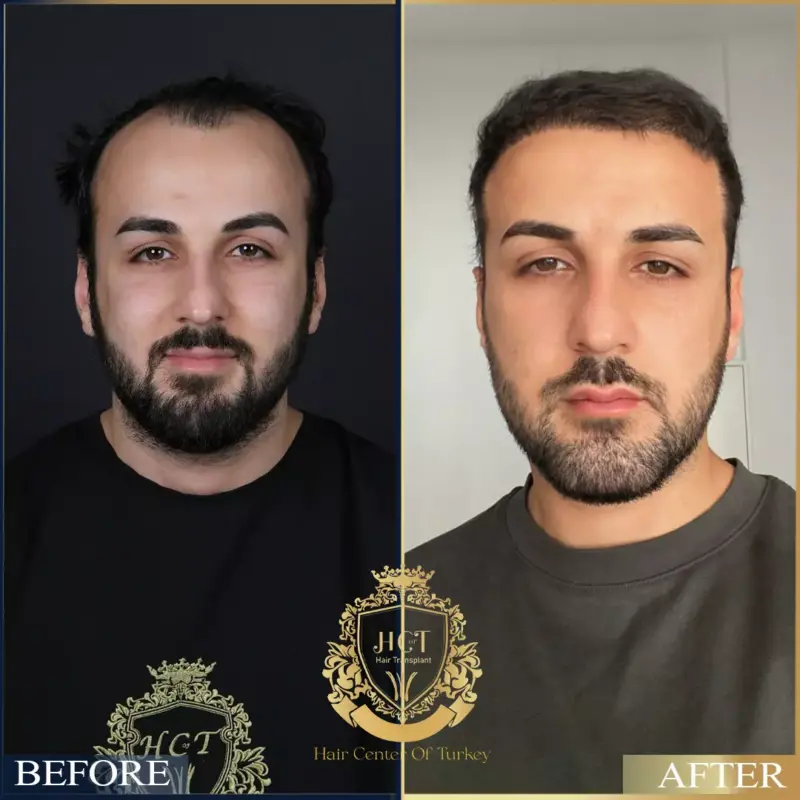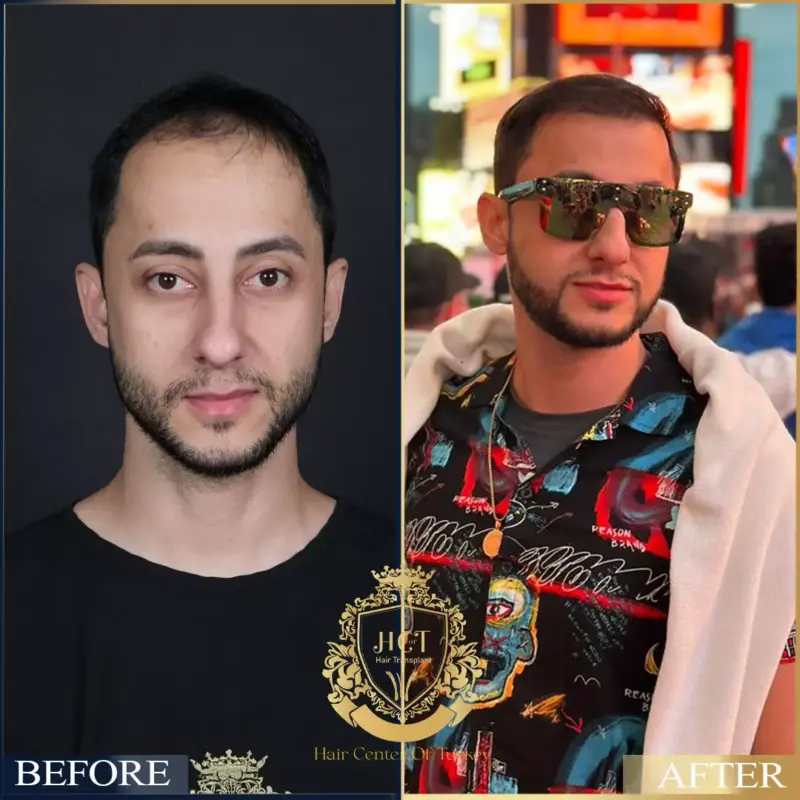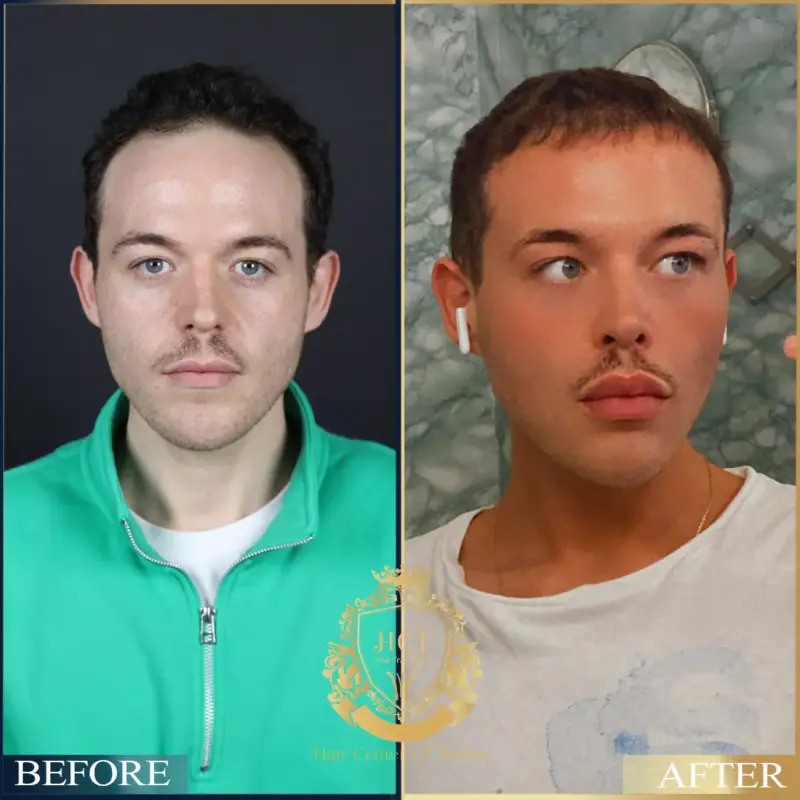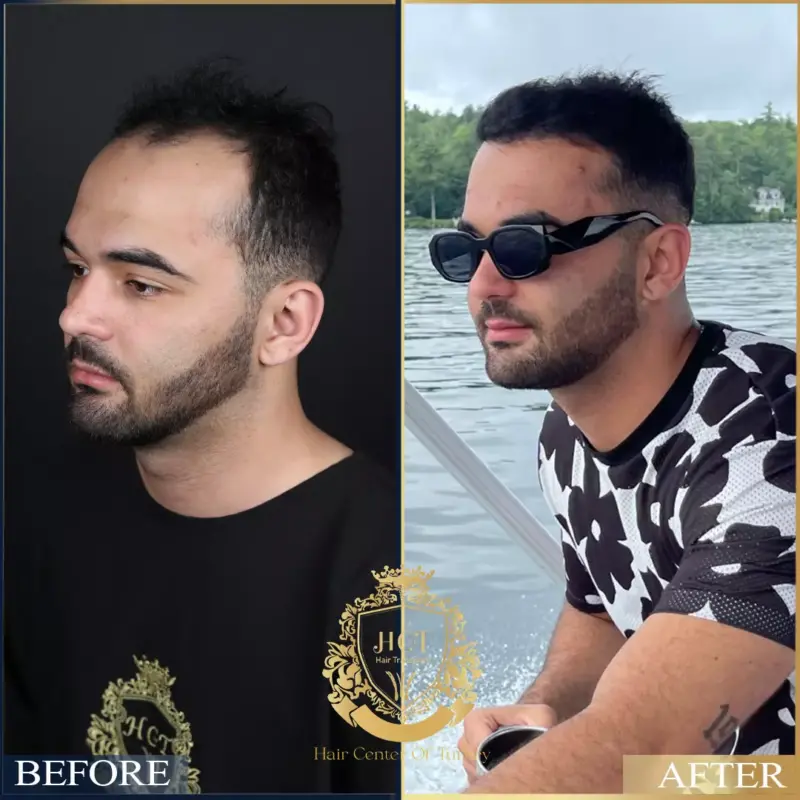 Hair Center of Turkey Health Center
Hair Center Of Turkey Health Center, which makes success in hair transplant treatments inevitable with its expert team, modern techniques, and state-of-the-art equipment, is one of the most ideal options among hair transplant centers.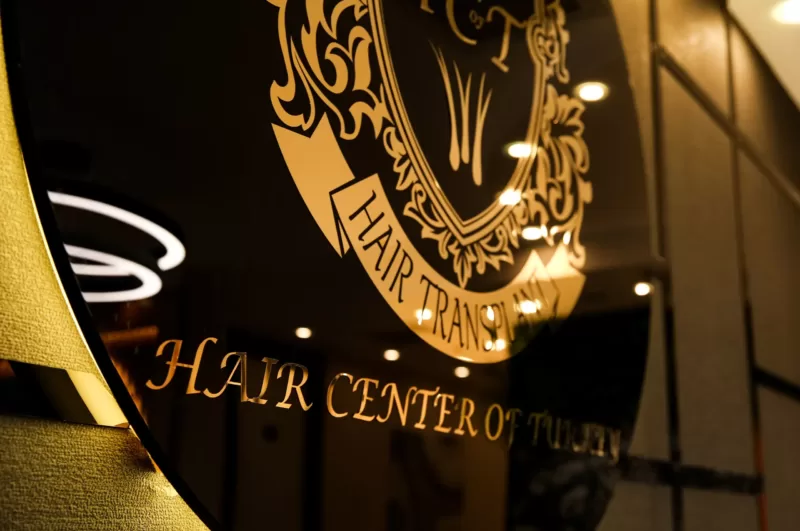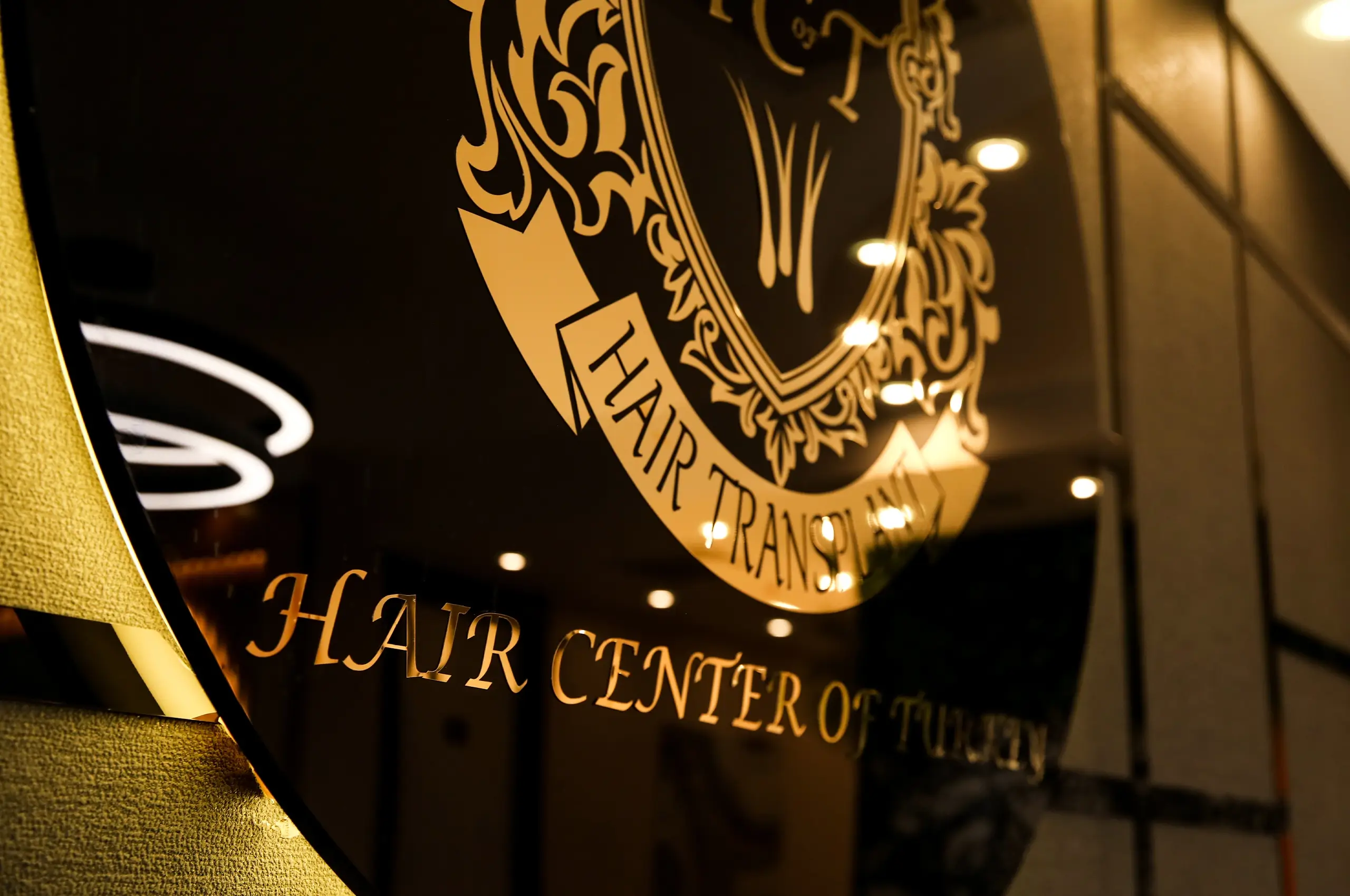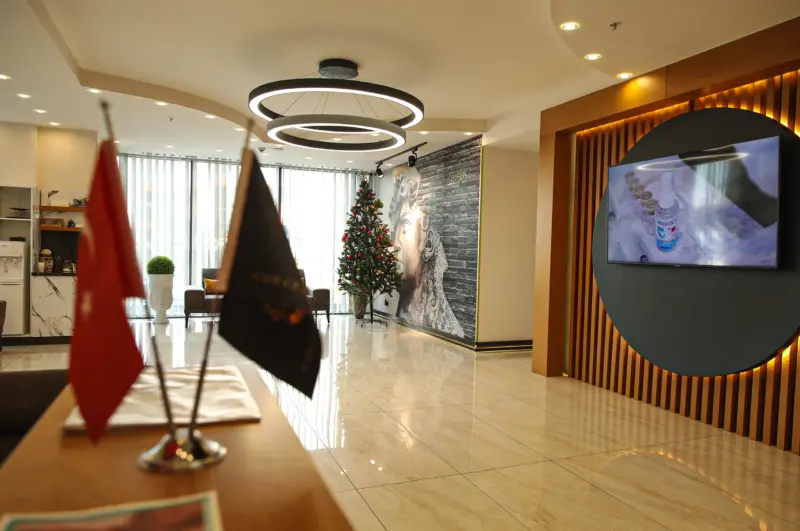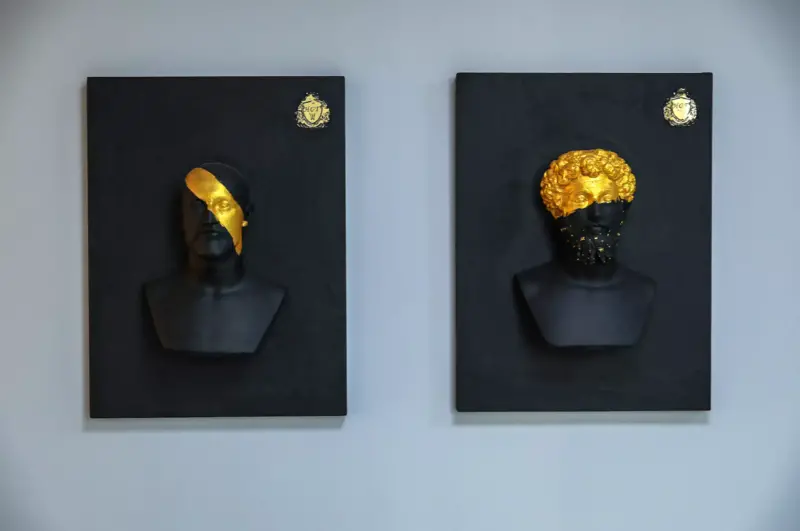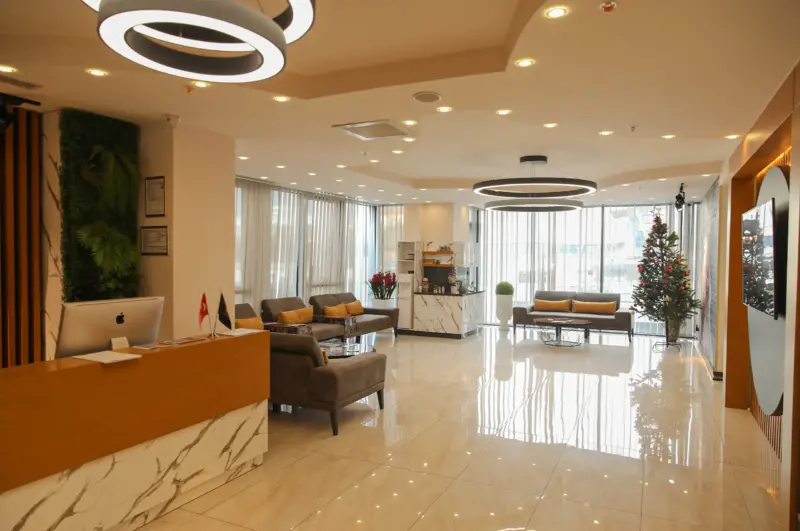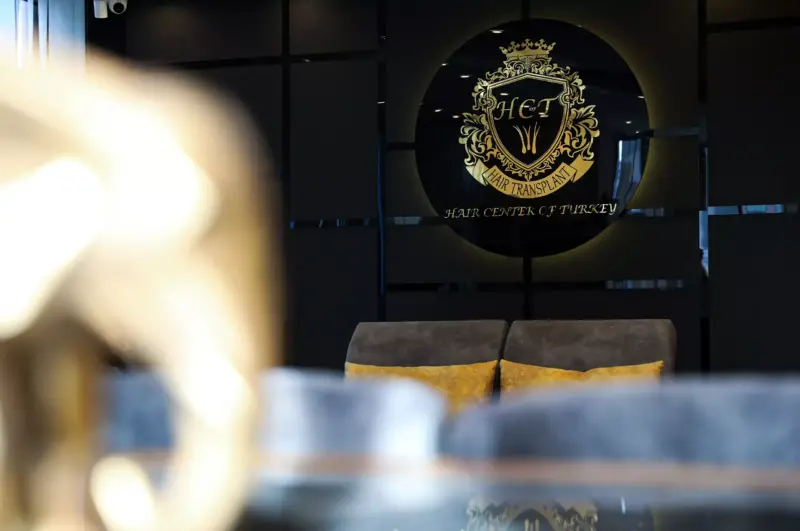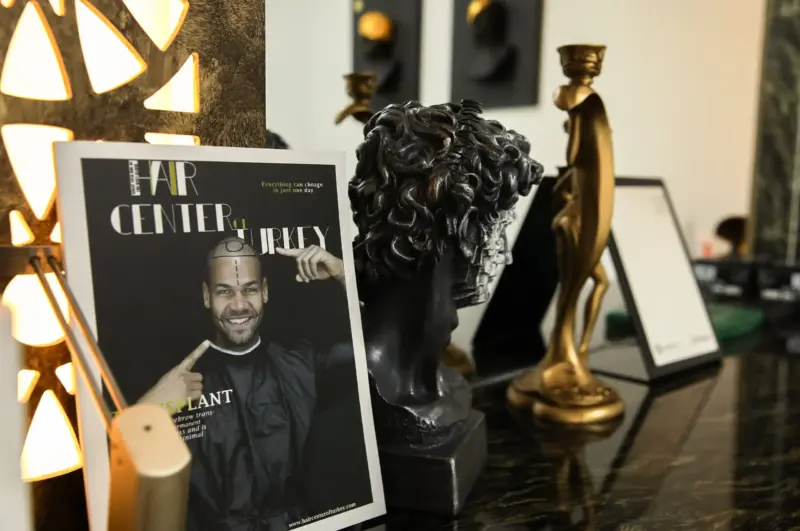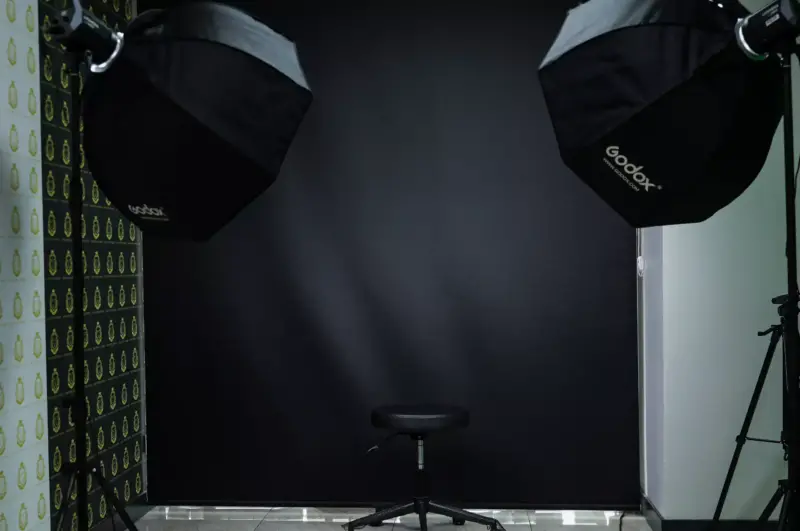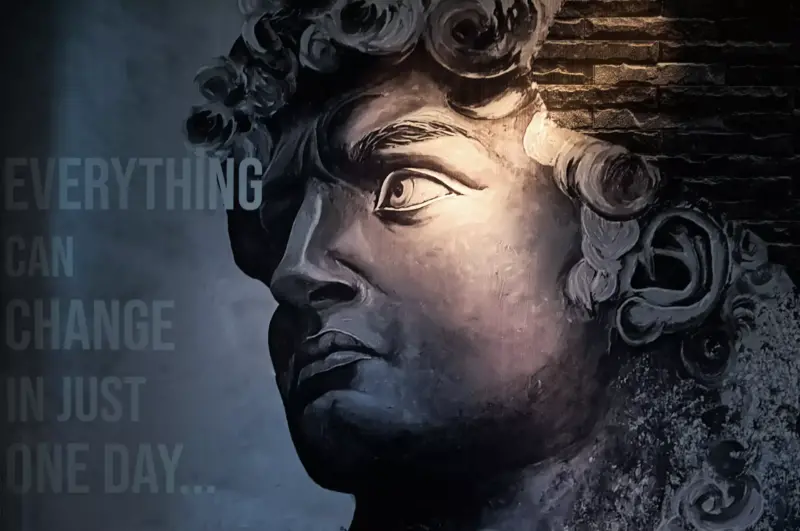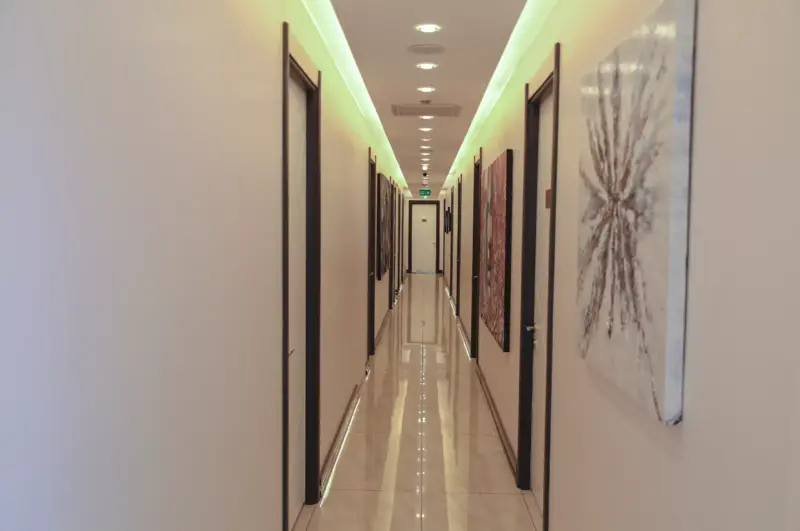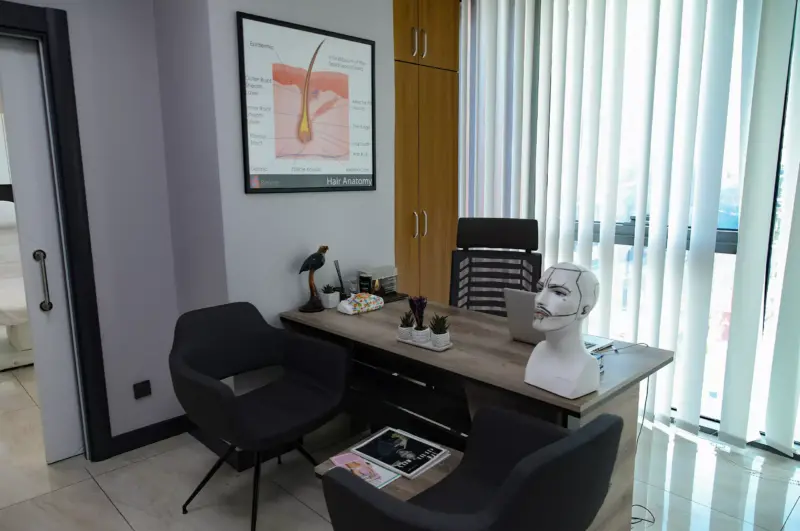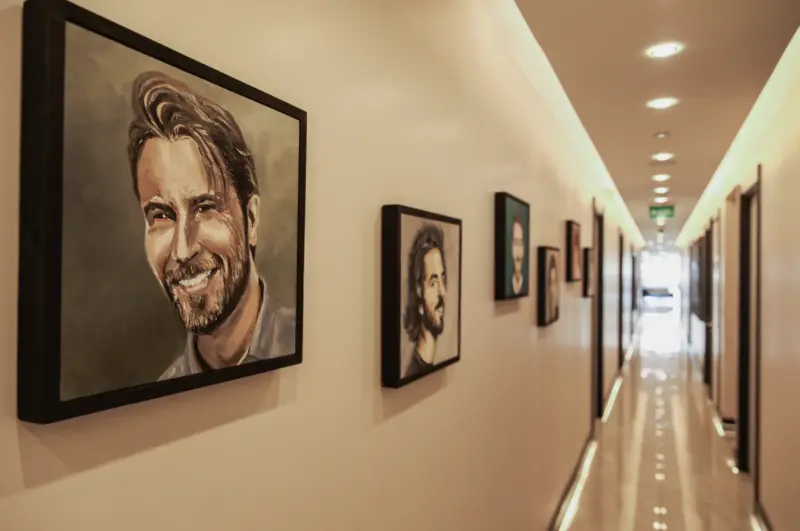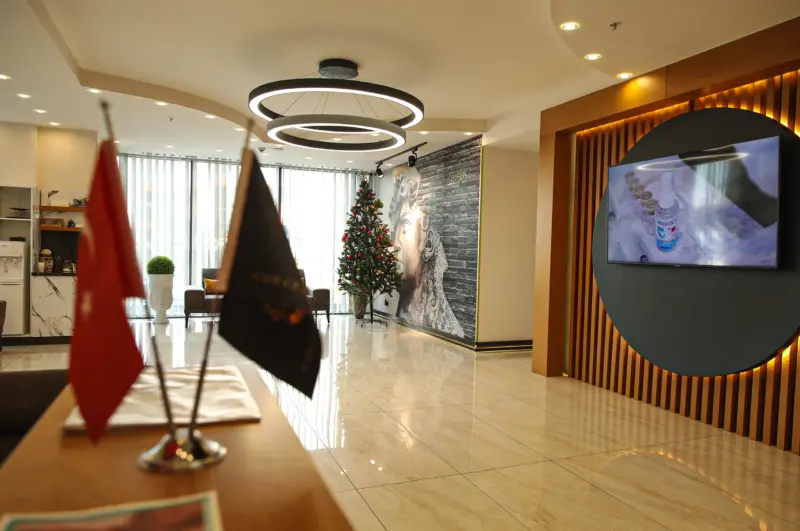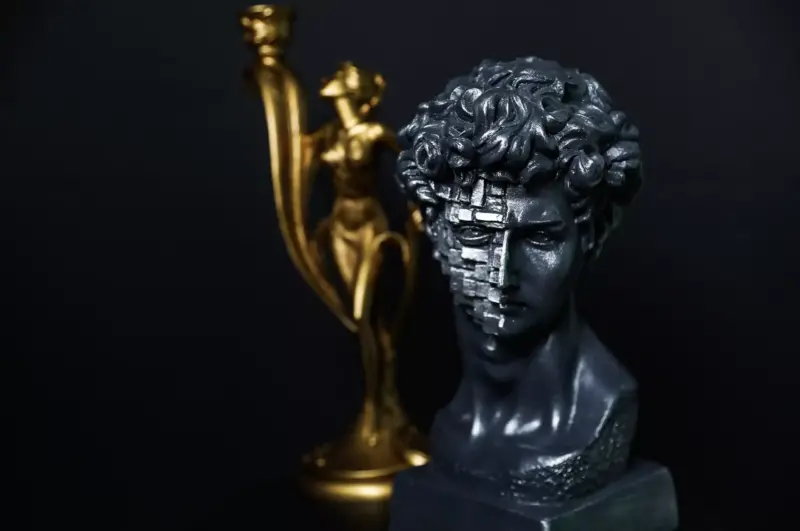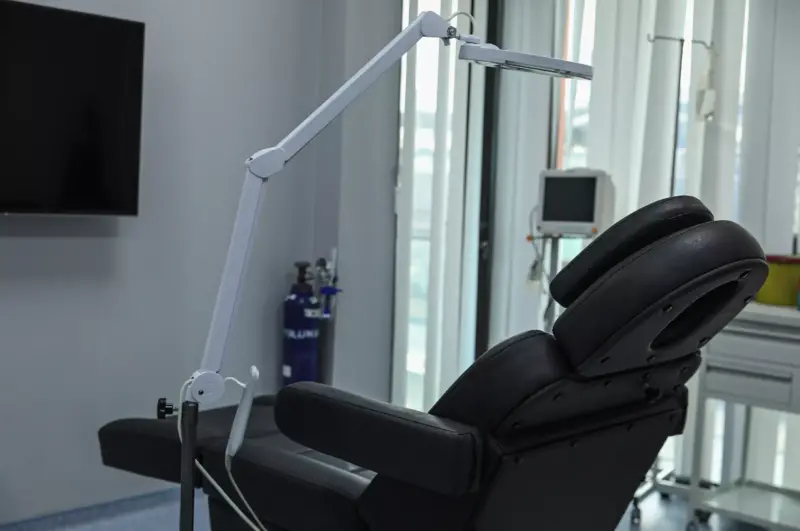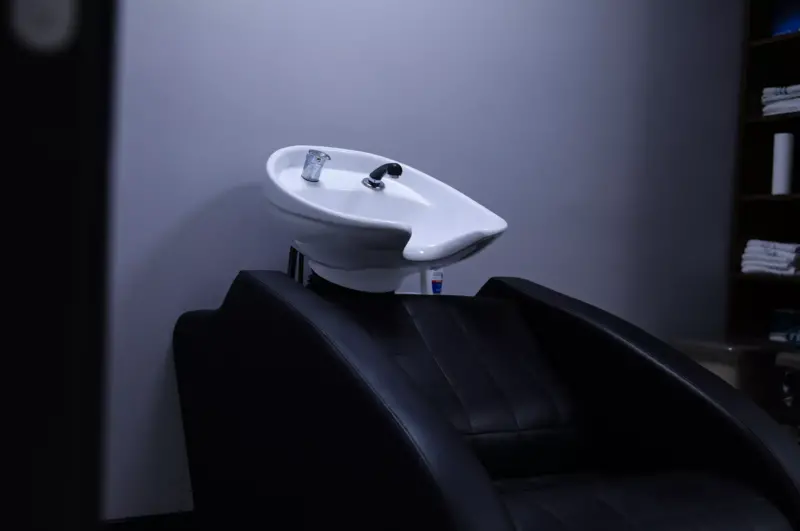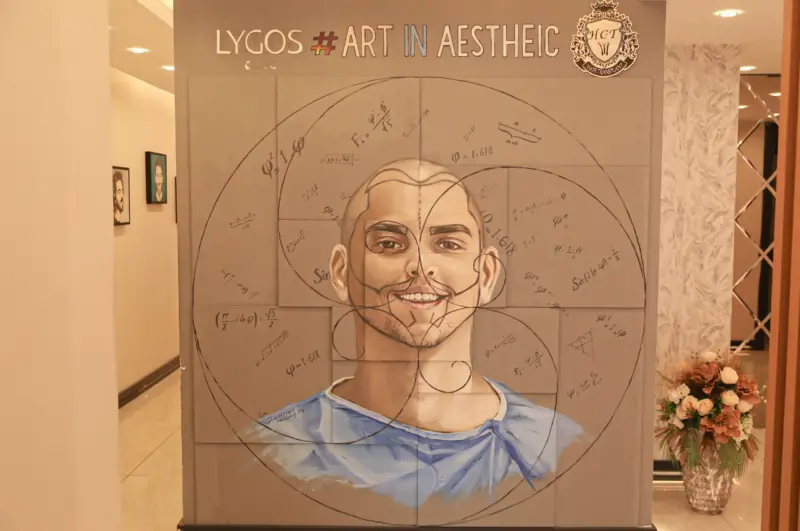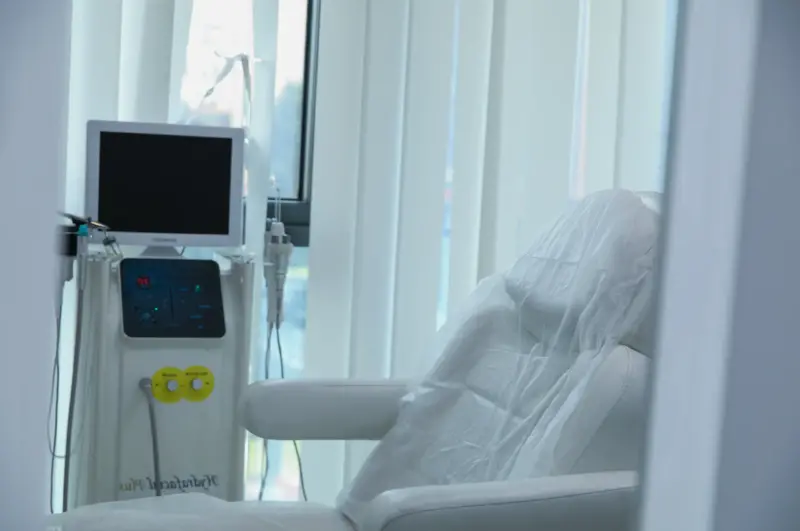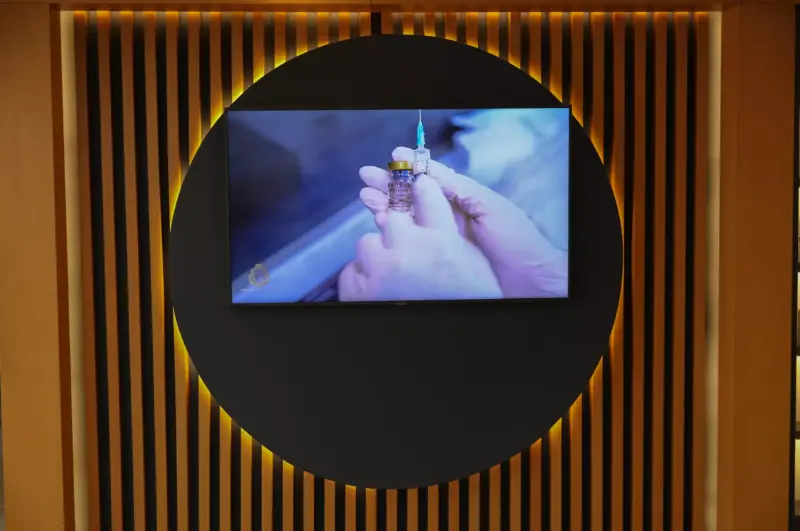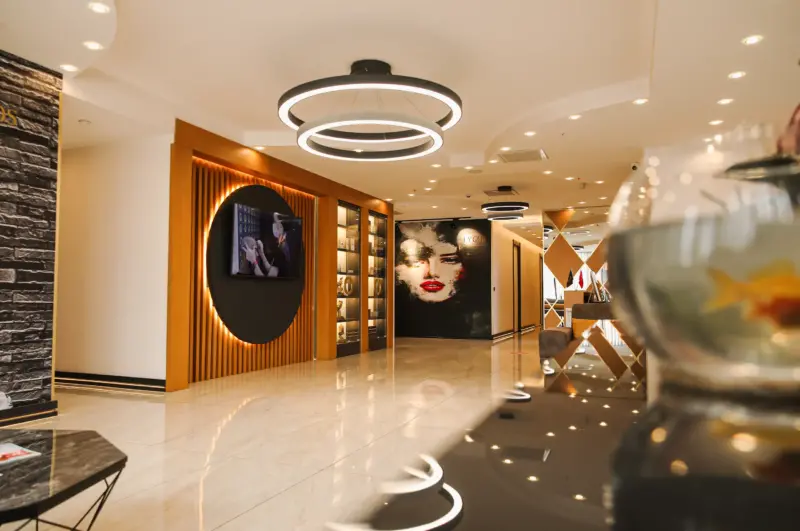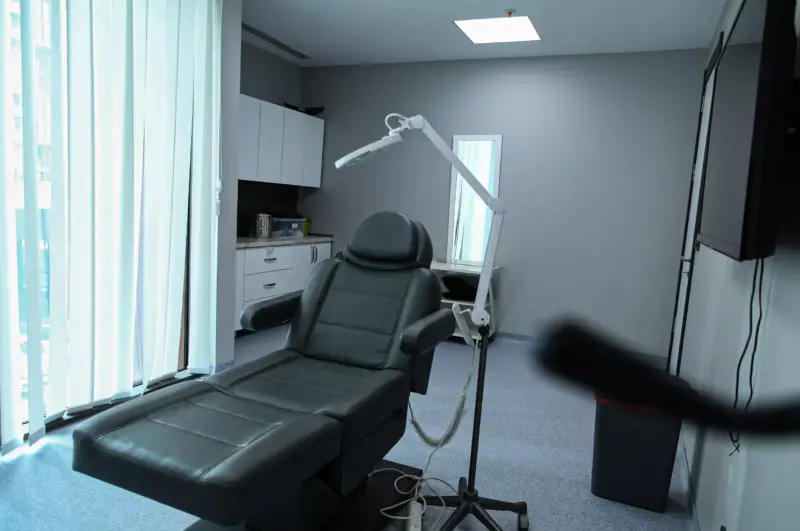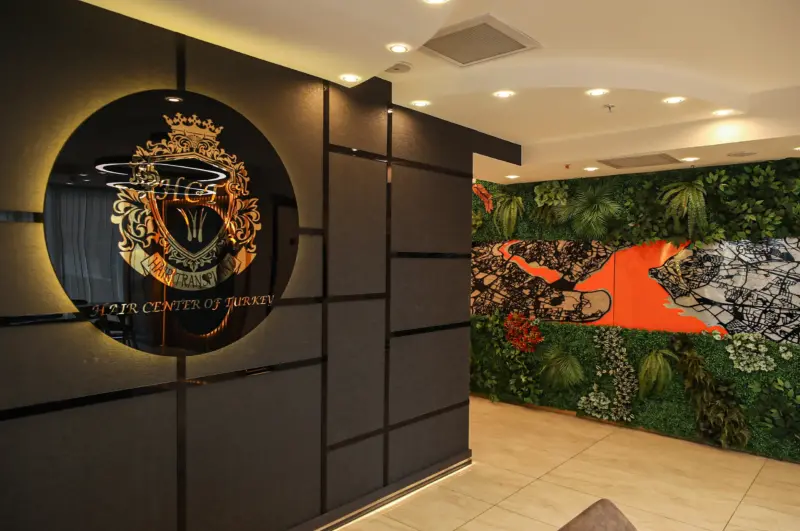 A hair transplant is the only way to regain hair loss due to problems such as genetic, psychological, and hormonal reasons. It is observed that the grafts taken and transplanted with up-to-date methods grow at the desired levels if the rules are followed. The results of hair transplant, which make those who have transplant happy with a serious success rate, contribute to the smiles on the faces of the patients. Individuals who have difficulty regaining their personal self-confidence can take a big step by having a hair transplant.
You can watch the Hair Center of Turkey promotional video to learn more about hair transplant procedures at the Hair Center of Turkey and how to benefit from VIP services.
Frequently Asked Questions (F.A.Q.) About Hair Transplant Before and After
Can I continue to use hair products such as shampoo and conditioner before the procedure?
Hair Center
2023-10-02T17:07:37+03:00
You can continue to use your normal hair products, but it is important that your hair is clean on the day of transplant. It is also useful to listen to our instructions on when to wash your hair before the procedure.