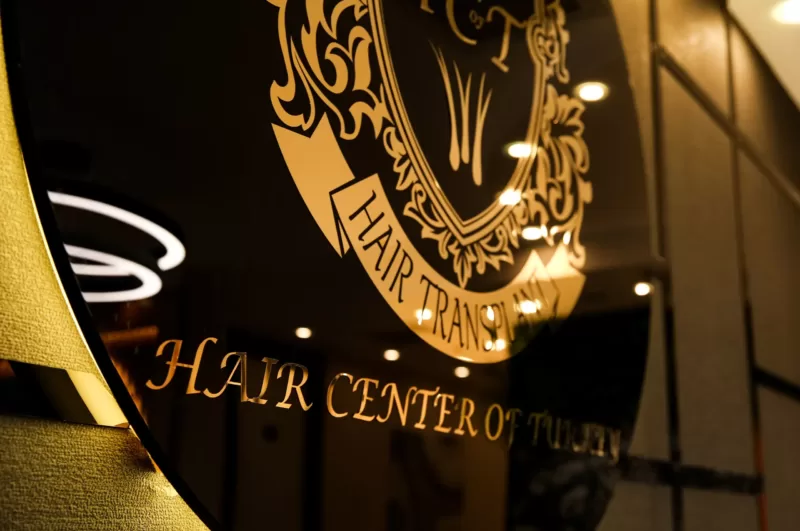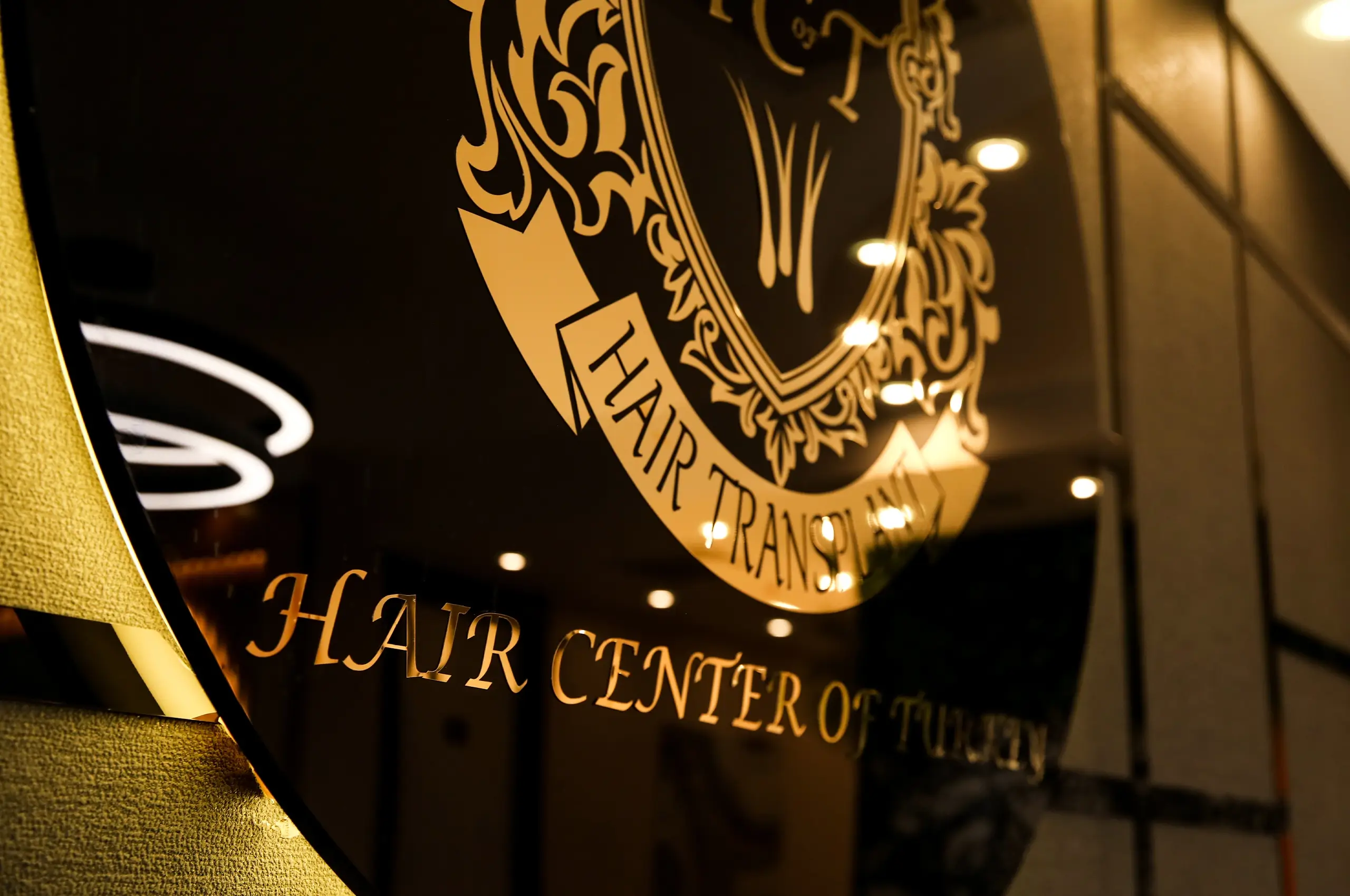 Hair Center of Turkey
Hair Center of Turkey, which has carried out hair transplant operations for 9 years through our contracted specialist doctors, has provided the service they want to more than 8 thousand patients, making the transplantation operations successful. Our experts, who apply hair, eyebrow, and beard transplant operations with reliable and high-quality devices, also show their expertise in various fields by providing services such as AGF-39, Mesotherapy, and PRP. Using FUE, DHI, and Hybrid hair transplant techniques, specialist doctors who use FUE, DHI, and Hybrid hair transplant techniques design the hair image expected to be obtained after the procedure by both examining and analyzing the thinned hair before the transplantation process.
You can watch the Hair Center of Turkey promotional video to learn more about hair transplant procedures at the Hair Center of Turkey and how to benefit from VIP services.
Hair Center of Turkey Process:
Hair Center of Turkey prefers modern methods such as DHI, sapphire FUE, and hybrid hair transplant techniques.
Sedation is applied during the procedure, preventing the patient from feeling pain and pain.
The scalp is removed from the donor area. The canal is opened and the operation is completed by transplanting the scalp into the canal.
After the operation, the healing process begins. During this period when crusting will occur, absolutely; movements that may damage the transplant such as scratching and plucking should not be done.
Scabs that dry up and fall off spontaneously and shock hair loss indicate that you are in good health. After the crusting is over, new hair follicles appear
The specialist surgeon continuously informs the patient about the healing process of the newly transplanted hair follicles before and after the operation.
⦁ The patient can get information from the Hair Center Of Turkey's expert consultants at any time before and after the operation.
This information from doctors and counselors is very important for a quick and positive outcome of your recovery.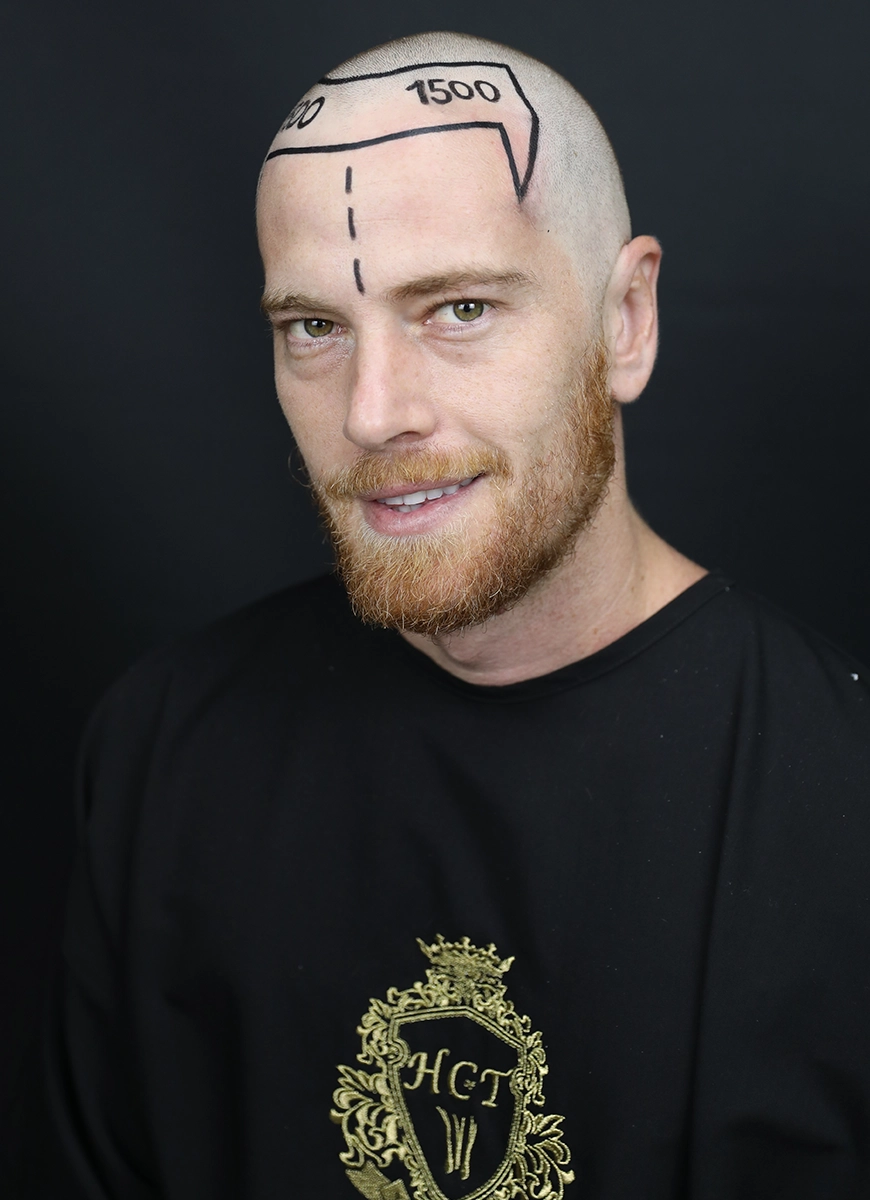 Hair Transplant Before and After
hair transplant before and after pictures are among the most curious things for people who want to have a hair transplant.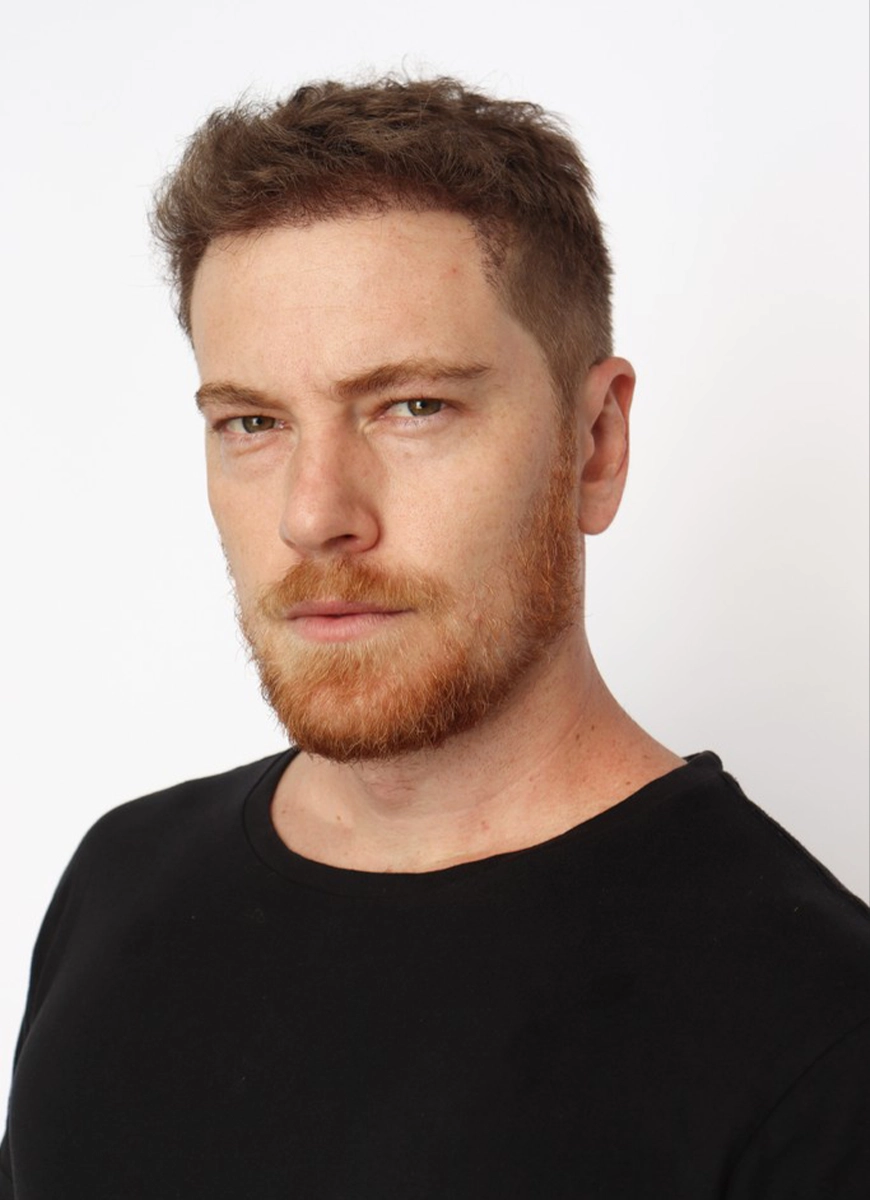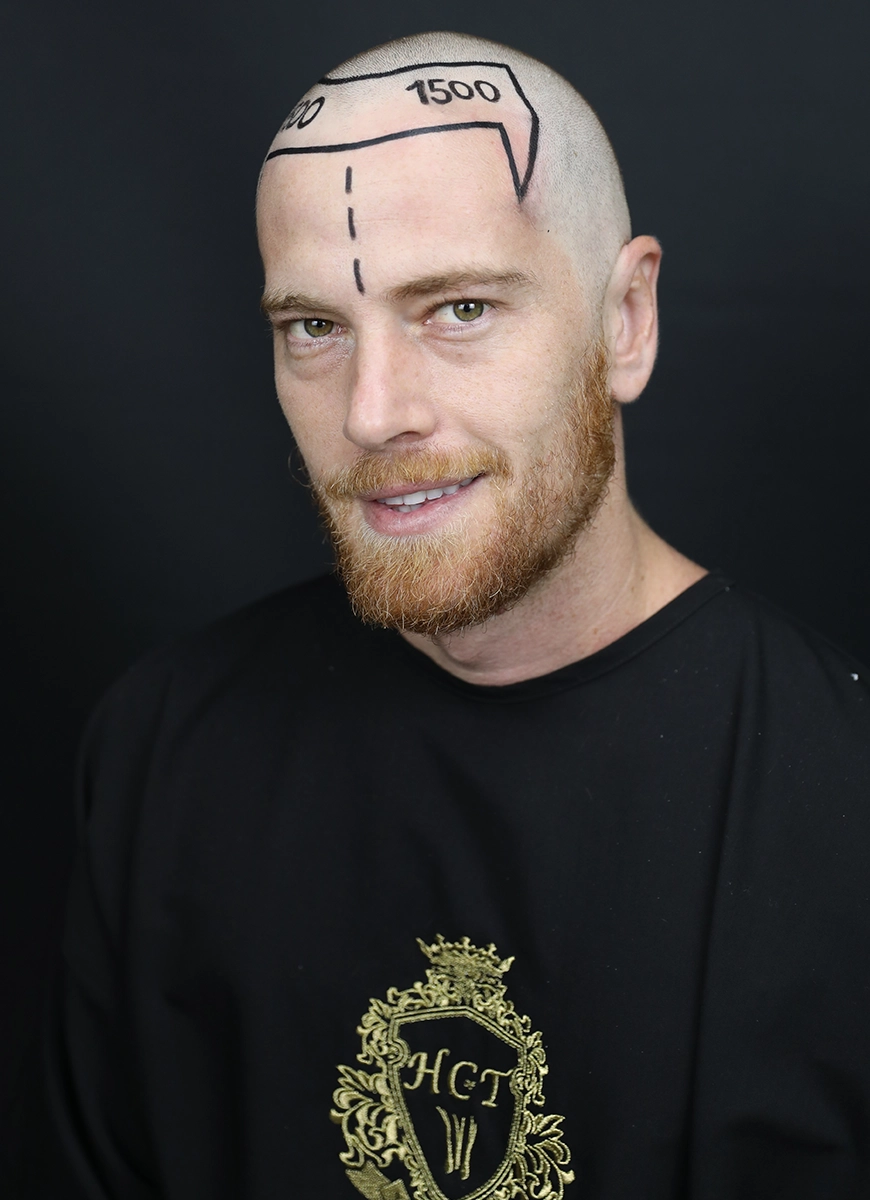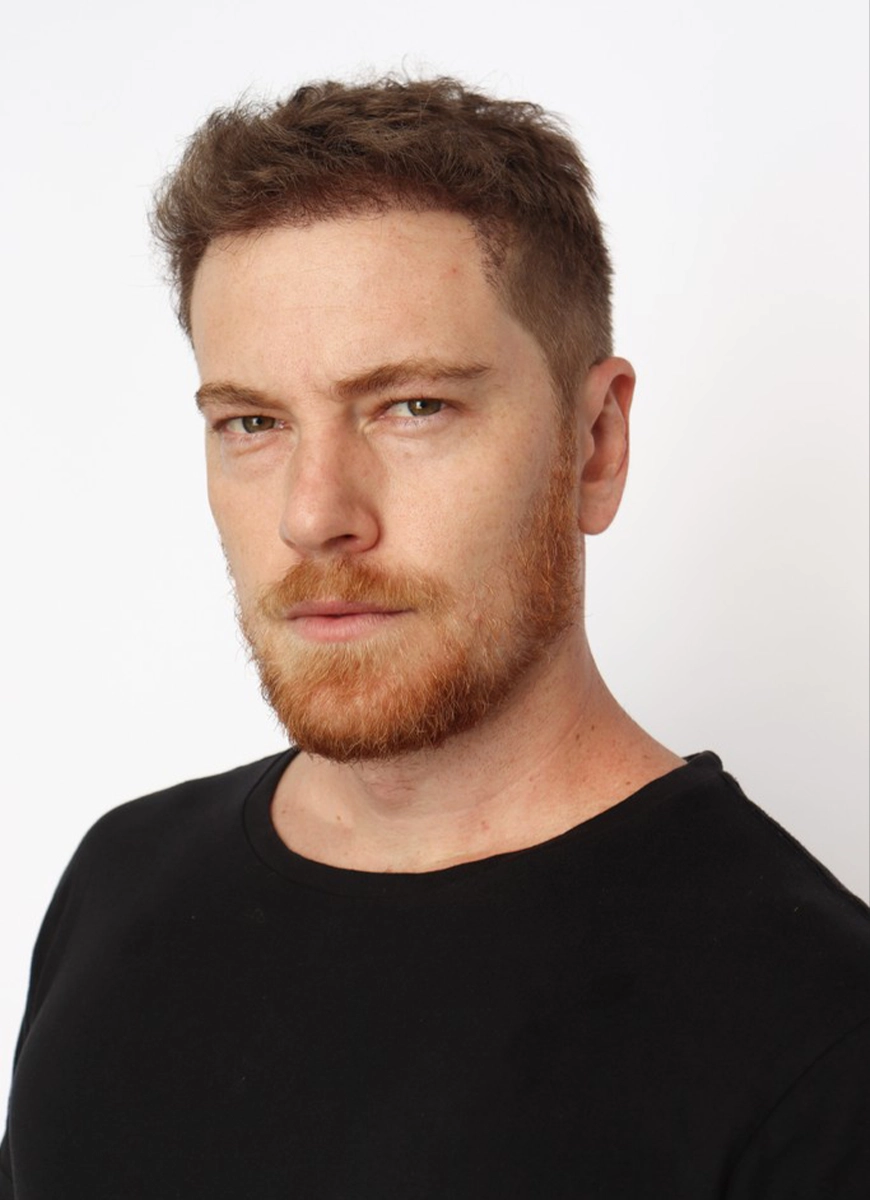 Hair Transplant Before and After
hair transplant before and after pictures are among the most curious things for people who want to have a hair transplant.
Hair Center of Turkey Google Comments
Iedereen is hier super vriendelijk, is alsof je elkaar jaren kent zeer behulpzame mensen. Meeste mensen zeggen dat het zeer pijnlijk is voor een haartransplantatie. Maar hier doen ze het volledig pijnloos!! Met de speciale techniek sedation. Ik bedankt de ganse kliniek voor de behandeling en DR. Eren ook!!
Aanrader, is 100% pijnloos. Vriendelijk en ervaren personeel.
After thoroughly researching hair transplants for months I decided to undergo my journey with this clinic. And what a choice it was. Exceeded my expectations by miles ! From the start … contacting the clinic - to arriving in Istanbul by a welcoming driver …everything was done so effortlessly. I know for most people anxiety and nervousness kicks in with such a life changing decision …… but I promise you the way these guys explain / maintain and contact throughout , eases any uncertainty. When I met the team I was welcomed with open arms .. they are courteous and supportive with any questions. From the drivers, to Usman who helped with the translations , and staff at reception, the technicians who took pride in their work and attention to detail ! The whole step by step was explained to me. This clinic uses sedation also where the whole process is pain free! And after the procedure is finished , they actively keep providing the most expert advice and really look after you like your part of a family. Brilliant experience and would deffo recommend.
We had a great experience in the hair center of turkey with 2 of my friends. The staff was very welcoming and the attention was unapproachable. Everyone involved since day 1 was very kind and helpful. The advisor over whatsapp gave us all we needed before the operation. Then on d-day the Dr explained every detail of the procedure. The drivers were very kind and professional. Several other people have been around us for different aspects and each one has been exemplary. Overall, the whole surgery was painless before getting in, during the process and after leaving the clinic. We had to go back on the second day for a wound dressing that was very quick and relieving, and then echoing of the following days that we have stayed in istanbul w'for washing sessions. I would 100% recommend this center Now, waiting for the results 🙏
My cousin and I went to turkey to get our hair transplant. Got our recommendation friend my cousins friend. From start to finish the exceeded my expectations. Driver was excellent even though there was a language barrier. He used google translator. USMAN WAS THE MAN ! He was the translator he made us feel comfortable. And asked us if we needed anything. I couldn't find anything bad to say about the staff. He all greeted us like we were someone important. Lunch was great. My transplant was about 5 hrs and a half so that was good. I will keep you guus posted with updated pictures. Oh and my cousin lost his wallet and they went out there way to help find it. I will definitely recommend my other family members and friends who are going bald to this facility. They played hip hop music during surgery which I really liked. And the females and males that were helping out were also excellent. I can't believe they don't have more likes and reviews. Hotel room was perfect. Just needed a microwave .staffs at the hotel were also accommodating. The list goes on
Kalitenin, Güvenin, Profesyonelliğin, Samimiyetin hepsinin bir arada olduğu Sıcak bir yuva gibi.. Tüm çalışma arkadaşların emeklerine Sağlık. Ekim öncesi ve sonrası verdiğiniz hizmetler için hepinize minnet ediyorum. Hepinizi tanıdığıma çok mutlu oldum. Kalın sağlıcakla 🙏🙏
They were very helpful and professional :) they made the process as painless as possible. Very informative before, during and after the treatment. Highly recommended. Compared to past experience, was much better in every way. Staff is great! Looking forward to share the result :)
I give the clinic 5 stars because everything went very quickly. All the staff were very friendly and very helpful. I would come back every time. The hospitality is really very nice. Everything is explained professionally and if you have any questions you are always welcome to ask them. Definitely deserves 5 stars.
Ho fatto trapianto capelli sono stati molto cordiali e bravi, tutto organizzato perfettamente. Sono molto contento e ringrazio tutto il team che lavora in questa clinica.
Consigliatissimo, un servizio ottimo,ottimo assistenza dell'atterraggio fino alla partenza in Istanbul, l'hotel che mi hanno prenotato era splendido e il personale che mi hai operato davvero disponibile e qualificato
Hair Transplant Costs
It varies according to the area where the patient's hair falls out. Having one of the different types of hair loss such as regional hair loss or baldness also affects the price. Questions such as which technique is suitable for the hair structure are also reflected in the cost. Apart from all these, choosing the most suitable method for the patient's hair follicles and the patient's extra demands for this technique also cause the price of hair transplant to vary. A patient who wants to have a hair transplant with the demand for a quality center and a quality surgeon should not have the same price expectation from each center. People who want to get information about hair transplant costs can contact the Hair Center Of Turkey.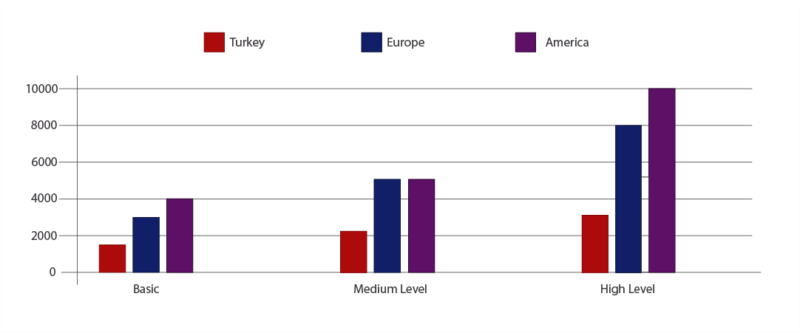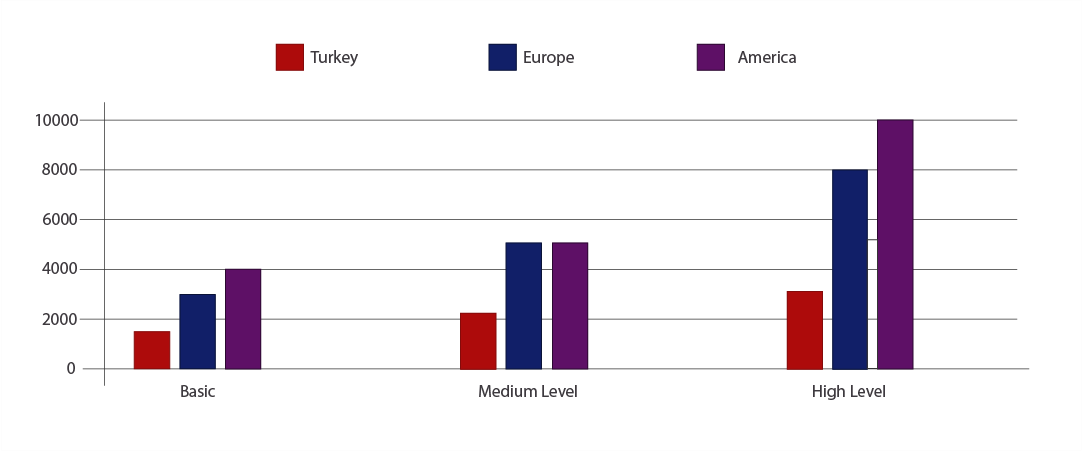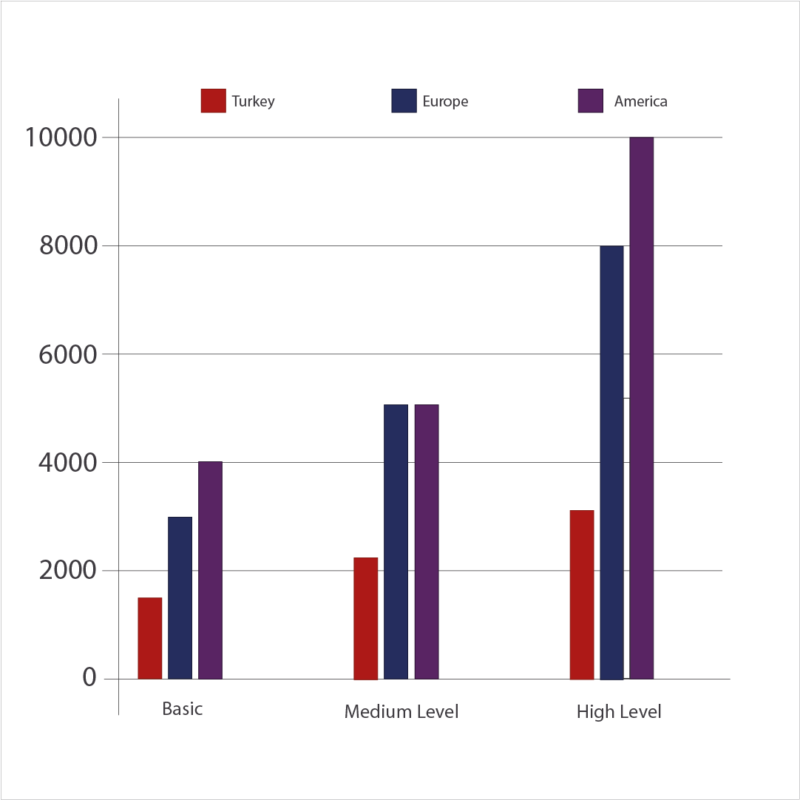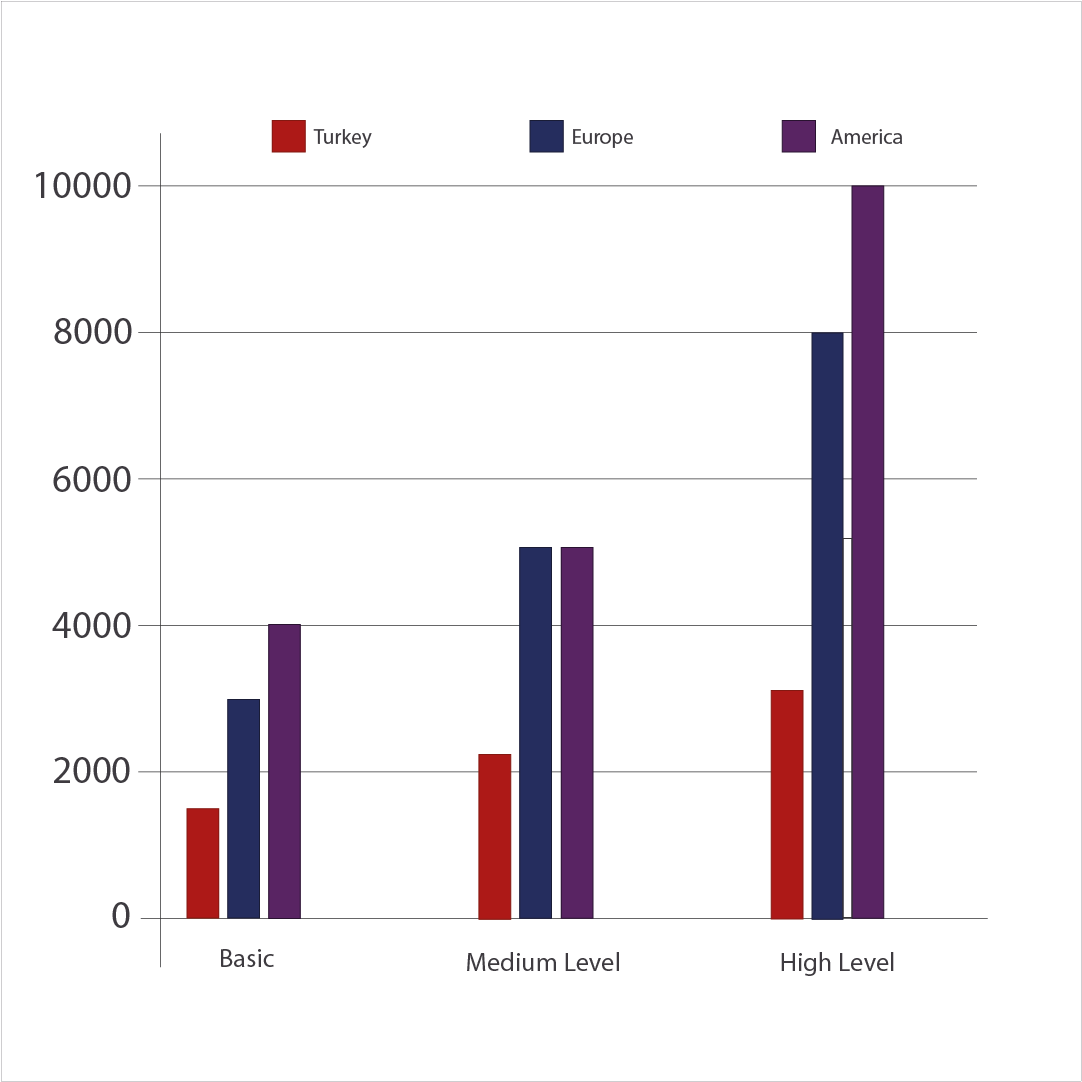 How Much Is 5000 Grafts Hair Transplant Price?
Firstly, let's start by explaining what a graft is for those who do not know. Graft: In medical language, it is a general name given to tissues transplanted to another part of the body. In hair transplantation, it is known as a structure containing skin and hair follicles. In hair transplant centers; It is known that graft options such as 3000 thousand, 4000 thousand, and 5000 thousand are offered to people. 1 graft is approximately 1.8 to 2.2 hair strands. Based on this calculation, 5000 thousand grafts are approximately 9000 to 1100 hair strands. This process, which requires a lot of overtime, has an important place among hair transplant applications. As for the 5,000 graft hair transplant costs, we can say that it varies depending on the patient's hair structure and demands.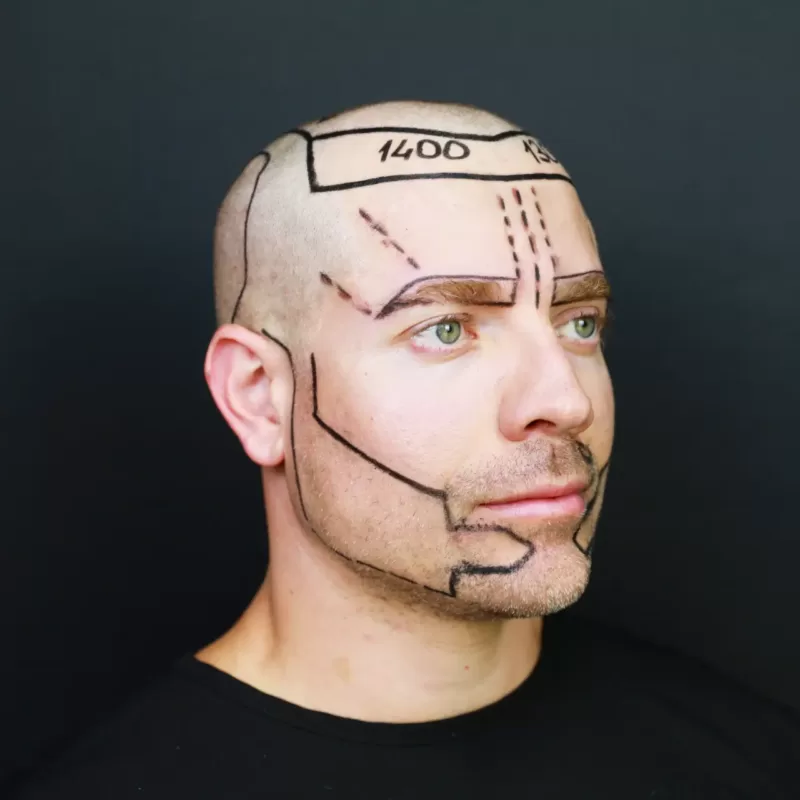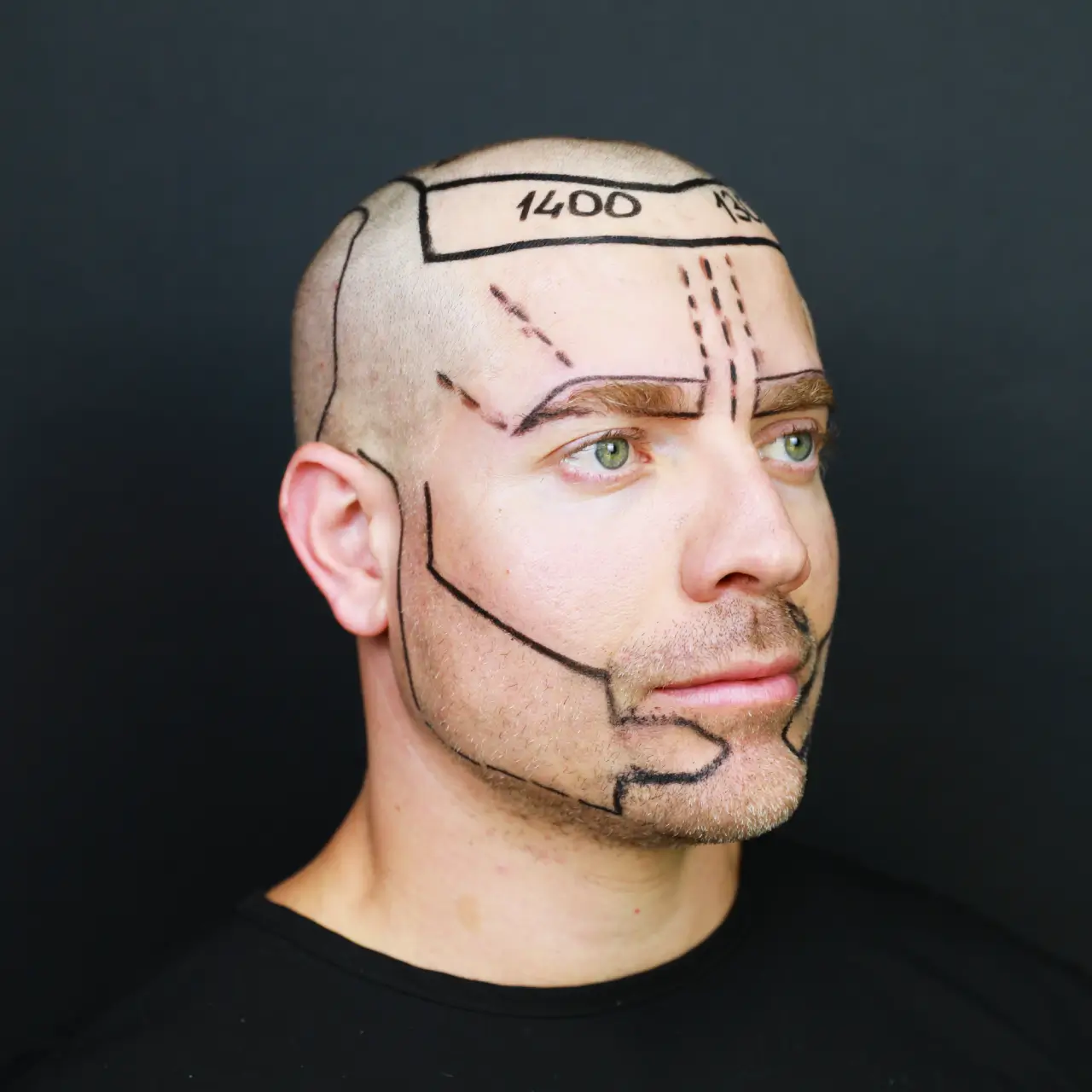 Hair, Beard, and Eyebrow Transplant
Hair, beard, and eyebrow loss are among the problems affecting men and women. Hair, beard, and eyebrow loss may occur due to genetic reasons, hormonal disorders, nutritional deficiencies, vitamin and mineral deficiencies, skin problems, seasonal transitions, aging, stress, and drug use. In order to find the cause of hair loss, it is useful to get help from dermatology specialists first.
Woman Hair Transplant
Hair transplant is a procedure that can also be performed for women. Although it is mostly performed by men, hair transplants can also be performed by women. Hair loss in women can occur due to factors such as hormonal changes, menopause and breastfeeding periods, postpartum processes, genetic factors, stress, and chemical treatments of hair.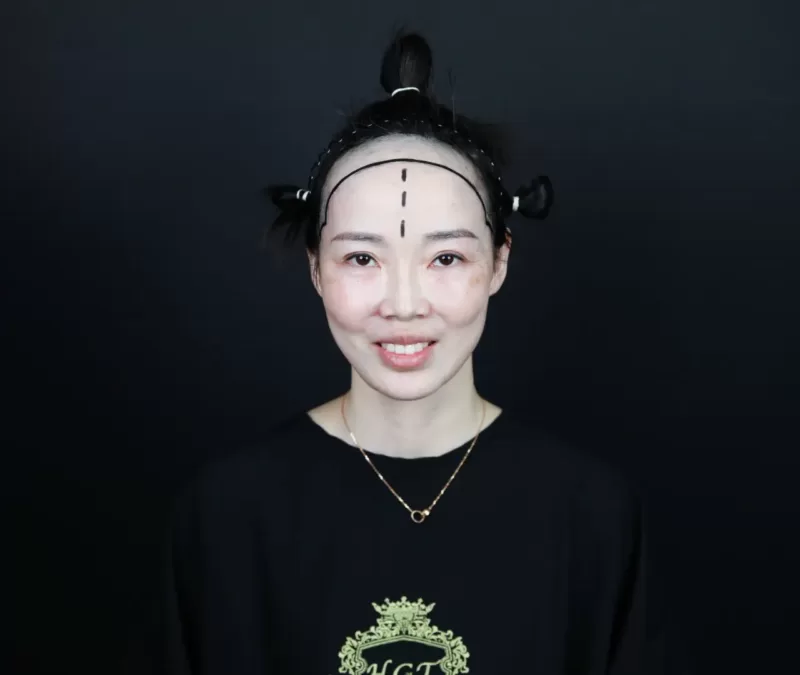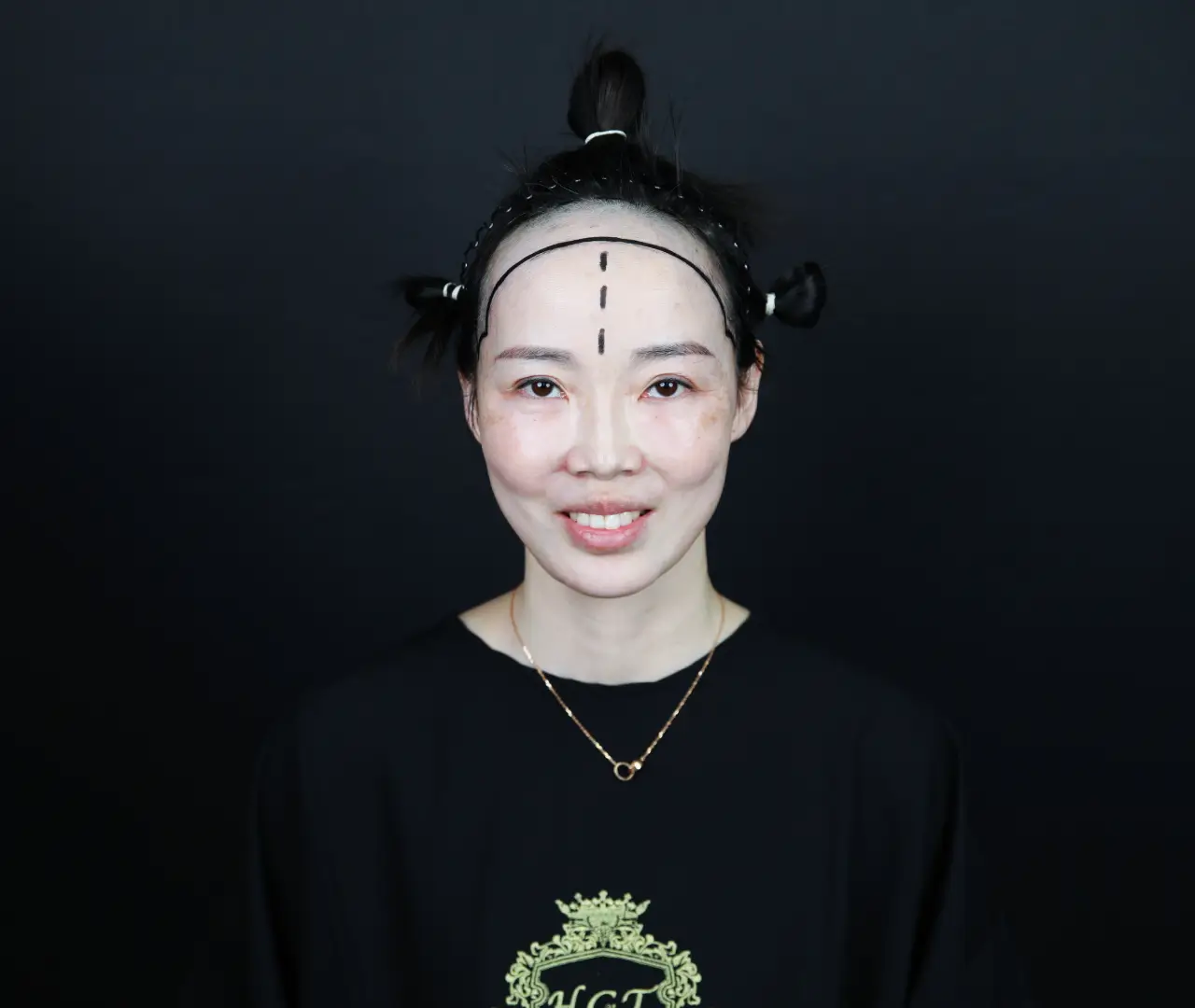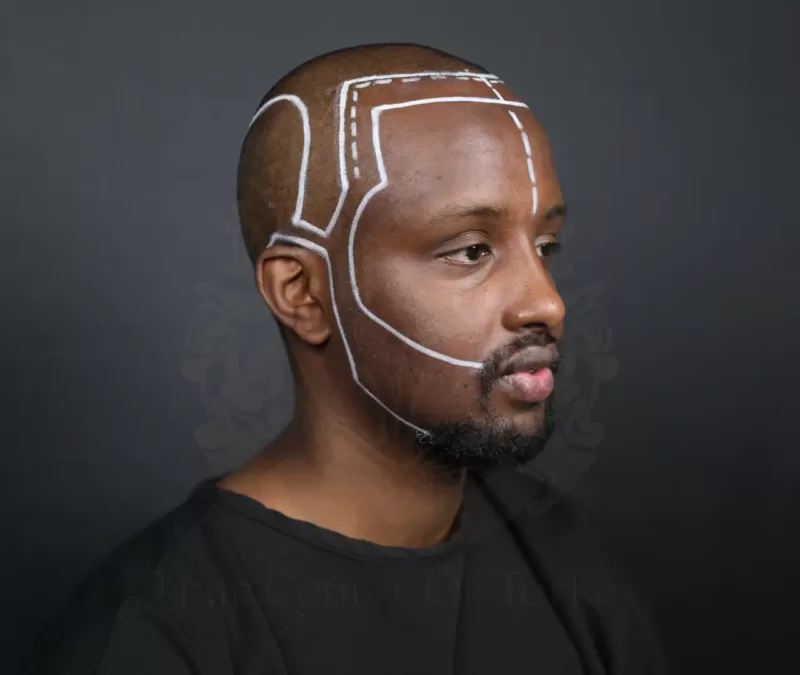 Afro Hair Transplant
Afro hair transplant is the name given to hair transplant procedures performed on people of African origin. Due to the difference in the hair structure of individuals of Afro origin, there are slight differences in Afro hair transplant. However, there are no differences in the Afro hair transplantation method. The hair of Afro individuals has a thick, curly, and dense structure in terms of hair structure.
Hair Transplant Techniques
Hybrid Hair Transplant Technique
Hybrid hair transplant is a last-generation hair transplant method that includes hair transplantation operations using Sapphire FUE and DHI hair transplant methods together. With the hybrid hair transplant method, the advantageous aspects of both hair transplant methods are used. The Sapphire FUE hair transplant method is performed by opening channels with sapphire-tipped pens, while
What are the Advantages of Hybrid Hair Transplant?
Being the latest method allows it to update itself. In this way, the probability of achieving a success rate in the planting process is quite high.
The hybrid, which combines two successful techniques, DHI, and sapphire FUE, provides a very good combination of the two.
The Sapphire FUE technique provides a natural-looking and symmetrical progression of the hairline.
With the special pen offered by the DHI method, hair follicles are easily placed, and thinned hair areas are tightened. Performing different areas for hair transplant with these two techniques reveals better results.
A patient who undergoes a hybrid hair transplant operation ends the process with minimal downtime and scarring.
The person can return to daily activities shortly after the operation.
Sapphire FUE Hair Transplant Technique
The Sapphire FUE hair transplant technique is a channel opening and transplantation method performed using sapphire-tipped pens. During the sapphire FUE procedure, firstly, a channel is opened in the balding area with sapphire tips. Afterward, hair grafts are transplanted to balding areas with pen sets. Sapphire is among the precious stones found in nature. Thanks to its durable and soft structure, sapphire tips cause much less damage to the patient's scalp and shorten the healing time.
What are the Advantages of Sapphire FUE Hair Transplant?
Sapphire FUE hair transplant is one of the most preferred methods that provides lifelong use of hair.
This method, which appeals to today's technology, is a method that allows micro holes to be made with steel slits.
The blade used is sapphire, the healing process is short and prevents tissue damage.
This technique, which increases the comfort zone during the operation, continues to develop continuously.
DHI Hair Transplant Technique
DHI hair transplant technique is a hair transplantation method applied directly with 0.5-1.5 millimeter pens called Choi Pen. In the DHI transplant method, the donor area is first shaved. Then, the required amount of hair grafts is collected from the donor area and kept in containers with special solutions that preserve the life of hair grafts.
What are the Advantages of DHI Hair Transplantation?
As we mentioned above, DHI hair transplant, which works differently from other methods, shortens the graft harvesting process by not opening a channel
In this way, it is easier to maintain the vitality of the grafts with a shorter waiting period.
The special pens used during transplant pave the way for more frequent transplantation and help you achieve a more natural appearance
In addition to all these advantages, the recovery process of the person undergoing a DHI hair transplant is faster than other methods.
Hair Transplant With Sedation
Sedated hair transplant is an optional method for people who are afraid of pain and suffering during local anesthesia. With this method, our patients fall asleep for a short time thanks to the sedative drugs administered through the arm. In this way, the effect of the needles applied to the patients during local anesthesia is overcome in a mild way. One of the fearful dreams of those who want to have a hair transplant is needle injections to numb the scalp during local anesthesia.
AGF-39 VIP Hair Care
Today, there are many treatment methods available to prevent hair loss. One of the most effective ways of injecting hair with the vitamins and minerals it needs is the hair-strengthening treatment we offer with AGF-39 solutions. The AGF-39 treatment is used to treat hair problems such as hair loss, dryness, brittleness, thinning, loss of density, and androgenic alopecia, which are the most common hair problems in men and women.
PRP (Platelet Rich Plasma)
PRP is a treatment method that promotes hair strengthening. In this method, a quantity of blood is drawn and separated from the blood plasma using a special method. The separated plasma is injected back into the person's scalp using needles. The plasma fluid separated by the procedures is rich in cells called "platelets". Platelets are rich in growth factors and help to heal wounds in the body.
Mesotherapy For Hair
Mesotherapy takes its name from the mesoderm, which is the middle layer of the skin. Mesotherapy involves injecting vitamins, minerals, proteins, enzymes, and a number of medicines into the middle layer of the scalp to promote the emergence of healthy hair. This mixture, which has nourishing properties, can be applied to part or all of the scalp.
PDF introducing Hair Center of Turkey