AGF-39: Incredible Treatment Methods Against Hair Loss
Hair is one of the most important accessories makes human views attractive. It is important for every people looking hair pretty, whether it's a woman or man. Having healthy and well-groomed hair helps a person to move courageously and feel good.Today is very popular to apply aesthetic methods such as hair transplant because of hair loss. However, protection of the hair and to prevent hair loss can be applied kind of methods.
What cause of Hair Loss?
Hairs can be lost because of a kind of reason. Hair loss can be triggered by many factors such as genetic factors, air changes, nutritional disorders, vitamin and protein deficiencies, and hormonal disorders. Besides, UV light comes from the sun and problems caused by internal diseases is also increased hair loss.
Structure of Hair
Hair structure occurs in 3 layers. The innermost is the medulla, the cortex (shell) material above it, and the outermost is the cuticle layer consisting of dead cells. Hair has 3 phases called growing, progressing, and recreation. These phases are called the life circles of the hair. 10% of the hair on the scalp has been in the recreation phase. So, can happen hair loss is around 50-100 in a day on the scalp.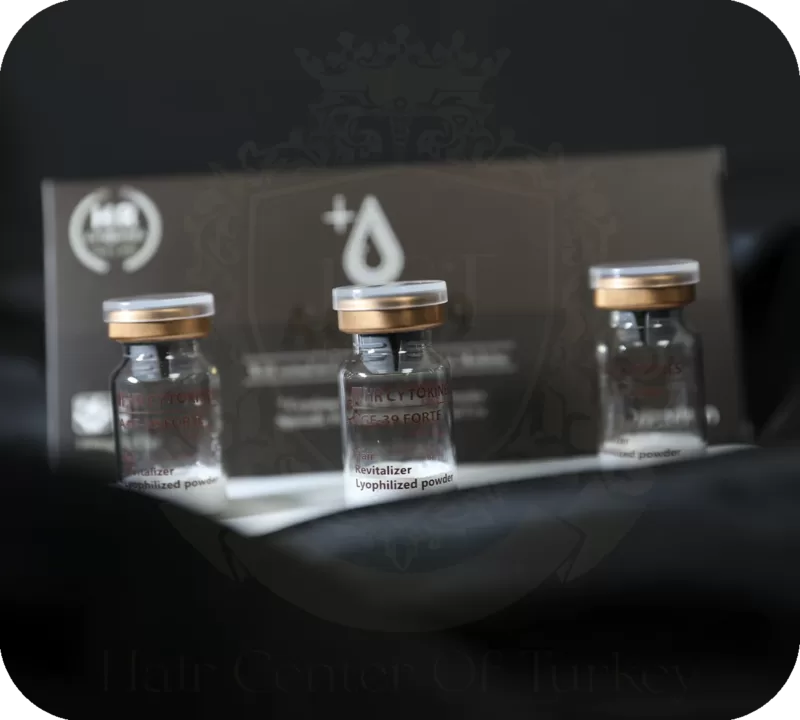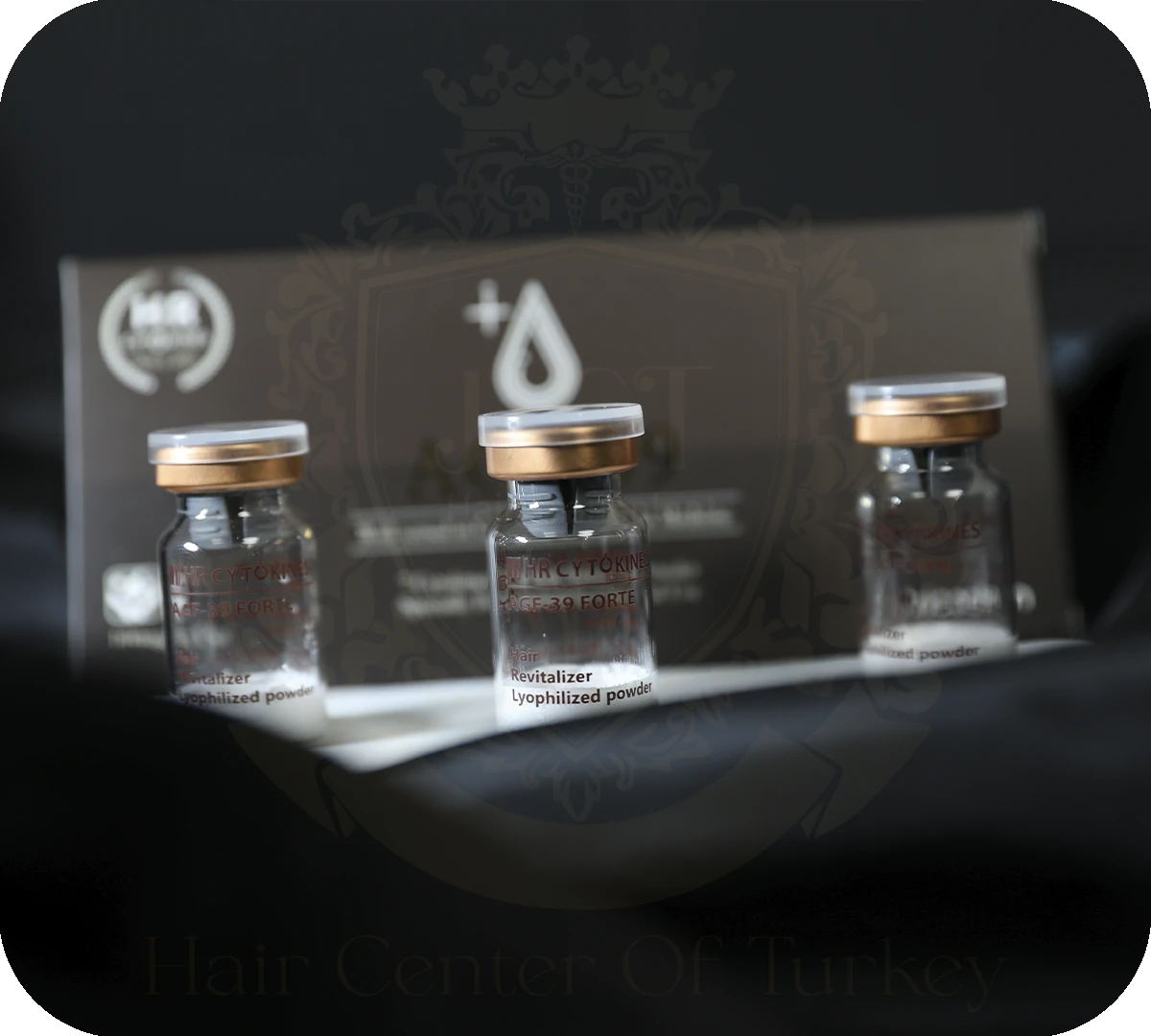 Treatment Methods for Hair Loss
Today, It is implemented different treatment methods for preventing hair loss such as PRP, Mesotherapy, AGF- 39. Vitamins and proteins which are needed for hair are provided with these treatment methods. AGF-39 is used beneficial substances for strengthen to hair. Visible results are obtained after 6-10 sessions with AGF solutions used in hair treatment.
Substances Places in AGF-39 Treatment
It contains vitamins, minerals, coenzyme A and amino acids, which are essential nutrients for protein production and energy metabolism.
SOD is contributed to improving hair regain and protection of hair follicles from oxidative stress.
ATP carries chemical energy for metabolism that affects hair growth.
Hair loss is one the hair problems both women and men in today. You can use the new generation AGF-39 hair treatment method prevent to hair loss and having more strong hairs.
AGF-39 FORTE Treatment in Hair Center of Turkey
In Hair Center of Turkey is done hair strengthen treatments. You can implement strengthen AGF-39 FORTE method to prevent hair loss. AGF-39 FORTE is a strengthened model of classical AGF-39. The first treatment is performed in our Hair Transplant with the help of dermatologists or hair specialists. After the first treatment, patients can apply the AGF-39 FORTE kit on their own at home. Or they can continue their treatment by coming to the. AGF-39 FORTE treatment is completed after 6 to 10 sessions. After the sessions, you will have healthy and lush hair as you wish.
The World's Leading Hair Transplant,
Hair Center Of Turkey
Professional staff, VIP service, 100% success, endless service…
From the four continents of the world to the center of Istanbul,
We guarantee the success we promise with our name.
We offer you a new one with personalized methods and technical combinations!
It is in your hands to get the look you want with an innovative perspective and the latest technology!
Contact us for Online Consultation, Free Consultation, and detailed information!
Share This Story, Choose Your Platform!