HAIR TRANSPLANT FOR AFRO AMERICANS
Is Afro Hair Transplantation Performed?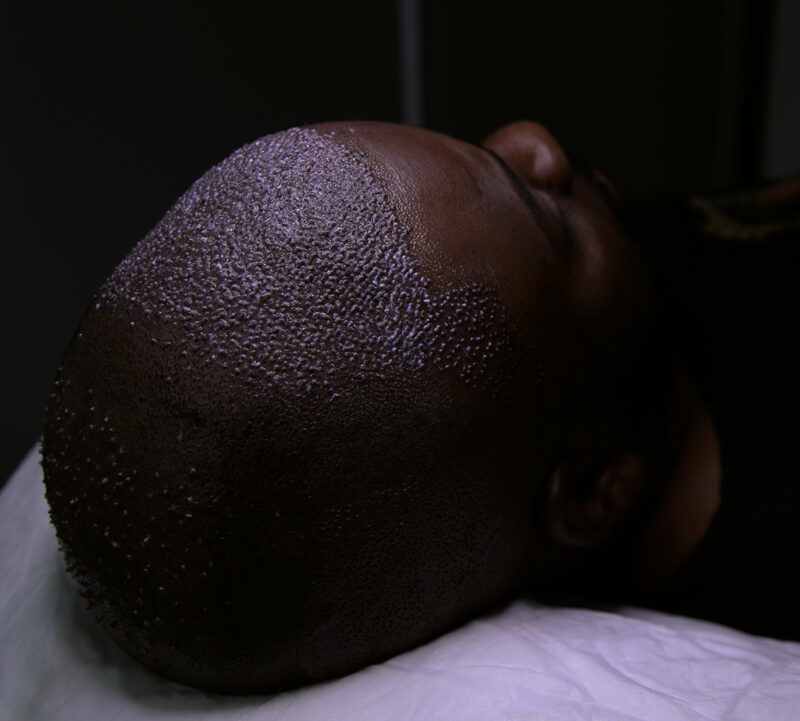 Afro American hair type has a curly, thick and dense appearance. Due to its nature, the curliness of the hair also manifests itself under the skin. It is prone to dryness. It is a known fact that Afro hair transplant process is more complicated than normal type hair. It is due to the structure of Afro American hair type. It is difficult to find and extract hair follicles from under the skin. But this does not mean that hair transplantation cannot be done. Although the transplant process is difficult compared to normal hair type, it gives positive results when performed meticulously by a specialist doctor. Istanbul hair transplant clinic Hair Centre of Turkey continues to perform very successful operations in afro hair transplant.
Hair Loss in Afro Hair Type
Afro women suffer from traction alopecia in connection with hairstyles that are too tightly gathered or braided, which compresses the hair. This type of hair loss is also seen in men.
Which method should be used for Afro hair transplant?
There are many methods for hair transplant. People with Afro American hair type search for the most suitable method for themselves. FUE, Sapphire FUE DHI methods applied to normal hair types are also applied to Afro hair type. In these two methods, hair follicles are taken from the donor area and added to the area to be transplanted. While the FUE DHI technique remains popular in this sense, the FUT technique is not preferred because it is old and leaves scars on the skin. Which hair transplant procedure will be applied is decided by specialist doctors. Specialists should be preferred for the transplant of this hair type, which is difficult to remove and transplant. Hair Center of Turkey has been carrying out successful operations with its specialist doctors and professional hair transplant team in the hair transplant clinic in Turkey.
Afro Hair Transplant Results
The process of recovery and returning to routine after Afro hair transplant is the same as the normal hair transplant process as long as the rules to be followed are followed. Difficult hair type does not affect this process. Visible and successful results are obtained in a period of 3-4 months. Due to the nature of Afro hair type, a more intense image is obtained in a short time compared to normal hair.